Everyone loves a fast Ford, right?
Indeed, this year has arguably been the year of the fast Ford, with a glorious return to Le Mans, the arrival of the Fiesta ST 200 and the addition of right-hand-drive Ford Mustangs to the UK line-up. For enthusiasts, Ford and its Ford Performance sub-division are very exciting brands right now.
But it's the Focus RS that's of the most interest, for a number of reasons. On top of following its two iconic predecessors (plus all manner of legendary classic fast Fords), the Focus RS also enters a fiercely competitive sector. For around £30,000, rivals include the Honda Civic Type R, Seat Leon Cupra 290, Audi S3, Volkswagen Golf R, BMW M135i and Peugeot 308 GTi 270. All are great cars, packing more technology, speed and enjoyment into the C-segment than would have been thought possible a decade ago.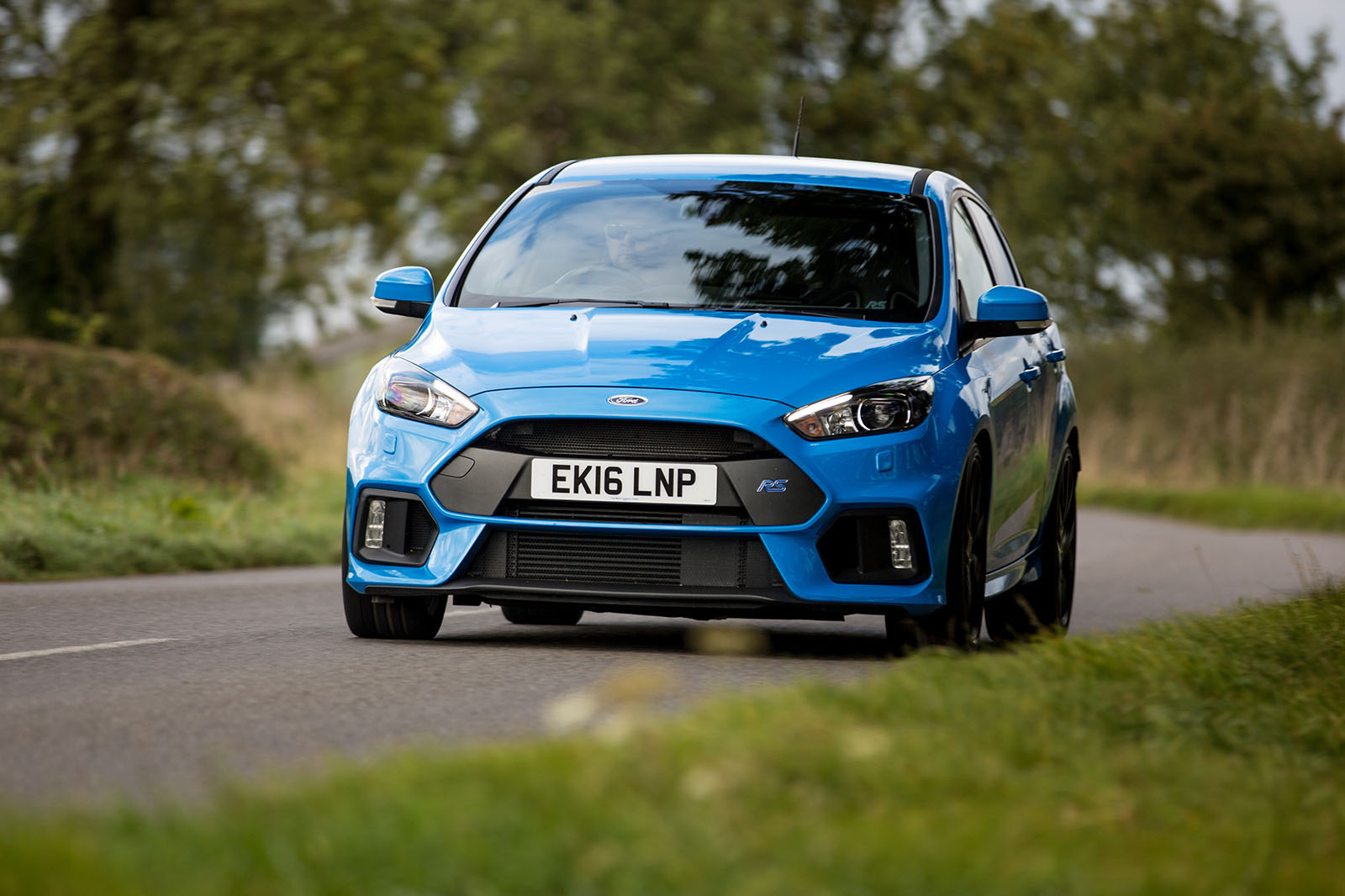 Much has been said already about the Focus RS's advanced fourwheel drive and torque vectoring, attributes that helped it to earn a five-star road test rating. On top of that, it brings adjustable dampers, launch control and a 2.3-litre Ecoboost engine making 345bhp. To pack all this into a £30,000 car is remarkable, so it will be fascinating to explore each and every part of it as a longer-term prospect.
First things first, though, because ours isn't quite a £30,000 car. Having been launched at £29,995, the base retail price for an RS is now £31,250 (or £31,000 when this one was registered). On top of that, our car comes with a few choice options that will most likely be added by many buyers. Most obvious is the Nitrous Blue paint, a £745 option that gives a much more vibrant look. The RS can appear a little plain in grey or black, and certainly so in the company of its brutish predecessors, so expect to see a lot of the Mk3 RSs in blue to restore the visual drama.
In addition, we have matching painted brake calipers (£100), the Luxury Pack (including power mirrors, rear parking sensors and cruise control) for £1000 and the £1145 Recaro front seats. Previous experience suggests the seats are very supportive but mounted too high, so it will interesting to see how that manifests itself day to day.