It's hard not to feel a pang of envy when friends tell you they're going abroad in January. With a well-earned reputation for being one of the hardest-going months of the year, it counts Blue Monday among its dark, cold days. 
For travellers with a thing for motorsport, there's a way to leave all this behind. On the third weekend of the year, Florida's Daytona International Speedway hosts thousands of race fans from America and beyond.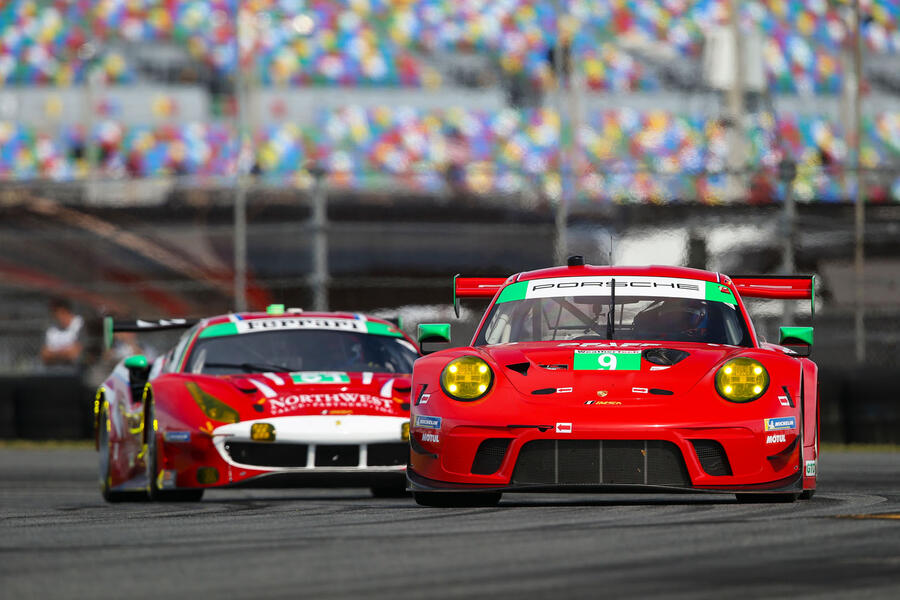 They come for the nation's first major motorsport event of the year, the Daytona 24 Hours. And just down the road is the 'Birthplace of Speed' – the arrow-straight, white-sand beach that has seen cars haulin' ass and suckin' gas since 1902. 
These days, it costs 20 bucks to drive as many of the 20 or so miles of compacted sand as you wish. But you'll have to stick to 10mph. There are few visible connections to the amateur racers who helped put Daytona on the map. Or the likes of Malcolm Campbell, who drove Bluebird to 276mph on the beach back in 1935.