Philippe-Emmanuel Jean – Peugeot's brand plan and concept car strategy chief – gets out the answer before I've even asked the question. "Of course, this car won't be produced," he says. "It wasn't developed for that."
So that's the short of it. No, they're not going to build the Peugeot e-Legend concept. Having been to the two biggest motorshows in Europe and several elsewhere since its debut last autumn, what you're seeing here is the post-event tour; the closing credits. Like Ferris Bueller said: "You're still here? It's over. Go home."
Pity. Because the e-Legend sparked interest like few other concepts after it was launched. Somebody even set up a petition urging Peugeot to build it. But then it does have rather a lot going for it.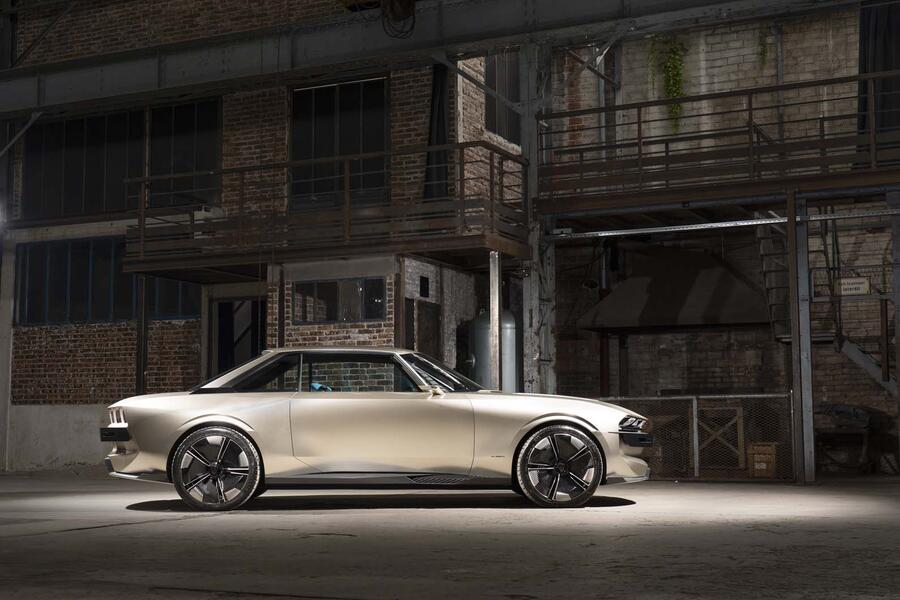 Mostly its looks, it's reasonable to say. This does, after all, look like a car a manufacturer could build. Inspired by the 504 coupé from 1969, it's an extremely pretty 2+2 hard-top, built over the course of a couple of months from carbonfibre, at the end of a project that lasted a year.
It was made to highlight that two 'coming' things, 'autonomy' and 'connectivity', can be wrapped in something "attractive and sexy", says Jean.
It's electric, too. Obviously. The headline stats say there are two motors, one at each end, totalling 456bhp and giving the e-Legend a top speed of 137mph. Meanwhile, 100kWh of batteries underneath the floor would provide a range of 370 miles.