"My wife's grandmother was mad keen on fishing," says Anthony Wills. And thus, the butterfly effect did its work, and now more than seven million vehicles have worn the 'Land Rover' badge.
It's true: thanks to an angling granny, the mud-plugging moniker was first coined on the remote Scottish island of Islay, which became an unofficial Land Rover testing ground for nearly a quarter of a century.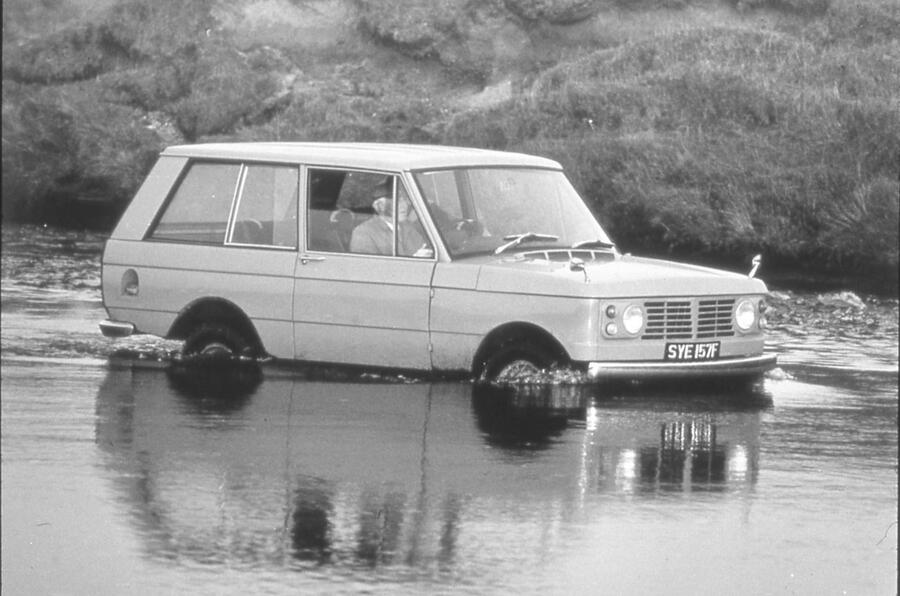 And so it is that photographer Luc Lacey and I are bound for Islay in a brand-new Range Rover Velar. With us, a 1967 photo of a white-haired, flat-capped Spencer Wilks – then president of Rover – fording Islay's River Laggan in chassis '100/1', first of the 100in-wheelbase station wagons that would become the Range Rover. The top-secret 100/1 was badged 'Velar', from the Latin velare – to veil or conceal.
But despite Range Rover's present-day synonymy with opulence, the original was relatively spartan. And the modern Velar's monocoque has more in common with Jaguar's XF and F-Pace than its Range Rover stablemates. So, with its lavishness and saloon-derived underpinnings, can the Velar not only take us to Islay in cosseted comfort, but also tackle the rough stuff once we're there?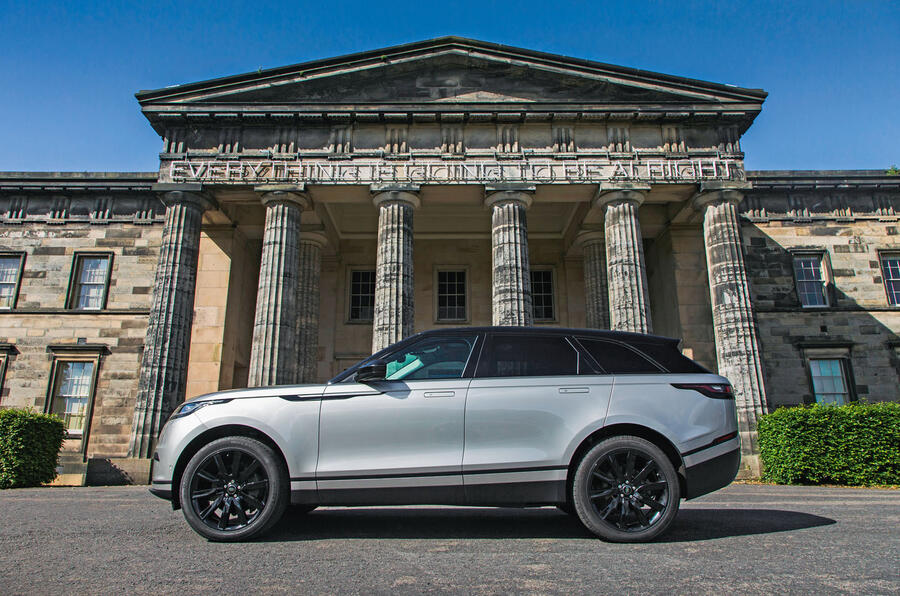 Such was the original Range Rover's significance in industrial design, it was exhibited at the Louvre upon its launch in 1970. We're toeing that line by starting our journey at the Scottish National Gallery of Modern Art in Edinburgh, the Velar's sharp features and imposing silhouette nestled between the gallery's neo-classical Modern One building and Landform, a substantial, rippled earthwork sculpture of grass and water by Charles Jencks. I'm torn between deep ponderings about the validity of mass-produced cars as art and a strong urge to blat up/over/through Landform in a spontaneous test of the Velar's climbing and wading abilities. We depart before it takes hold.
Our Velar is an HSE P300, meaning top specification and top performance thanks to a turbocharged 2.0-litre Ingenium petrol four-pot delivering 296bhp and 295lb ft. It saunters agreeably out of town, the eight-speed ZF auto keeping shifts gentle and revs low. Then it's an easy mooch west along the M8, where the Velar delivers the imperious waftage requisite of the Range Rover badge. The engine is silent at 70mph and power sufficient; additional cylinders would be frivolous here. The cabin feels luxurious, too, but that's as much down to its avant-garde design as the materials used, which are neatly applied but not quite as plush as you'll find further up the range.