Triple British Touring Car champion Matt Neal has spent most of his career racing machines built and run by his family's Team Dynamics operation – but there's one he's glad he's unable to drive: Mean Mower V2. 
A Honda mower fitted with a 190bhp superbike engine, it can top 150mph and is recognised by Guinness World Records as the world's fastest grass cutter. It was built for a 5ft-tall driver, so 6ft 6in Neal doesn't fit – much to his relief. 
Still, Neal is hugely proud of the fact that it exists, showcasing the firm's engineering prowess and its ability to work with a manufacturer. It's just one example of how Team Dynamics – founded by Neal's father, Steve, in 1993 – is applying expertise built from decades of BTCC competition in a whole host of different areas.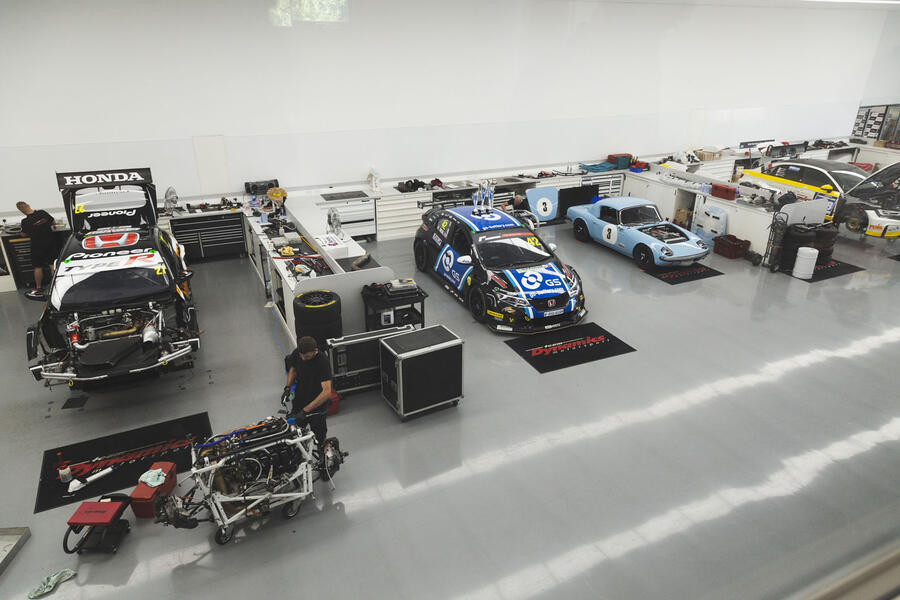 That is reflected inside Team Dynamics' 26,000 square foot Droitwich factory, which it moved into in September 2017 (replacing an old post-war unit that Neal admits "we did everything we could" to keep people away from). In the workshop are the centrepieces of the Dynamics operation: the two black and orange Halfords Yuasa Racing Honda Civic Type Rs. The team has run Hondas in the BTCC since 2004, becoming Honda UK's factory outfit in 2010.