Britain has a new Le Mans hope, the all-new Ginetta G60- LT-P1 sports/racer, which stands "a pretty good chance" of outright success in this year's 24-hour French classic, according to Ginetta boss and project kingpin Lawrence Tomlinson, so long as pre-season testing goes well.
The G60, so named to commemorate Ginetta's 60 years of continuous car building, is an all-new non-hybrid LMP1 design created and built in the Leeds factory where Ginetta makes its existing cars.
There will be no works G60s: cars will be campaigned by privateer teams. So far, Banbury-based TRS- Manor has signed up for two World Endurance Championship (WEC) Ginettas and Tomlinson is closingin on a similar deal with a different team that will increase the contingent of his cars on the Le Mans grid to four.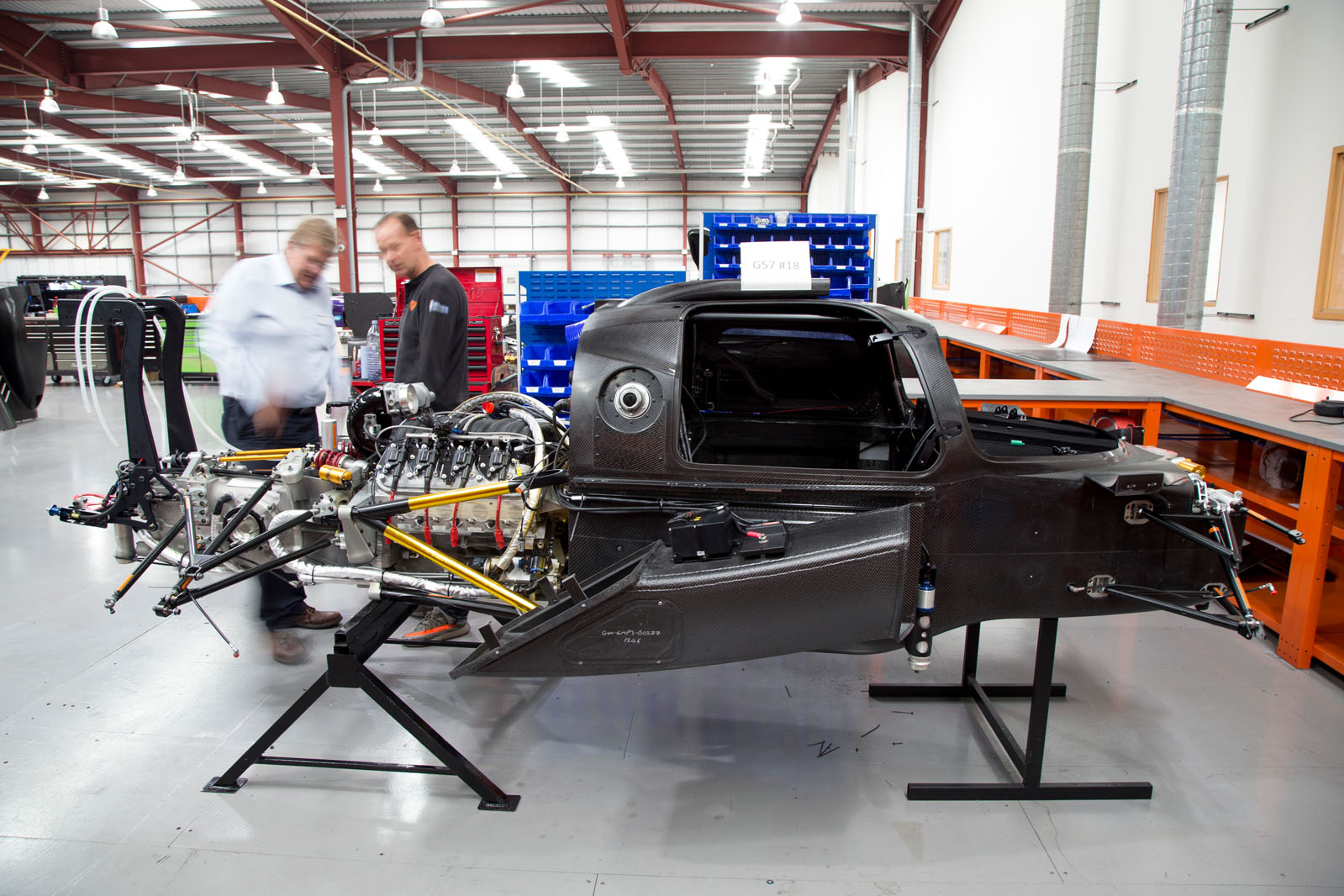 Unveiled at the Racing Car Show in Birmingham's NEC earlier this month, the G60 will battle the latest version of Toyota's hybrid TS050 for line honours at Le Mans on 16-17 June. Last year, Toyota narrowly lost Le Mans to Porsche (which has withdrawn for 2018) in a race whose leaders were so dogged by unreliability that a considerably slower LMP2 car nearly won. A Ginetta 2018 win would be the first outright British victory since Bentley's success in 2003 and the first by a British-owned team since Jaguar in 1990.
"We believe our car's on the pace," says Tomlinson. "All our numbers indicate it has the speed we need.
"We don't expect Toyota to run much quicker than they did in 2017, because the indications are they were right at the limit of the technology. Last year, given decent reliability, we could have run our car five seconds a lap slower than its potential and won the race.
"The G60 started literally from a blank page," Tomlinson explains. "We've worked hard on every detail. For instance, we could have used an existing LMP1 gearbox but instead we've designed our own gearbox casing to give extra rigidity.