"Leave me alone. I know what I'm doing." So said Kimi Raikkonen in 2012, driving this very car to victory at the Abu Dhabi Grand Prix.
Kimi may well have known what he was doing, but that's certainly not the case with the car's latest incumbent: me.
The Lotus E20, now re-liveried in 2017 Renault colours, was also driven by Robert Kubica several times last year during his comeback attempt in its new life as a demo car run by French racing academy Winfield, which is based at Circuit Paul Ricard, where we've come to drive it.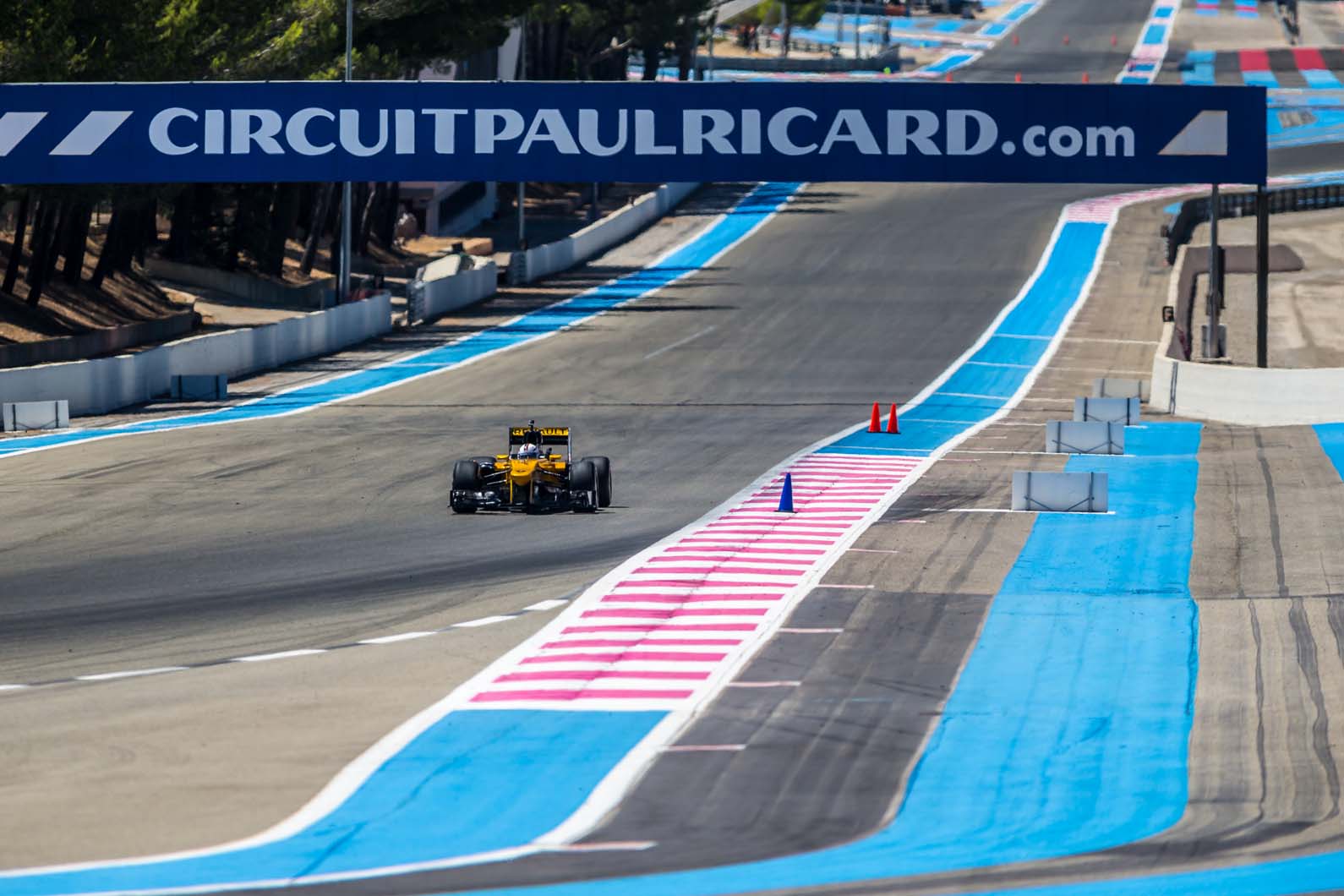 Before that can happen, though, there are five safety briefings and three practice sessions in a Formula Renault 2.0 car. With roughly 750bhp, the E20 has nearly four times the power of the 2.0 car while weighing in at a mere 640kg. Beyond learning the way around the track, there's little from the Formula Renault car that can prepare me for what lies ahead as I feel the harness straps being tightened in the Formula 1 car.
My first impression is just how snug the F1 car feels from behind the wheel. I'm lying in the pre-moulded seat, knees bent, looking over the foam-lined long nose in which my legs are resting. The pedals feel both chunky and dependable. Following the slightly disturbing drill of the external starter motor, the extremely delicate 2.4-litre Renault V8 is roared into life. The modern 1.6-litre turbo F1 car doesn't sound this good, although inside I hear only a faint, constant thumping noise through the silencing radio earplugs.
As the tyre blankets are pulled off and the jacks go down, the chief engineer instructs me by team radio how to get the car rolling: hold the dinky clutch paddle behind the wheel, release it extremely gradually to get the wheels rolling and keep it there while gaining some momentum – then add some throttle and shift into second using the right paddle. As I'm leaving the pits, my heartbeat seems to reach its climax already: I'm driving a bloody F1 car. I take it very easy through the first couple of corners, which include an S-shaped double chicane leading onto the back straight.