Whichever good ol'boy it was who first bawled the phrase 'There ain't no replacement for displacement!' way back when – almost certainly from beneath the wide brim of a Stetson, rye whiskey held aloft – he probably had a point at the time.
If you wanted to go faster, you needed more cubes. But in the age of smartphones and cryptocurrencies, it's a bit of a quaint notion. There are, after all, countless other ways of making a car shift along more quickly, such as hybridisation and turbocharging, or perhaps using clever lightweight materials so that what displacement you do have can work a lot harder.
And yet, there really is no replacement for displacement. Nothing else comes close to the soaring soundtrack of a great big atmospheric engine, and nothing matches the frantic power delivery – the kind that makes you screw your face into a tight ball – that you get from six or eight big unassisted pistons pounding up and down.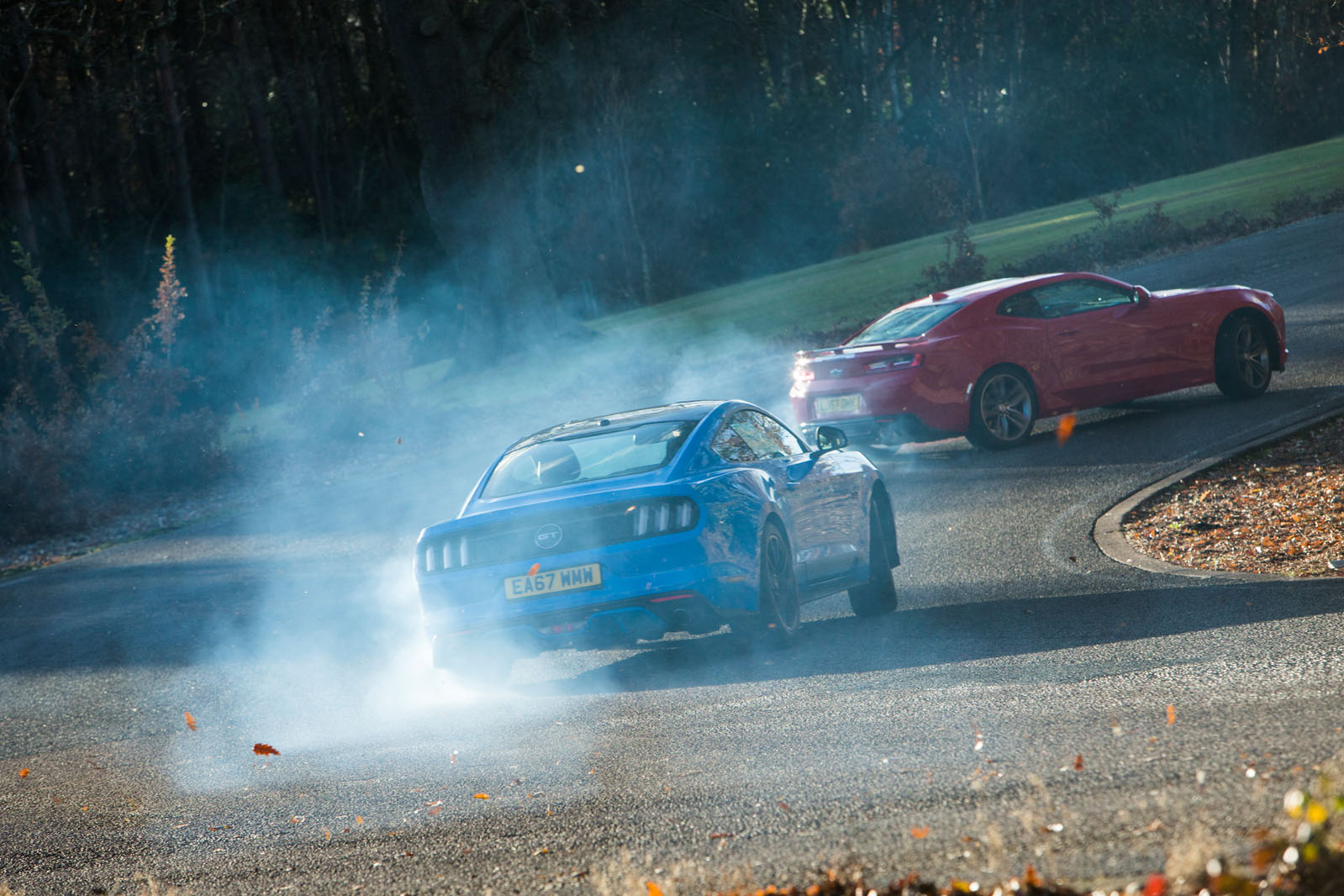 You just can't beat it. But in the affordable performance car sector, those high-capacity, naturally aspirated engines have more or less disappeared recently, done for one by one by relentlessly punitive emissions regulations. Everything's got a turbocharger on it these days. Well, not quite everything: there is still the good ol' American muscle car.
The latest Ford Mustang is a global car, which means you can have it in right-hand drive. It even has European-style multi-link rear suspension, rather than a live rear axle. The sixth-generation Chevrolet Camaro, meanwhile, is close to 100kg lighter than the version it replaces and it too uses a more sophisticated multi-link rear end.
In some very important ways, then, the latest breed of American muscle car has been dragged into the 21st century. In one crucial department, though, the Mustang and the Camaro are still deliberately and deliciously old-school: both have heaving great V8s that make their power through glorious old displacement alone, with not a turbocharger or electric motor in sight. The Ford's measures 4951cc, the Chevrolet's even bigger at 6162cc.