Earnest engineering. That's what Dacias are about. That and, most famously, low prices. Forget premium-brand mark-ups or even the mark-ups of volume brands trading on history and extra sophistication.
Instead, the Dacia formula, as most of us know, is about back-to-basics transportation.
Tangier factory: a model of energy efficiency
It's a formula with considerable appeal. The Dacia Sandero, you may be surprised to hear, is one of the best-selling cars in Europe, and 223,000 units were sold across Europe in 2019 alone. No-nonsense, budget cars have considerable appeal on other continents too: Dacia brand owner Renault has two plants in Morocco supplying not only Africa but export markets besides. Its ultra-modern Tangier operation builds the UK's Sanderos.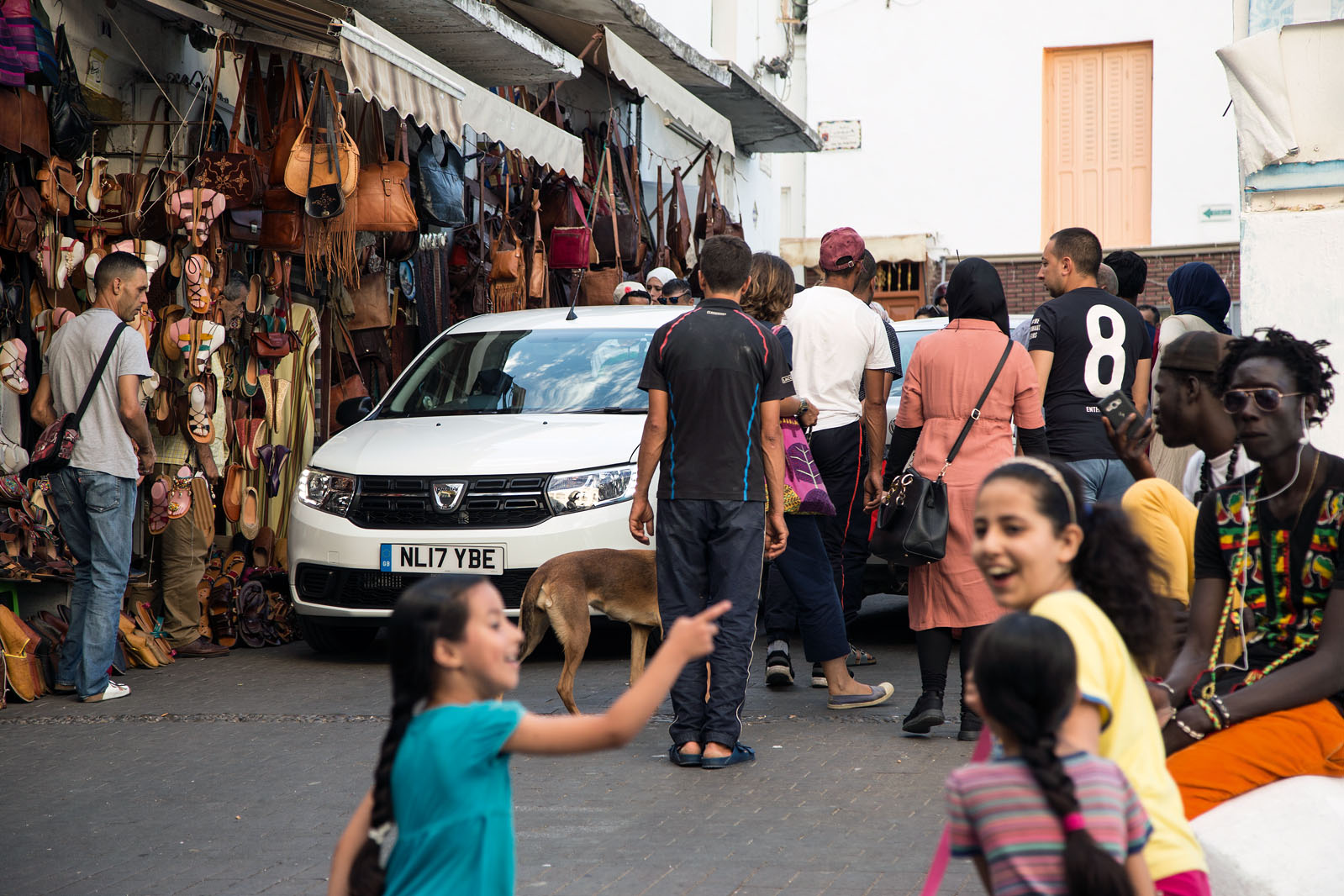 Which is why snapper Stan Papior and I plan to drive a Sandero 90 TCe Ambiance 1510 miles from Tangier's Continental Hotel, a charming old portside hotel that mixes beautiful mosaic interiors with basic (but air- conditioned) rooms, to Autocar's HQ in Twickenham. Our Sandero's mid-range specification rather emulates the hotel room's, what with its provision of the bare necessities plus chilled air, although you also get an unexpectedly sophisticated 898cc three-cylinder turbocharged engine, as widely shared with Renault, Nissan and Smart for economy of scale reasons.
Industrial economics are a long way from our minds 20 minutes after touching down in Tangier. That's because Papior's cameras have been confiscated by a sympathetic but insistent Moroccan customs office, who need to see paperwork we were advised wouldn't be necessary before his gear is released. You don't need to know the tedious details beyond the fact that we spent long enough in Tangier airport to discover which of its two restaurants is better, that there's a memorial to pioneering airman Pierre Jaladieu – violent turbulence flinging him from the open cockpit of his aircraft on 27 January 1928 while delivering mail to Tangier – and that there are several abandoned vehicles in the airport car park, including a UK-registered Porsche Cayenne with flattening tyres and an expired Kensington and Chelsea parking permit. We amuse ourselves by imagining the circumstances that caused it to be left there.