Andrew Sheridan, with his dark suit and preoccupied lawyerly manner, hardly looks like the kind of bloke you'd expect to be masterminding the fortunes of Bloodhound or any other land speed record bid.
His demeanour suggests he'd be happier in some legal inner sanctum, discussing finer points of the law.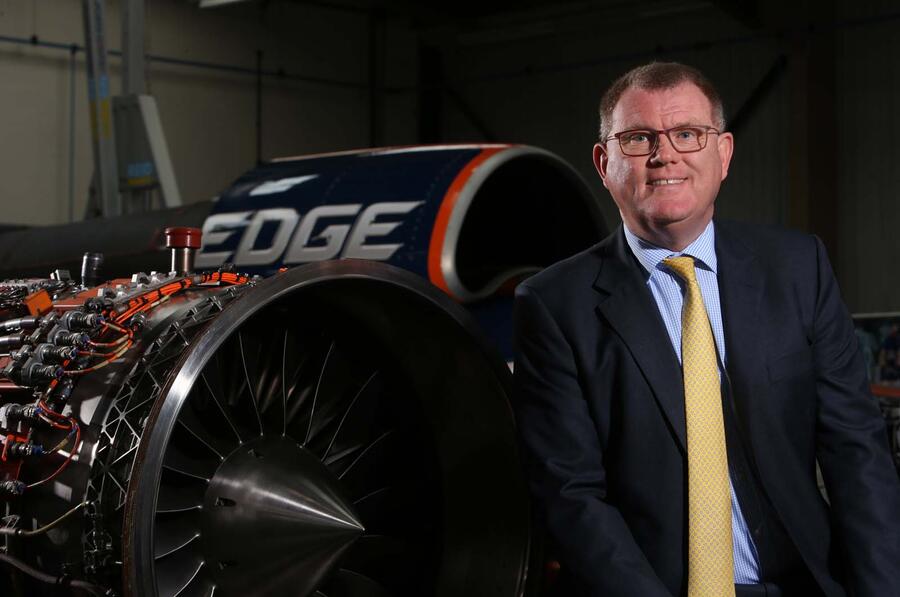 Like it or not, Sheridan and his firm FRP Advisory are now the project's joint administrators, having been appointed by the courts in October 2018. Practical stuff like keeping the doors open and the lights on are now down to them. But the key task is to find backers to help Bloodhound reach its 1000mph objective in two to three years' time.
Update: the Bloodhound project has now been closed after investment could not be found. Click here for the full story
Taking the project forward is by far the best outcome, Sheridan insists. "Bloodhound is a project, not a conventional profit-earning concern," he explains. "Many of its assets are borrowed or provided in kind, as a form of sponsorship. Its value is not its assets or earnings but the huge global publicity and awareness it can create by achieving its goals."
FRP Advisory is the same legal group that found new owners for the Force India Formula 1 team, and Sheridan is cautiously optimistic in this new, even more unusual case, describing Bloodhound as "a truly groundbreaking project that has built a global audience and helped inspire a new generation of STEM [science, technology, engineering and mathematics] talent in the UK".