The next-generation Audi A8 will go up against the Mercedes-Benz EQS with a high-performance EV powertrain and a radical new look heavily based on 2021's show-stopping Grandsphere concept.
The new A8 will serve as the flagship for a wave of boldly designed bespoke EVs atop Audi's new PPE electric car platform, co-developed with Porsche. The first will be the Audi Q6 E-tron, due to be revealed later this year, and electric versions of the Audi A4 and Audi A6 will follow close behind.
The A8 E-tron, as the rakish new saloon is expected to be called, will be revealed next year, and it has now emerged that Audi will make only light changes to the radical Grandsphere concept for production.
Speaking to Autocar on the sidelines of the recent Audi Activesphere concept's debut, the firm's design chief, Marc Lichte, said: "The Grandsphere is a very concrete teaser. It's not far away from what will become production. It's not 1:1 but very close."
The Grandsphere is described as a "private jet for the road" and, like the Activesphere, Skysphere and Urbansphere, it is designed primarily around its capacity for level four autonomous driving.
The concept is said by Audi to be the closest of the four Sphere concepts to a future production model.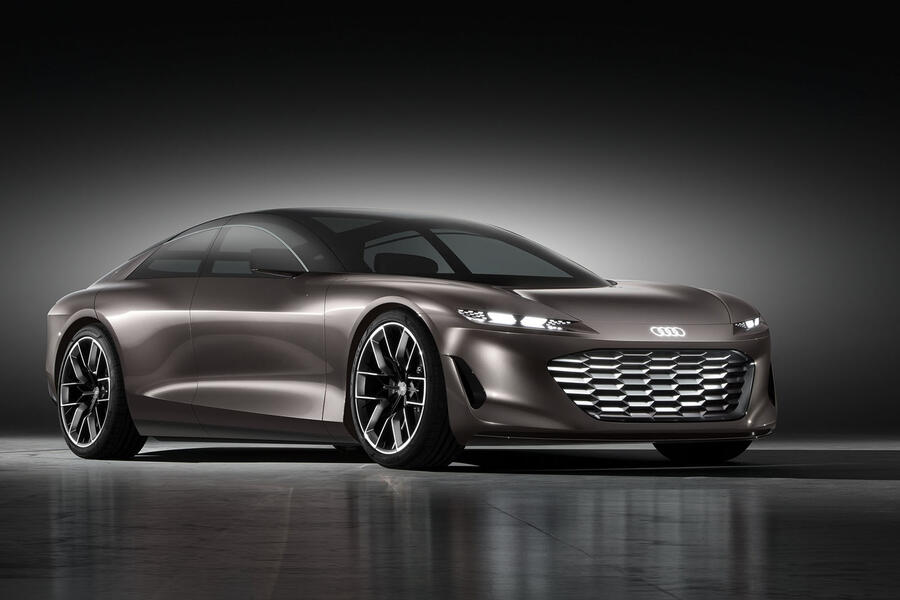 In keeping with its self-driving billing, the Grandsphere has been designed "from the inside out" to provide a lounge-style environment when no human input is needed to drive it. The steering wheel and pedals retract into the bulkhead, for example. The rear doors open backwards and there is no B-pillar to maximise cabin space and airiness. Passengers are welcomed aboard with "individually staged displays and ambient light" and the climate control and seats are automatically adjusted to their occupant's preferences as soon as they sit down.
The Grandsphere's infotainment system is programmed to resume content that was playing on occupants' portable devices prior to entering the vehicle. The driver's-side screen will display any unfinished news articles on entry, for example, and the passenger's screen will resume any unfinished videos.