I can't tell you how great it is to be back in a car that cocks an inside rear wheel.
Since the DS 3 Performance's ride is firm and the rear in particular is stiff, if I want to mimic a peeing dog, I simply flick the wheel right or left at pace and up goes the back. Hilarious.
It's useful, too, because if you're really pressing on, that lifted inside rear makes the back end significantly more agile. But mostly it's just great, childish fun, and a trait that sets the best driver's hot hatches apart from the average ones.
I like the suspension set-up in the Performance. Some might say it's a little too firm for urban driving, but it certainly gives the car focus. The 3 never stops reminding you that it'd rather be out on a B-road. It's because the damping has a hardened edge to it – the sort that has the body settled back in its default setting fractions of a second after a heavy compression – and because there's just so much grip. The car's Michelin Pilot Super Sport tyres are the same sort you get on a Porsche 911, and in the dry, I'd say they really make this car.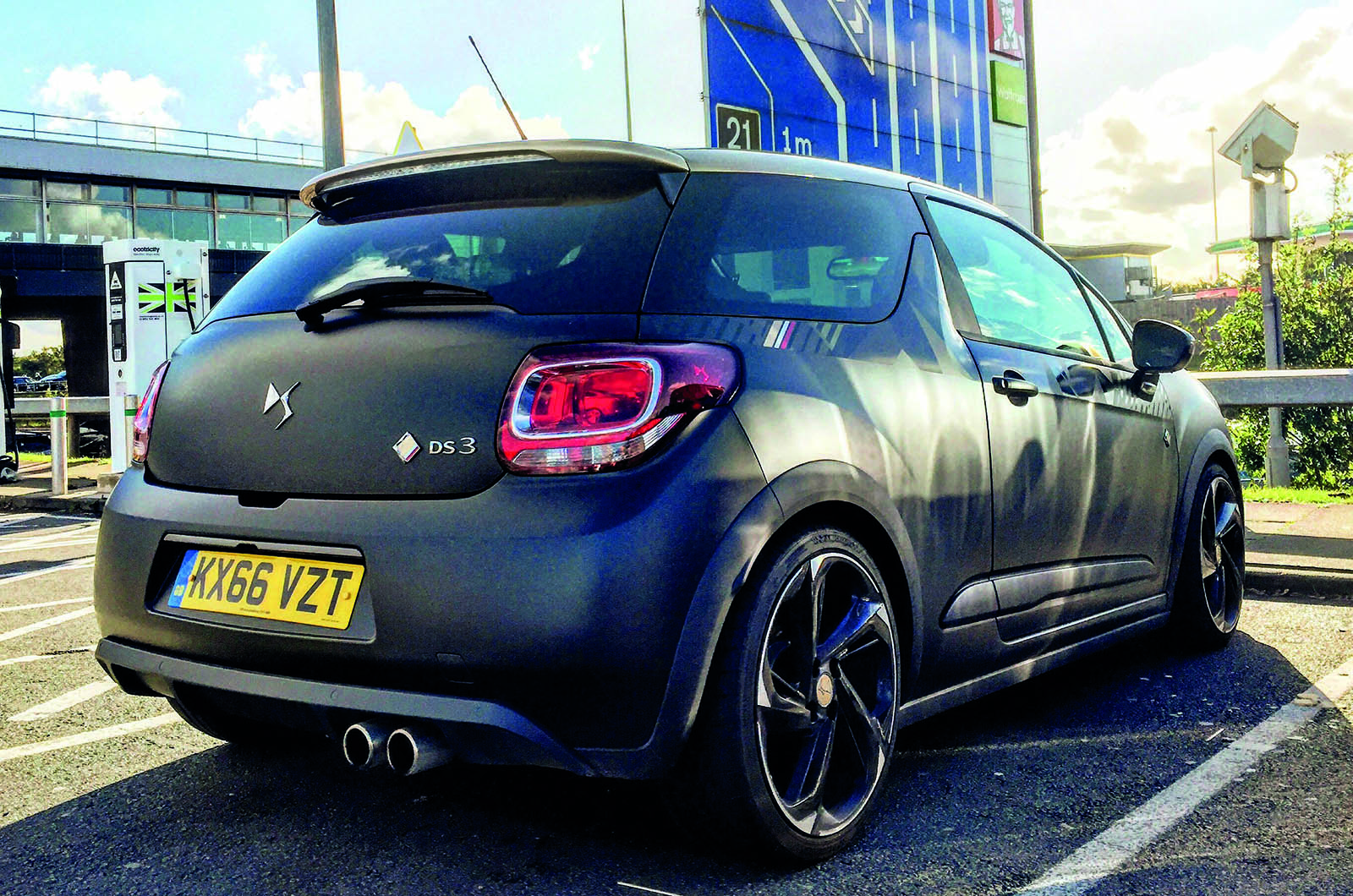 Thanks to their adhesion to the tarmac, even though it isn't the quickest hot hatch in a straightline, the 3's overall point-to-point pace really is as good as it gets in this class. Combine the grip of the front wheels with the agility of the back and you can hammer into a corner, hard on the brakes, flick the wheel towards the inside and the car will dart towards the apex like a puppy chasing a thrown ball.
I'm yet to push to the absolute limit – that's something I'll be doing on the track in the coming weeks – but at seven or eight-tenths, the 3 is a very enjoyable drive. Whether it can beat the best in class, the Ford Fiesta ST, I can't say yet (I'll need to drive them back to back to offer an accurate verdict), but it's got to be close.
DS 3 THP 210 S&S PERFORMANCE BLACK