The Peugeot L500 R Hybrid concept has been created to commemorate the 100-year anniversary of the French car maker's first win at the Indianapolis 500.
The car has been designed to honour the Charlatans team, which won at the 1916 race event, and takes inspiration from the L45 racer that took part. The L45's success at Indy marked the start of several victories for Peugeot, and stands as a significant part of the manufacturer's racing history.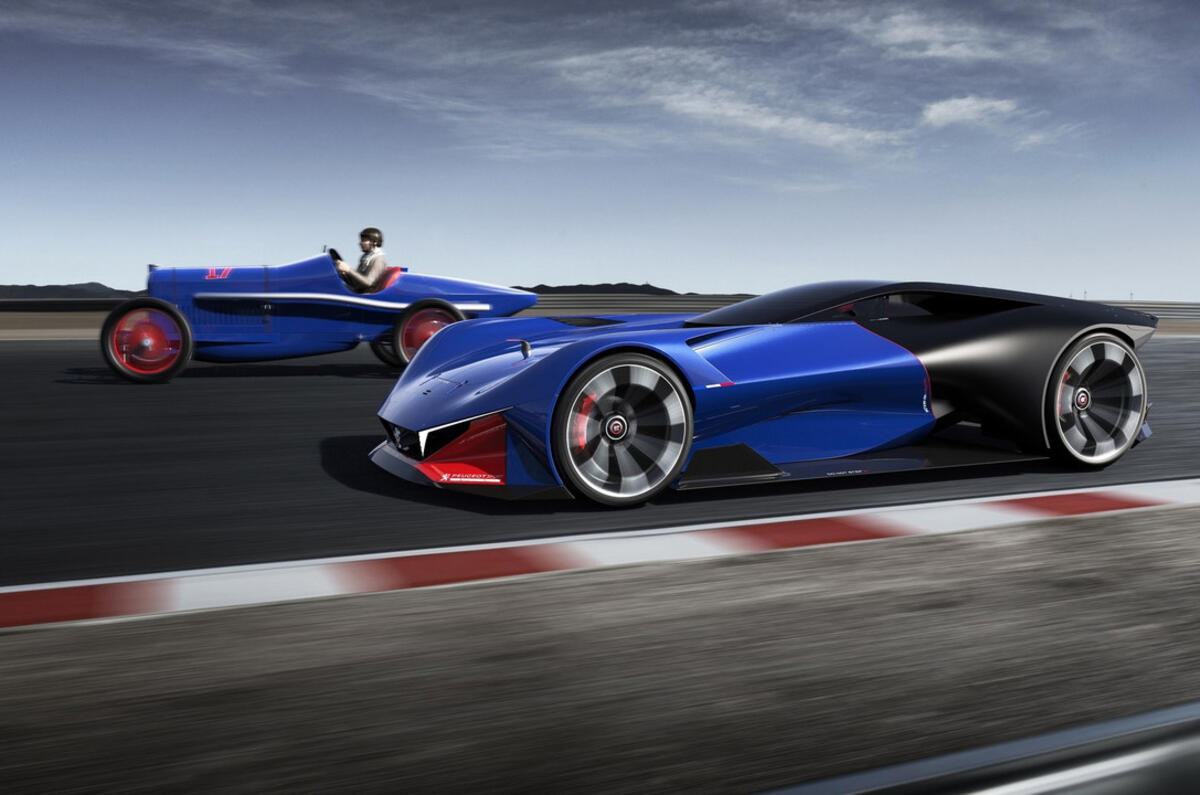 Unlike the narrow, tall car it is inspired by, the new concept stands just 1-metre high and weighs 1000kg. It uses a 266bhp petrol engine and two electric motors to produce 493bhp and 538lb ft of torque, enabling it to accelerate from 0 to 62mph in just 2.5sec.
Peugeot says its 2016 concept has been designed to "be at one with the driver," and as such it features just one seat. There's a small steering wheel – a nod to hot Peugeots of late – that's set below two holographic displays.
The car boasts a sleek, futuristic exterior, updating the L45's look to create a more modern one that stands in today's increasingly electrified world. The contrasting blue and black colour scheme is a direct reference to the three-time victorious L45.