The radical Nissan BladeGlider electric sports car concept has been developed into a "fully functional advanced prototype".
The BladeGlider appeared to have been shunted to near to the back of Nissan's priority list early last year by then incoming product planning chief Philippe Klein.
But now the concept has re-emerged as a fully working prototype developed in collaboration with Williams Advanced Engineering, as Nissan seeks to maintain its reputation as an industry leader for spearheading new niches and electric propulsion.
Nissan e-Bio Fuel-Cell revealed as world's first solid-oxide fuel cell vehicle
Nissan officially says it has no production plans for the BladeGlider, but the firm is known to want an electric sports car in its future expanded line-up of electric cars, and the advanced level of engineering that has gone into the BladeGlider hints that it could be a candidate to join the range in the future.
Indeed, the BladeGlider was well received as a concept car at the 2013 Tokyo motor show, with then Nissan product boss Andy Palmer planning to have it in production by 2017 with a £30,000 price as an "anti-establishment electric sports car".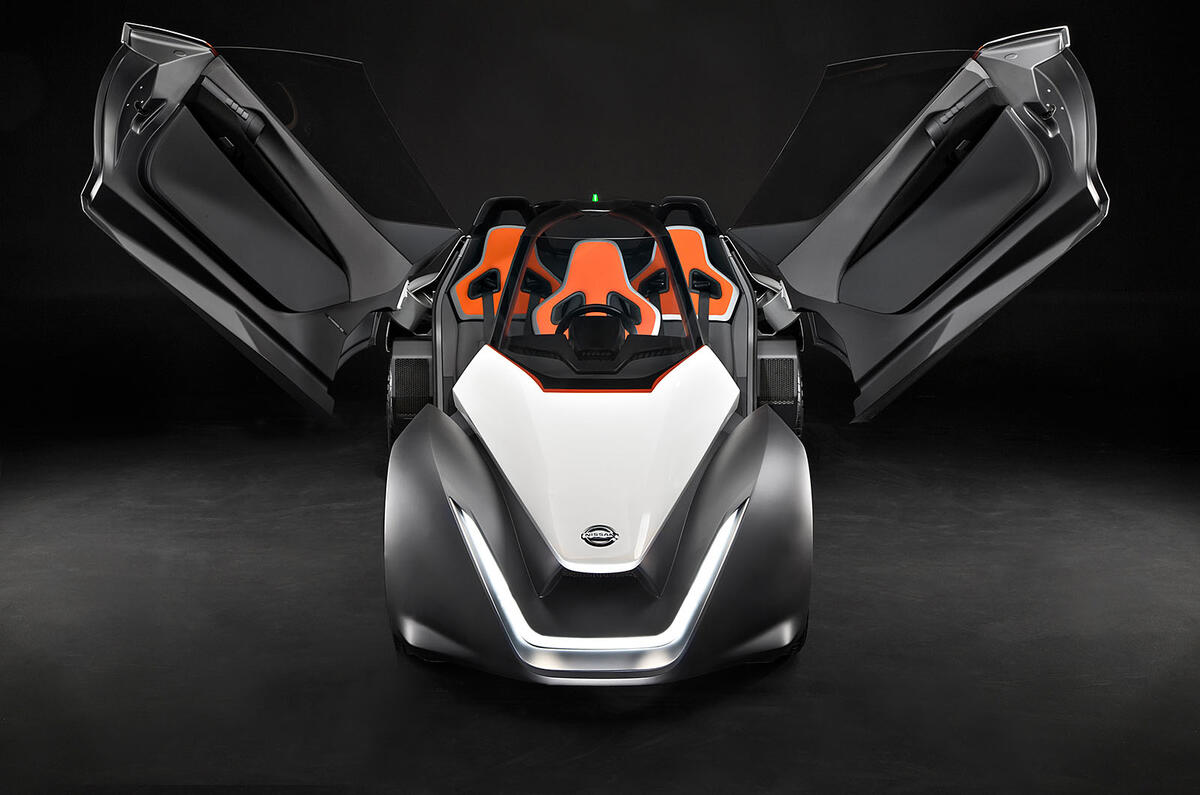 However, at the 2015 Geneva motor show Klein told Autocar the BladeGlider was "not among the immediate priorities" of the firm. He added: "We have the concept car, and it has the ability to surprise, but it is not big in our plans now. Before we jump in with a production car there is a path to take - and first we must see the opportunity is there."
In developing the concept to such an advanced stage since Klein's comments, Nissan appears to have decided that an opportunity for the BladeGlider exists. The company says it has spent the past two years on the "design, engineering and development" of the BladeGlider, and officially the car is "an exciting, real-life study into the potential of advanced EV performance".
A Nissan statement read: "BladeGlider epitomises Intelligent Mobility, a philosophy to make Nissan cars more exciting by redefining how they are driven, powered and integrated into society."
Nissan marketing boss Roel de Vries told Autocar that there were no production plans for the concept at present, and the firm instead would be using it to look at the future design, engineering, packaging and driving performance of electric sports cars. He also said that the BladeGlider has always been in development within Nissan, and that it is already close to production in its current form, even if there are no plans for now.
However, de Vries did confirm that Nissan's range of electric cars would increase in the future, and a sports car is understood to be part of these plans.
Nissan hasn't offered any clues as to the BladeGlider's underpinnings, save for describing the car as having an "advanced chassis configuration". Earlier prototype versions are understood to have been based on the Ariel Atom, and a weight distribution of 30% front, 70% rear was previously quoted by Nissan.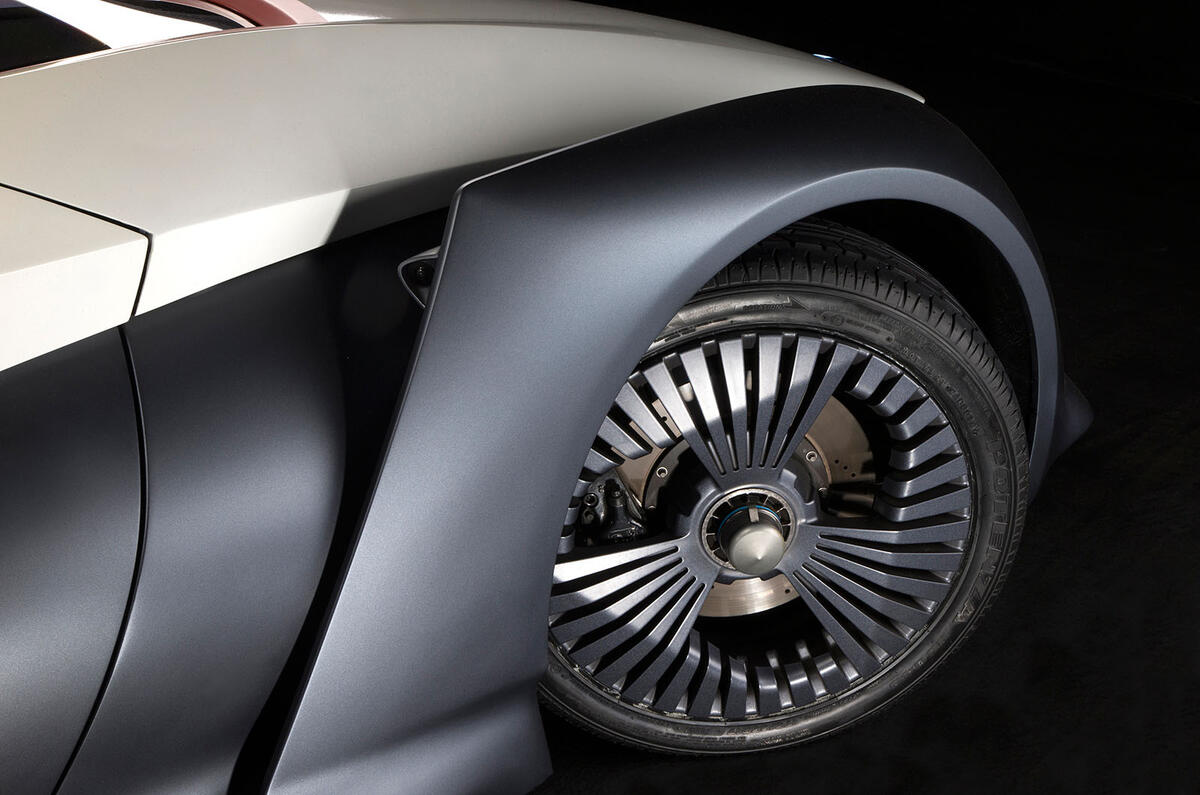 The car has three seats, with a central driver's seat flanked by one each side and slightly behind, while the track is significantly wider at the back than the front for what Nissan describes as "optimum aerodynamic efficiency and handling stability".
The BladeGlider is 4300mm long, 1850mm wide and 1300mm high, with a wheelbase of 2800mm. This makes it 79mm shorter, 50mm wider and 5mm taller than a Porsche Cayman, although the Nissan's wheelbase is some 325mm longer than that of the German coupé.