DS will unveil a flagship saloon to bolster its range next year, and the first disguised prototype images have now emerged.
UPDATED: New DS 9 saloon takes aim at Audi A4
Although the cars are camouflaged, we can see that the new model - likely to take the DS 8 name - shares many design features with the DS 7 Crossback SUV. This is particularly evident in the lighting designs at both the front and rear.
The luxury saloon is based on the PSA Group's EMP2 platform, which underpins numerous other models from the company, including the 7 Crossback, the Citroën C5 Aircross and the Peugeot 508.
It will be the third of six new DS vehicles launched over six consecutive years, following the 7 Crossback in 2018 and the 3 Crossback earlier this year.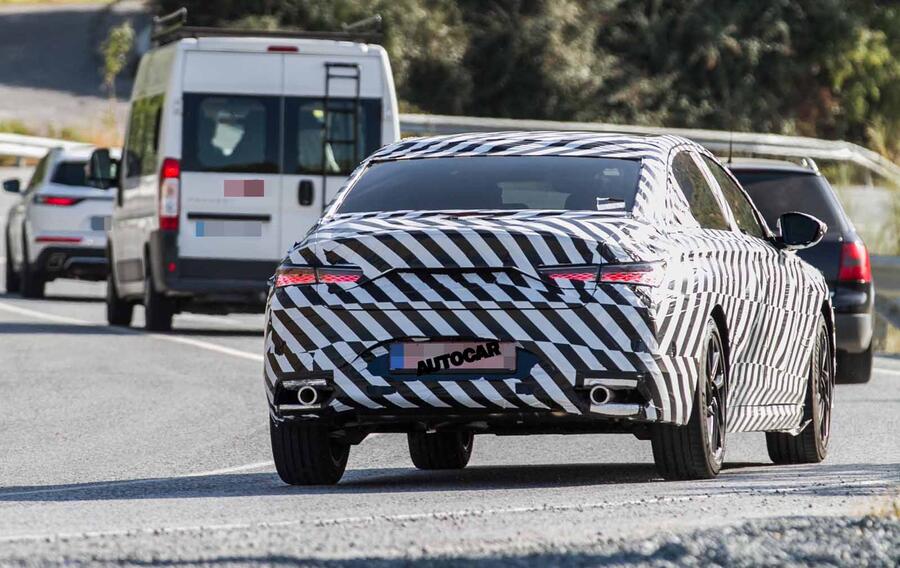 A company source suggested to Autocar last year that the saloon will be "comparable in every way to the BMW 5 Series". It's unclear yet whether the new model will directly compete in terms of size or straddle two sectors, like the 7 Crossback.
Following DS's recently announced plans to offer only electrified models from 2025, we expect the new saloon to be powered by a variation of the 296bhp plug-in hybrid 'e-Tense' powertrain that's due to become available with the 7 Crossback in the coming weeks. Turbocharged petrol and diesel engines could be offered in the interim, but PSA may be looking to use mild hybrid technology by its launch.
On DS's plans to electrify its model line, product development director Eric Apode said: "We've said from the beginning [that] DS has to lead innovation within the PSA Group. It's totally obvious, then, that DS had to be the leading brand in electrification.