JE Motorworks, on the outskirts of Coventry, barely a mile from the base of what is now Jaguar Land Rover's Special Vehicle Operations performance tuning department, is a company that might have put what we now know as SVO out of business before it even got started.
It will be a name familiar to anyone who deals in extra-special Land Rovers. Established in 1975 as a fairly small-scale garage by former proprietor John Eales (whose initials the company still carries), JE earned itself a reputation throughout the 1970s and 1980s for rebuilding, tuning and enlarging Rover V8s. They were used to power Morgans, TVRs, Rover SD1s and, of course, Range Rovers.
"JE's tuned engines were so good at the time that Land Rover copied one," says Jonathan Douglas, JE's current managing director and chief engineer. "After that we did a 4.2, which was the engine for the popular Dakar Range Rover. About 100 were made throughout the 1980s, but that was long before I got involved.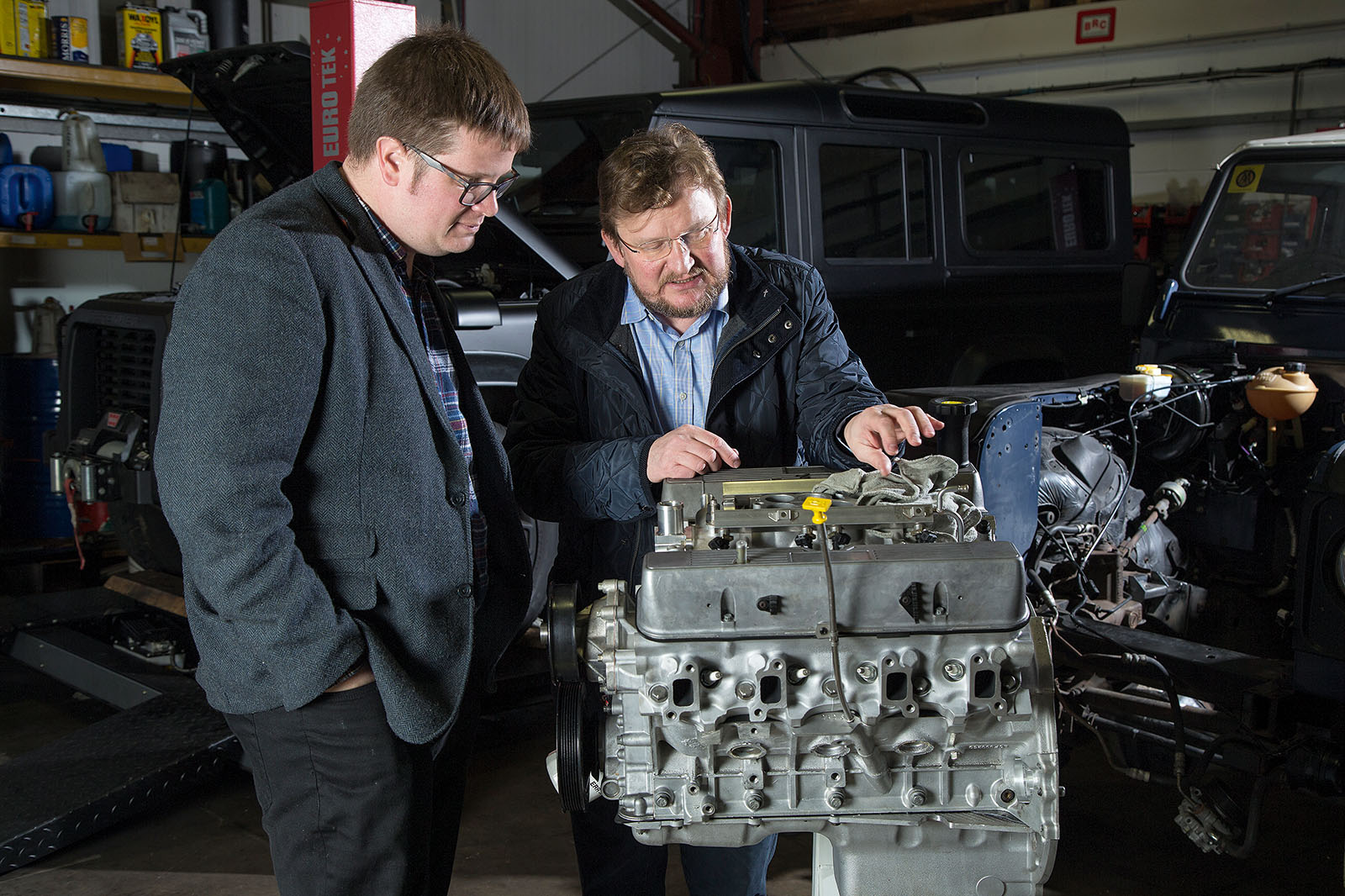 "Later, after I joined the team, came our 4.7-litre supercharged Range Rover 'P38A'. It was as close a car as you'll find to an unofficial prototype for the modern Range Rover Sport, I suppose."
Douglas is explaining how the firm he ended up owning and running went from making its reputation with go-faster Range Rovers to now offering perhaps the most complete set of mechanical modification and upgrade programmes available anywhere for the SUV that the car collecting world has suddenly gone mad for: the Land Rover Defender.
Douglas is a fascinating bloke and a proper autophile. A mechanical engineer by trade, his early career was spent building racing engines for Jaguars and Morgans, the latter acquainting him with the Rover V8 that would figure so prominently throughout the rest of his working life. He became involved with JE's sister company ITG in 1987, then with JE in the early 1990s, just as Land Rover legend Charles 'Spen' King become a JE director.
"I ended up owning both ITG and JE by the end of the 1990s, as my predecessors retired, sold up or gave up their interests," Douglas, plainly a reluctant manager, explains. "It was always my intention to have an interesting but laid-back life engineering for someone, but I found I had to be a businessman anyway. These days, I delegate as many of the organisational tasks as I can, to try to keep free for the engineering."