The 'rebooting' of the Citroën brand will continue with the launch of a mid-sized SUV model and eventually extend to an eight-model line-up of passenger cars, according to Linda Jackson, the firm's CEO.
Citroën's new mid-sized SUV will be based on the Aircross concept (pictured). It has been confirmed that the new SUV will be built at the PSA Group factory in Rennes from early 2018, after originally being pencilled in for production outside the EU.
The new C3 has been revealed - take a look here
Jackson also confirmed that the brand would be launching two new electric vehicles – one in the B-segment in 2019 and the other in the C-segment in 2020.
Despite the expressive styling and character of the Citroen C4 Cactus and new C3 supermini, Citroën remains committed to competing in the mainstream C and D-segments, according to the brand's product director, Xavier Peugeot.
Speaking at the press unveiling of the new C3, Peugeot told Autocar that, after Citroën's split with DS, the aim was to reinvent the marque as "attractive, fresh and modern… we will be different, but not crazy".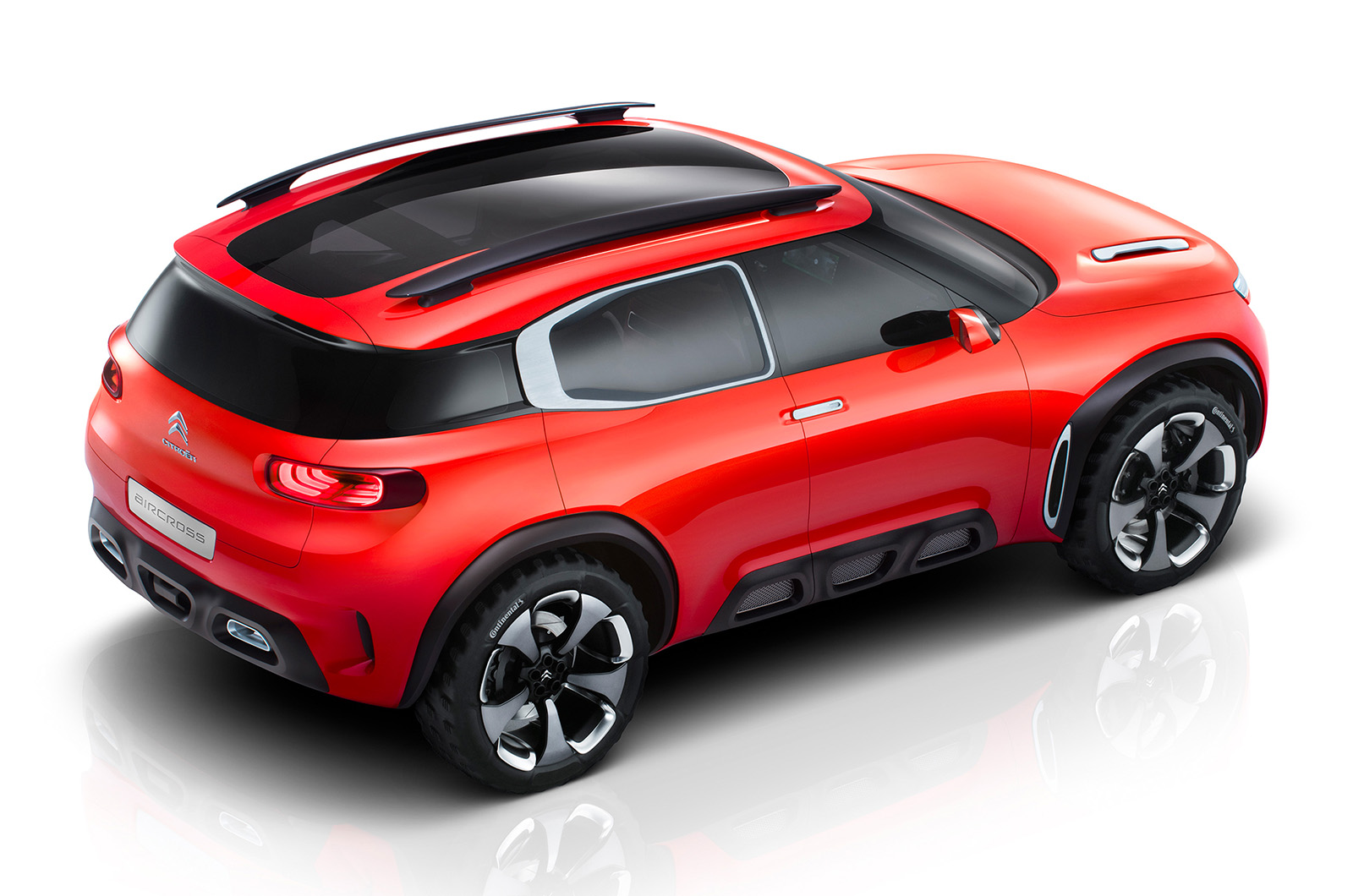 The eight bodystyles will be global models, but Peugeot hinted that new models will be tweaked to suit different markets. Vehicles heading for China are likely to be toned down for local market tastes, with the new China-only C6 limo showing how exterior styling will be more conventional and chrome-laden.
"We want to be modern and fresh, but these values will have to be adapted to each segment and market," Jackson told Autocar.
Xavier Peugeot suggested that Citroën is unlikely to abandon the C-segment hatchback market and rely solely on a crossover such as the production Aircross. The need to produce C-segment saloons for global markets is one of the reasons that a conventional C4 five-door will survive in the company line-up.