The government has downsized the financial incentive package offered to EV owners in the UK, reducing the 'plug-in car grant' from £3000 to £2500 and lowering the upper price limit for eligible vehicles.
Buyers of electric cars costing more than £35,000 will now no longer qualify for an incentive, which was previously available on vehicles costing up to £50,000. The changes come into effect immediately from today (18 March).
The move has been made, according to the government, to "reflect a greater range of affordable vehicles available", and to help funding go further as more drivers make the switch to electric cars.
The government said: "This will mean the funding will last longer and be available to more drivers. Grants will no longer be available for higher-priced vehicles, typically bought by drivers who can afford to switch without a subsidy from taxpayers."
Since 2019, the government claims, the number of sub-£35,000 pure-electric cars on the market has increased by "almost 50%". It estimates that more than half the models currently on the market will remain eligible for the £2500 support package, highlighting "spacious family cars" including the MG ZS EV and Hyundai Kona Electric - although the Kona Electric is now eligible exclusively in entry-level 39kWh form.
MG itself has pledged to continue offering the full £3000 dicsount on all EVs ordered before the end of the month, as a gesture of goodwill to any prospective customers who had decided to buy an MG with the previous grant amount in mind.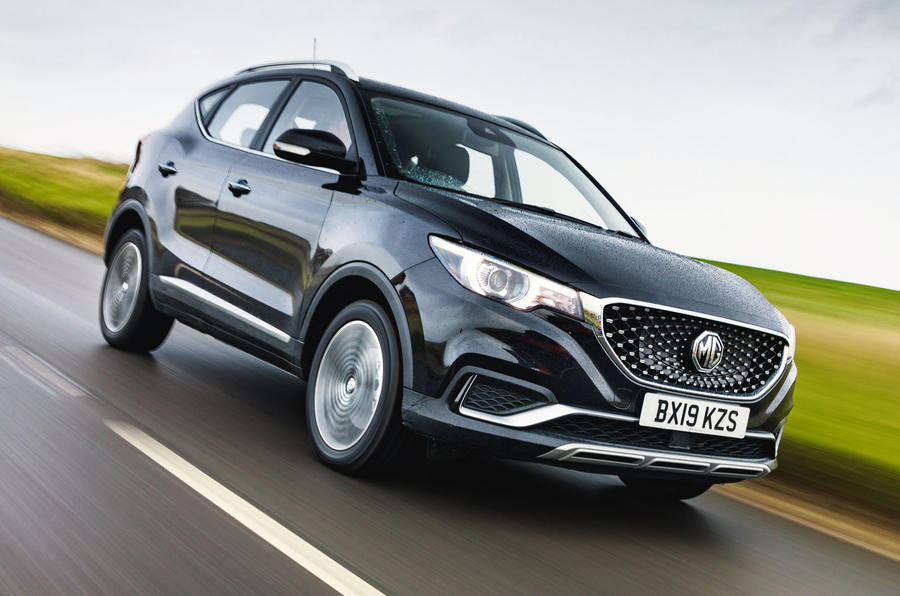 Until this time last year, all electric cars were eligible for a £3500 government grant. It was reduced by £500 and restricted to sub-£50,000 cars as part of the 2020 budget, at which point funding was said to have been secured to run the scheme until 2022-2023.