Sharing is caring, they say.
The sharer in this tale is Andrew Frankel, the custodian of the BMW i8 long-term test car who sent it off for a summer holiday at Autocar's Twickenham headquarters. And we all had a jolly good time caring for it.
Renault Zoe owner and therefore resident electric car expert Jim Holder is up first for some scene setting: "I'm not so dumb that I thought the i8 would be just another electric car, or indeed just another supercar, but I was surprised by just how far it redefines what can be done with electric power. From pure-EV mode to giving it everything it's got, it is utterly beguiling – helped, of course, by those futuristic looks inside and out."
Ah, yes, those looks. It's one thing we all agree on: the i8 looks the business. As Sam Sheehan puts it: "Be it a traffic-laden city street or fast-flowing motorway, you can bet the kids in the car in front will stare and point, the driver in the car next to you will give you a thumbs-up and even the old lady on the bus will strain to catch a glimpse."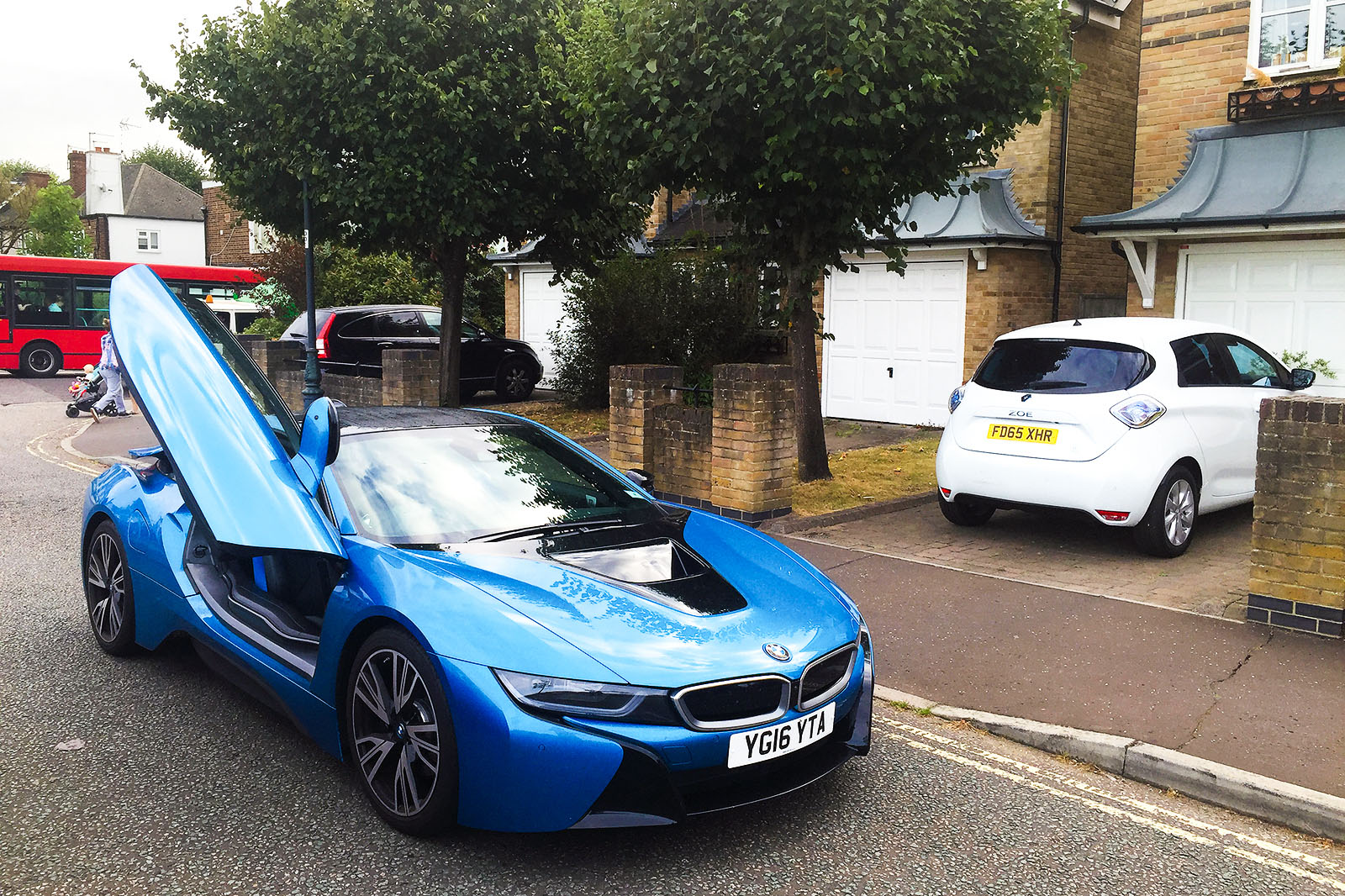 I agree. The i8 elicits as great a response from fellow motorists and passers-by as the McLaren 650S Spider I ran last year, a car costing more than twice the price and making 10 times the noise.
However, those concept car looks come with those concept car dihedral doors, which, as Frankel has previously pointed out, restrict the type of space you can park in.
Matt Saunders recalls: "I remember from writing the road test that you'd need a garage more than three metres wide and two metres tall to get both doors open inside it. But then I guess i8 owners are probably triple-garage type of people anyway."
Will Nightingale clearly doesn't have a triple garage. "Getting out of the i8 on my driveway involved half opening the driver's door to stop it from hitting a bush and then limboing under it. Smooth." Smooth indeed.