There aren't many cars in existence today that were built a century ago.
Yet, incredibly, Autocar was last week informed that a car we had written about on 29 December 1917 has survived - and remains, unrestored, in perfect condition.
Almost as unbelievably, this is not a Vauxhall Velox or a Morris Oxford, but a "most ingeniously made model of a chassis which in full size would be of about 100hp, and was made from any odd bits of metal upon which the constructor, a British officer now a prisoner of war in Germany, could lay his hands in the prison camp where he is confined at."
This officer was Colonel John HT Icke. Born in 1888 in colonial South Africa, he moved to the UK in 1901 and, at the outbreak of the Great War, joined the South Lancashire Regiment. He was captured by the Germans very early on, having been a member of the original British Expeditionary Force, which was sent to the Western Front in France in 1914.
In 1917, he was able to get hold of an 'itinerant photographer', as per our original article, and sent the photographs and information back to a friend of his in Britain.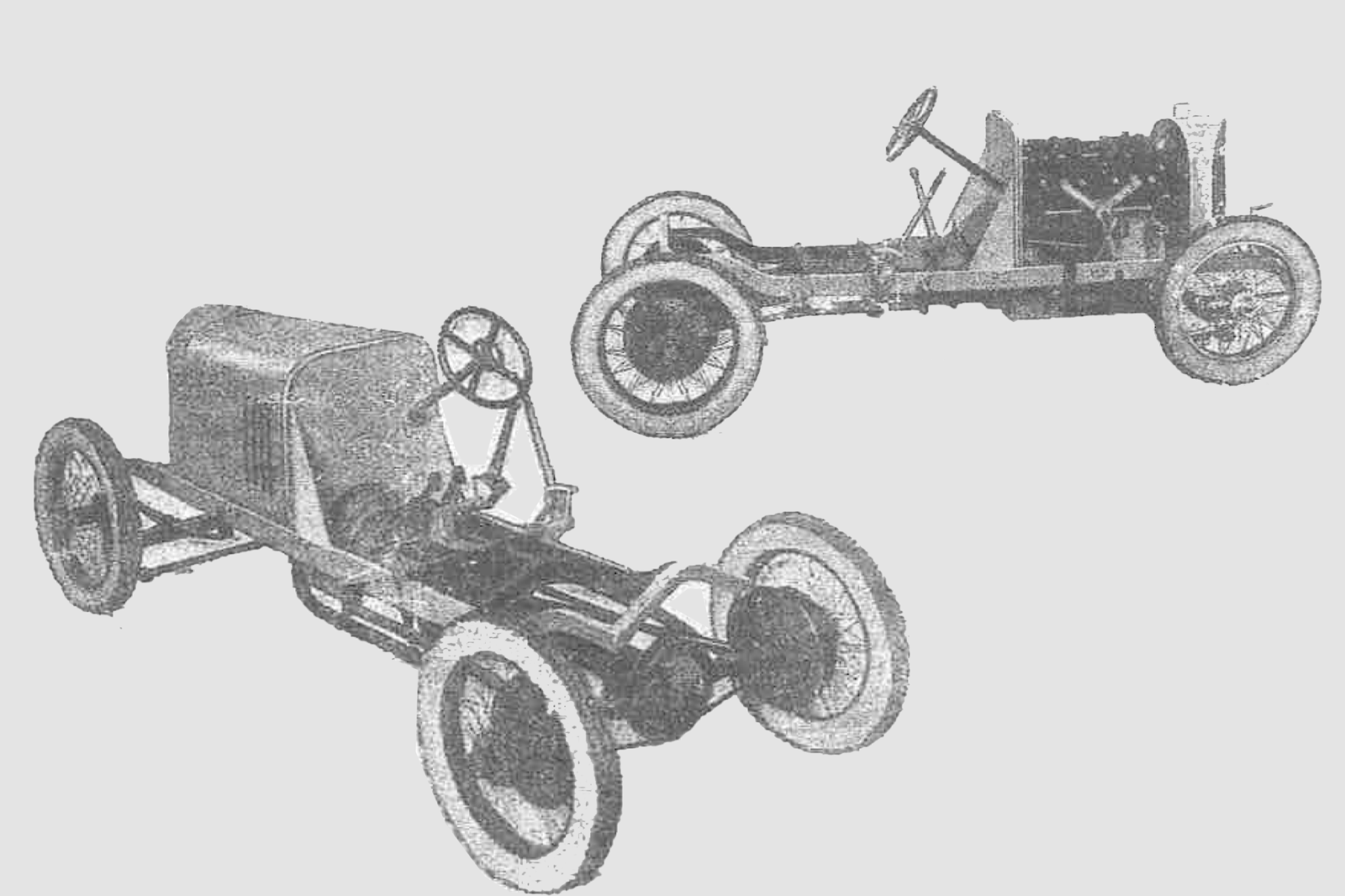 "In view of the fact that all but two parts are made to operate, it is not difficult to imagine that many hundreds of hours of patient and expert application have been necessary to finish this model," Autocar said.
"As the photographs show, it is no caricature of a chassis, but a scale miniature. In fact, if the illustrations were shown as an actually full-sized chassis, they would probably be accepted as such without question."
Icke's letter to his friend read: "The scale of the model, which does not represent any known make, is one-tenth.
"Every detail is as nearly as possible to scale and, with the exception of the magneto and carburetter, every part works. The material is principally 'biscuit box' of every different gauges. Tubular pieces, as well as the cylinders and the pistons, were made by rolling thin tin round a mandrel and then soldering the joints.