"The music of a racing car is like a symphony. Ahead it is a smooth and subdued whine superimposed on a commotion, not a noise, of a shape parting streamlines fast. As it passes, the full blast of the exhaust strikes, blood vessels throb and the faint whiff of racing oil thrills the senses.
"Inside, it is a sensation, the echo of power rattling around the box of the body and a thrust in the back whenever the accelerator is pressed."
The car that had inspired this fine prose from Autocar's Geoffrey Howard back on 6 April 1967 was the Alfa Romeo GTA, a Group 2 homologation special. This he watched practising at Silverstone ahead of the Spa 24 Hours (in which the GTA would go on to take class victory over cars including the Lotus Cortina).
And it's no surprise that he so admired this pretty sports coupé.
The GTA was a creation of Autodelta, Alfa Romeo's motorsport department, led by the knowing eye of Carlo Chiti, who had designed racing Alfas of the 1950s and two championship-winning Formula 1 cars for Ferrari.
It was the hottest variant of Alfa Romeo's bewilderingly expansive Type 105 model family, being essentially a racing version of the Giulia Sprint GT, itself based on a shortened version of the everyday Giulia saloon's floorpan.
Its construction was of a steel monocoque bonded to aluminium, rather than the usual steel, body panels. You see, the 'A' in the GTA's name stood for alleggerita, meaning 'lightened'. Further weight-saving measures included smaller, magnesium alloy wheels, plexiglass rear windows, lightweight interior trim and even different doorhandles. In the engine bay, parts including the camshaft cover, sump, timing cover and clutch housing were made from magnesium alloy.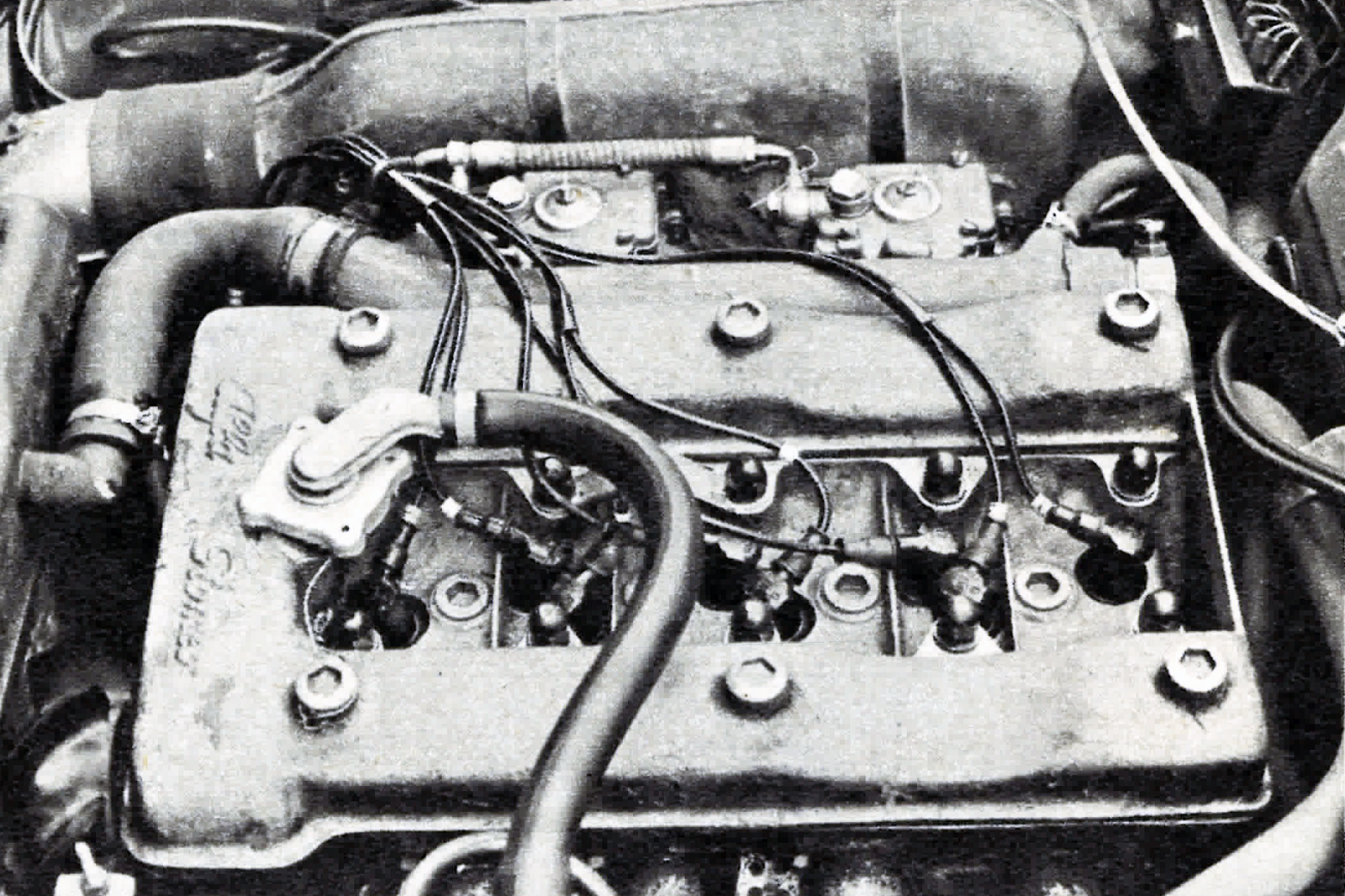 The engine itself was the naturally aspirated 1.6-litre inline four taken as used in the standard Giulia, but upgraded with a new dual-ignition cylinder head, Weber carburettors and a Marelli distributor. This meant it could pump out around 160bhp.