In Genesis, when God said: "Let there be light", there was light. And it was certainly good. But, if God is in the details, then the headlights and rear lights on Audi's fast-growing range of all-electric e-tron models are truly divine.
Audi's defining motto of 'Vorsprung durch Technik' (or 'progress through technology') has underpinned every element of the brand's DNA and its game-changing approach to design and engineering over the last 50 years: from the turbocharged confidence-inspiring quattro performance of the 1980s, to today's no-compromise all-electric e-tron powertrains that deliver more range, ultra-rapid charging and all the engaging handling, cosseting comfort and versatile dependability you expect from an Audi.
Through all that, an ever-present shining beacon has been Audi's pace-setting light technology. First and always defined by safety, but now offering ever more complex ways to define the character of the car (and its owner), we thought it was time to shed light on how Audi's light technology has evolved.
Find out more about Audi's e-tron line-up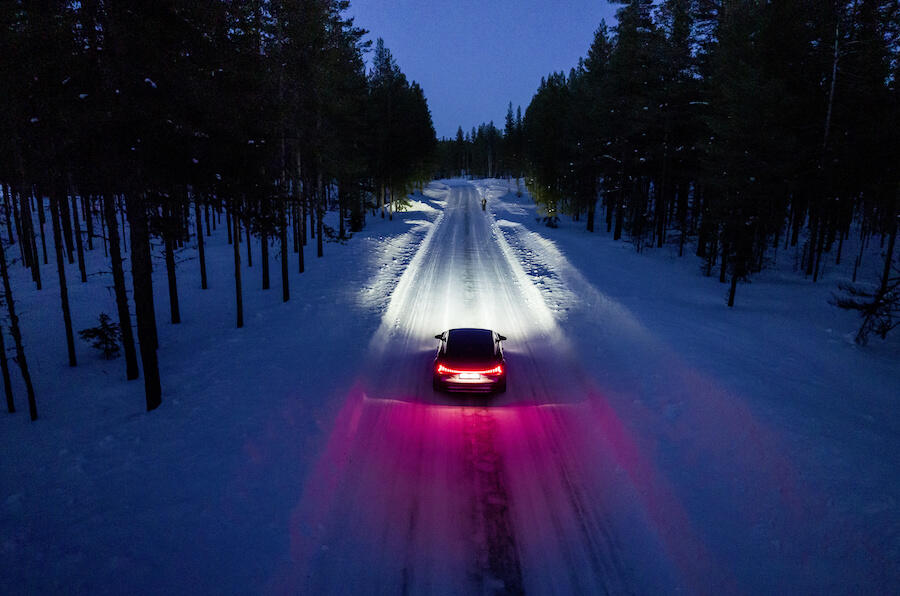 A light history of Audi
Since the dawn of the car, Audi has always had a clear vision of what really matters when it comes to illuminating the way ahead. "At Audi, light – above all else – means safety," says Stephan Berlitz, Audi's Head of Lighting Development. "It means seeing more – and being seen – more clearly."
The early 1900s sparked some of the biggest shifts in light technology, from paraffin and carbide lamps to the first electric bulbs in 1920. The introduction of Xenon bulbs in 1994 provided more illumination, with 20 percent less power consumption and a longer life. But it was Audi's introduction of LED technology on the Audi A8 W12 in 2003 that really changed the game, with LED daytime running lights that helped the car stand out more clearly to other road users in low-light conditions.