Families with young children are demanding of their cars. They need a vehicle that is spacious, comfortable and easy-to-use, and that excels at both long road trips and short school runs. Oh, and they still want a car that looks stylish and drives well.
The new SEAT Ateca has been designed to meet all those expectations by mixing smart, practical engineering with the aesthetic flair the Barcelona firm is known for. And despite it being SEAT's first SUV, it looks like the firm has got things right first time.
That became clear at a recent special event hosted by Autocar and SEAT. A group of readers with growing families were invited to come and look at a new SUV – they just weren't told which one. Once the Ateca was revealed, they were quick to size it up, and they came away impressed.
To see more of the event, just watch this video.
---
To discover more about the new SEAT Ateca, click here.
To pre-order the new SEAT Ateca, click here.
---
So how have SEAT's designers managed to make the space in the Ateca work for such a demanding demographic? "I like the design, it's really comfortable and I like the height inside," said Tia-Dawn Howarth, one of the Autocar readers that attended the event. "It's got loads of space for pushchairs and kids' things, and there's really good space between the front seats and the back seats, for children to kick in between the chairs – I always look out for that!"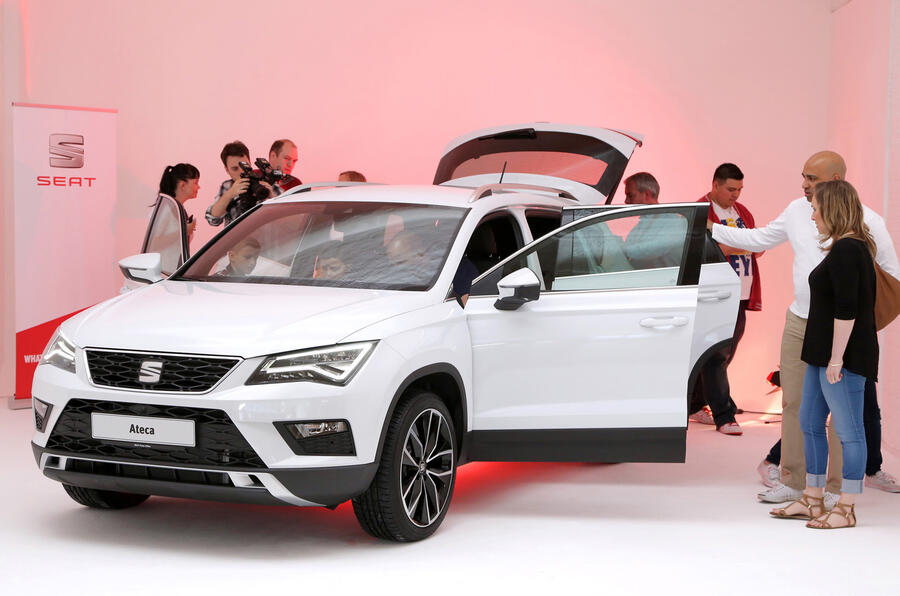 But the Ateca's design isn't just about practicality: Tia-Dawn Howarth's husband Paul was also taken with the car's looks. "I'm impressed," he said. "It's nicely styled, it's understated, it's not too showy. It's probably the best-looking SUV in its sector."
Steve Mirfin, the product manager for the new Ateca, says that the needs of young families was a major consideration when the car was under development. He added: "The load capacity – 510 litres on the two-wheel-drive Ateca – is great for buggies and all the paraphernalia that comes with kids, and if you go on a family holiday there's ample space in the car.