Winter 2018-19 brought me two new experiences: fatherhood and the sharing of voting rights on a car purchase. My other half's red lines for the family hack prescribed something high-riding with a respectable image. I wanted petrol smoothness, passable performance and a durable cabin. A 2009 Volkswagen Tiguan Sport 2.0 TSI with a manual gearbox and 197bhp ticked the boxes.
Heated hide and door mirrors complemented the Haldex-based four-wheel drive system to make the cold months that linger long in Edinburgh more bearable. But for full rink-ready efficacy, I needed winter rubber.
The Tiguan's 18in alloys came wrapped in 235/50 R18 summer tyres from Goodyear, but rather than swapping them for cold-weather equivalents, I went for a separate set of plumper, narrower tyres on smaller steel wheels for winter use only. Whichever set was spare could fortunately be stored in our garage.
This was for two main reasons. Smaller tyres are cheaper, as are the small steel wheels you can fit them to. But more important, narrower tyres generally fare better on packed snow and standing water because they focus the vehicle's weight onto smaller contact patches.
Cherries on top were that my alloys would avoid the worst of the weather, the Tiguan Sport's unnecessarily firm ride would soften, lower rolling resistance would save a little fuel and I could change the wheels over myself should the notion grip me come the equinox.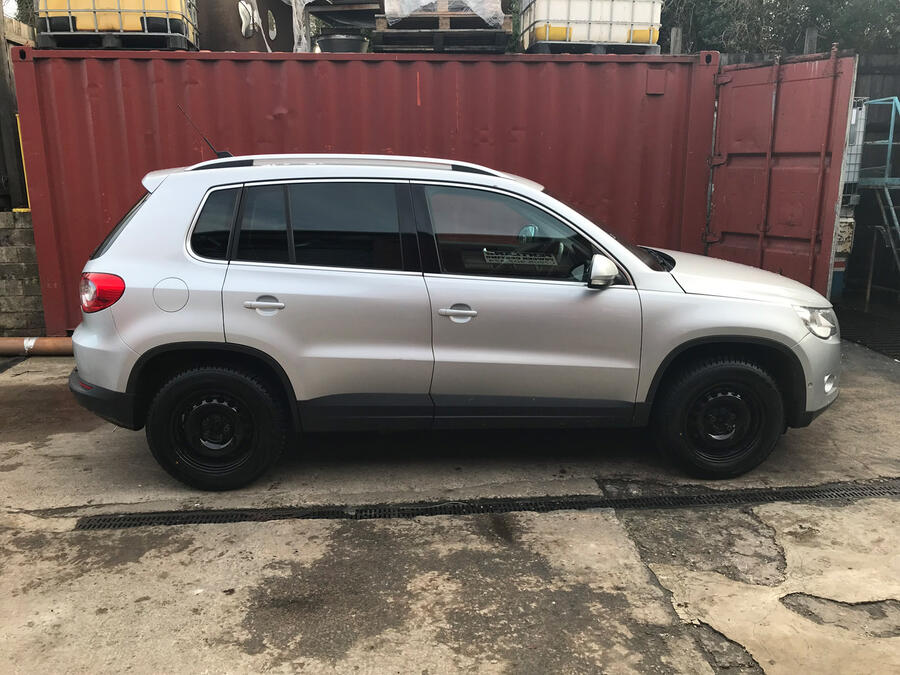 I chose Falken Eurowinter HS01s for their combination of mid-range price and high wet-grip rating, which was important because the tyres would be parting cold water more often than crunching over snow. The smallest wheels approved for our car by the TUV – arbiter of such things on the Continent – were 16in in diameter and 6.5in wide, with the appropriate tyres being 215/65 R16s.