Nissan's conservative round of styling modifications for its 2017 model year GT-R, launched today at the New York motor show, adds plenty of fuel to the suggestion that much more radical changes are coming for the model next time around.
The New York car, whose changes would be better classified as useful than stimulating, consist of a new grille, minor body mods that improve aerodynamic stability, a 4.0% power hike and some improvements to cabin comforts definitely suggest Nissan is preparing for a great leap forward next time, which should be about three years' time.
Worldwide sales also suggest the GT-R needs a boost. It usually sells about 3000 units worldwide (between 600 and 900 in Europe) and only about 500 in the home market. The Porsche 911, considered to be a more expensive rival for the car, does considerably better.
Not quite two years ago at the Goodwood Festival the company showed a radical 2+2 concept called Vision 2020, penned by Nissan's designers at their Paddington design studio, with engineering feasibility help from their colleagues in Japan.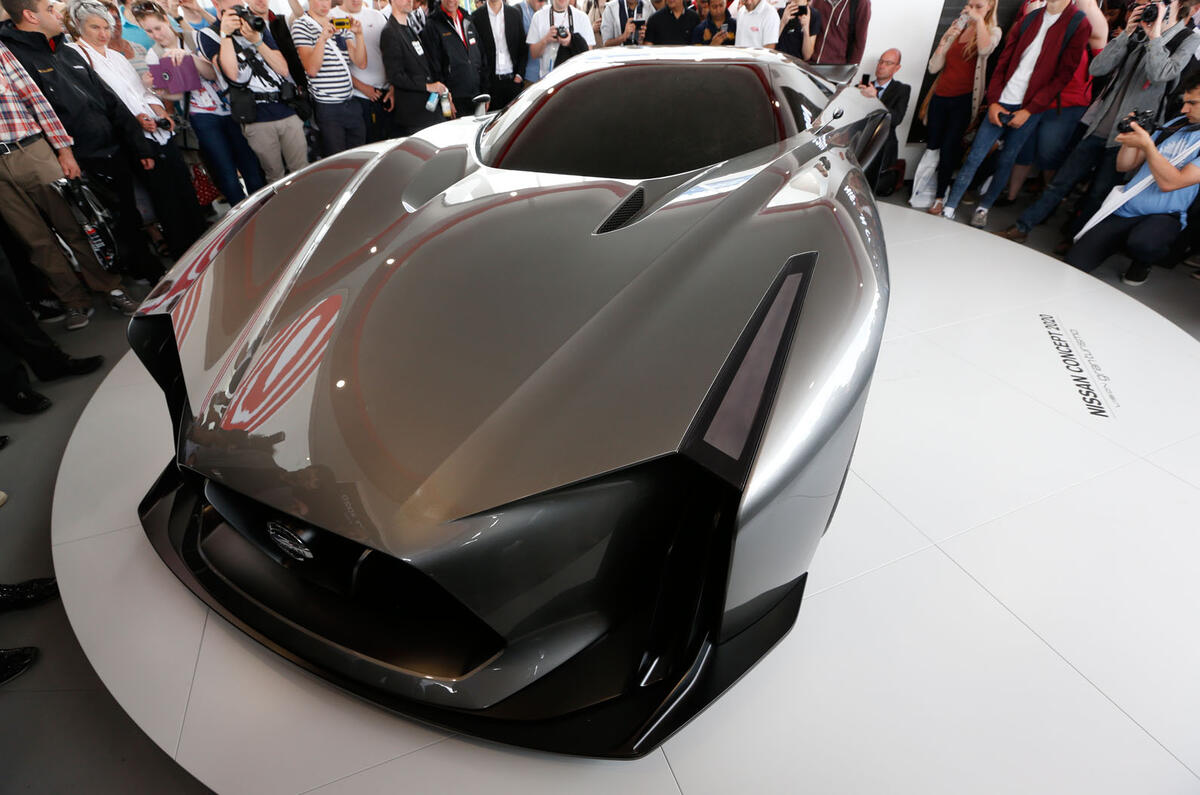 At the time the claim was that the car had been created only for the Gran Turismo 6 computer game, though there were whispers from interesting places that the car contained elements likely to surface in a new GT-R.
On the premise that car companies never waste effort these days creating concepts for mere publicity, it seems reasonable to suspect Vision 2020 model contains strong suggestions about where the GT-R is heading.
Company officials will insist, as they did two years ago, that a car like the Vision 2020 could never be made practical for today's roads. But many of its design elements could survive and thrive for certain.