This week has seen Cropley get behind the wheel of a new Kia, ponder why ride comfort seems to be lacking on electric cars, and reinforced his bookshelves to make room for another must-read tome...
Thursday
To Calcot Manor, near me in Gloucestershire, where Kia presented its entire car range for hacks to try. The plan was for me then to head back home with the current star of its show, the all-electric, range-topping EV6 crossover.
In the past 10 years, certainly since its German design revolutionary Peter Schreyer got into his stride, the Kia line-up has often struck me as an excellent antidote to premium cars, combining high quality and high design at prices 20-30% lower than the big names. However, the Schreyer influence is gone now. The Sportage family SUV, his greatest achievement, has changed styling direction radically in the latest model. The EV6, a thoroughly enjoyable car (but for a few misgivings below) has also taken the new course.
It will be fascinating to see what buyers make of this, although currently demand is sky-high.
Saturday and Sunday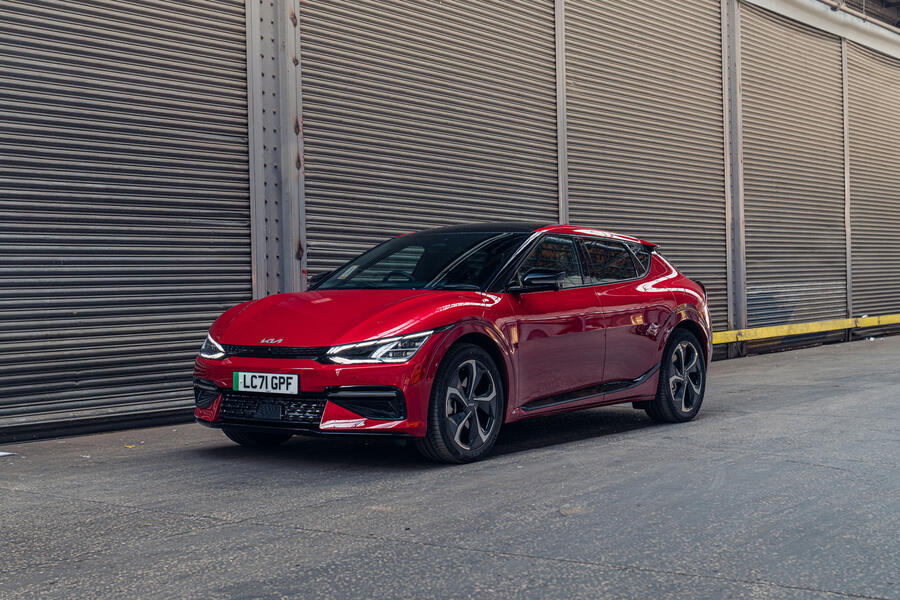 It was so interesting to compare the EV6 AWD's steering and ride with those of the Ford Mustang Mach-E that disappointed me in some dynamic aspects recently. The Kia was superior, with better-weighted steering and a smoother ride, but it still didn't cope brilliantly with the lumpy Tarmac that abounds in my neck of the woods. And this issue isn't restricted to these two: other EVs show similar behaviour. I want to talk to a proper, impartial suspension engineer about this.