Having driven both, Mr Cropley is still struggling to pick a winner between two of the best sports cars on sale this week. Elsewhere, he goes hunting for a seemingly impossible-to-find tyre after an unwanted rocky encounter...
Monday
There'a serious choice to be made here. The Alpine A110 that I've just given back and the Porsche 718 Boxster still on the premises failed to cross over last week, so I photographed them separately as identically as my phone could manage. The trouble is that every time I think about which of these sports cars I would choose, I reach a different conclusion. Actually, part of me doesn't want to reach a conclusion at all: one of the worst aspects of the ubiquitous car magazine 'comparo' is that one car gets labelled a loser.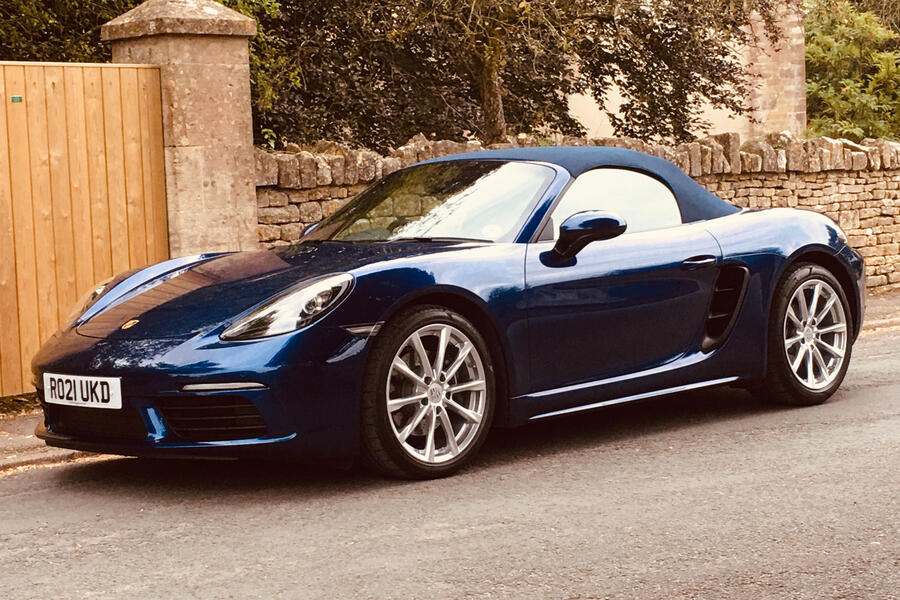 The more you think, the more different the pair seem. The Alpine feels smaller, more agile, more delicate and more throttle-responsive, with a ride that's comfortable in more places than the Porsche's. The Porsche goes beautifully, has fine steering, great handling and a structure that's more rigid than open-tops five times the price. There's a feeling of unimpeachable quality and practicality and two big boot spaces to back that up. The standard seats are excellent, it will have better residual values and its dealers are ritzier. But to hell with it: I would choose the Alpine – and fret every day about being made to decide.
Tuesday