Okay, so the Ford Focus RS is good. Great. Already a hero. And so it should be.
After all, this is a hot hatch that has monstrous pace and rally car-like front end grip with a dab of playfulness at the rear axle, and when all that's not enough, there's a switch that makes it go all sideways and lairy. And that's all for a quite remarkably reasonable £30k.
Every one of the superlatives that have brightened this car's already blinding spotlight is entirely deserved. It's a game-changer. Driving it for the first time actually reminded me of the first time I drove the Nissan GT-R. In both cases, the rules of physics appear to have been warped or forgotten entirely in order to make the car behave in the slightly surreal way that it does.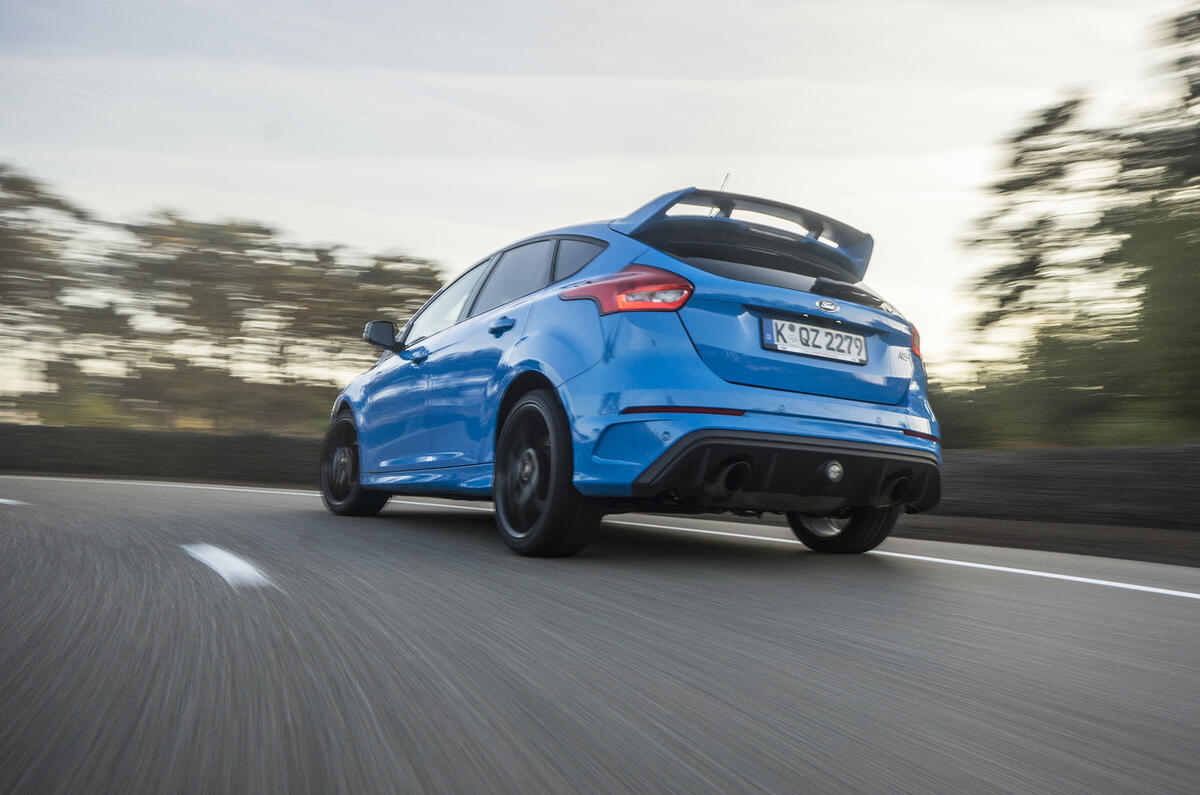 But there are a few things I reckon potential owners might want to know. First, have a look at the weight. At 1600kg, it's no featherweight, and while that matters not a jot when you're jinking and winding with a fleet-footed nonchalance that belies any issues of excess mass, it might matter when you're paying for the brake pads at the end of your track day.
Or possibly even in the lunch break. After all, this is a frantically rapid car, and you're going to be leaning heavily on the brakes – which in good condition have wide-eyed, diaphragm-squeezing stopping power and great pedal precision and feel. But on a heavy-braking track, or with a mechanically unsympathetic driver, you could burn through pads on this car at a frightening rate.
Ford also reckons that 52% of buyers will go for the optional 'shell' seats (not cheap at £1145). This I can understand – they're fantastically snug and you're not going to be unhappy in them even on a long journey. In fact, I'd recommend them. Unless you're quite tall, or particularly broad across the rump, in which case I daresay these slightly too high-set seats are not for you. Sadly, I can't comment on what the standard Recaro seats are like since none of the cars on the launch had them, but you'd hope they might give a bit more width, at least.