Okay, so the Ford Focus RS is good. Great. Already a hero. And so it should be.
After all, this is a hot hatch that has monstrous pace and rally car-like front end grip with a dab of playfulness at the rear axle, and when all that's not enough, there's a switch that makes it go all sideways and lairy. And that's all for a quite remarkably reasonable £30k.
Every one of the superlatives that have brightened this car's already blinding spotlight is entirely deserved. It's a game-changer. Driving it for the first time actually reminded me of the first time I drove the Nissan GT-R. In both cases, the rules of physics appear to have been warped or forgotten entirely in order to make the car behave in the slightly surreal way that it does.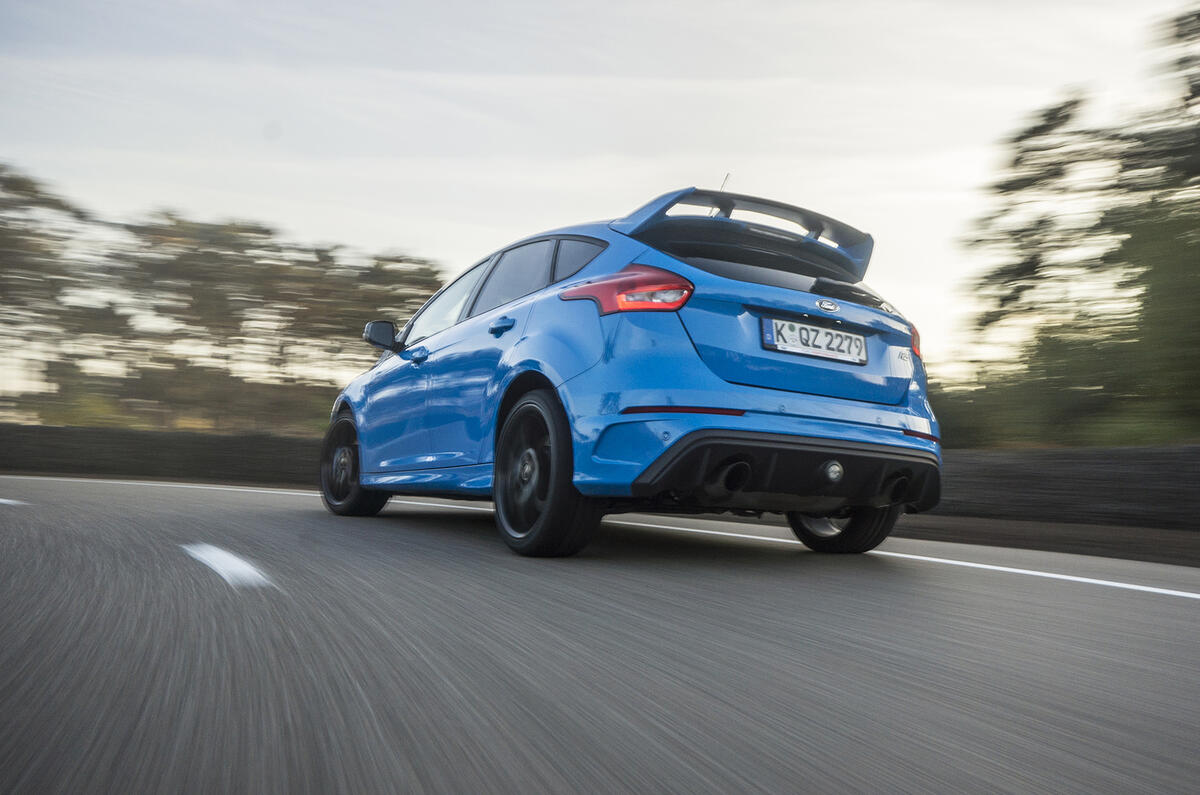 But there are a few things I reckon potential owners might want to know. First, have a look at the weight. At 1600kg, it's no featherweight, and while that matters not a jot when you're jinking and winding with a fleet-footed nonchalance that belies any issues of excess mass, it might matter when you're paying for the brake pads at the end of your track day.
Or possibly even in the lunch break. After all, this is a frantically rapid car, and you're going to be leaning heavily on the brakes – which in good condition have wide-eyed, diaphragm-squeezing stopping power and great pedal precision and feel. But on a heavy-braking track, or with a mechanically unsympathetic driver, you could burn through pads on this car at a frightening rate.
Ford also reckons that 52% of buyers will go for the optional 'shell' seats (not cheap at £1145). This I can understand – they're fantastically snug and you're not going to be unhappy in them even on a long journey. In fact, I'd recommend them. Unless you're quite tall, or particularly broad across the rump, in which case I daresay these slightly too high-set seats are not for you. Sadly, I can't comment on what the standard Recaro seats are like since none of the cars on the launch had them, but you'd hope they might give a bit more width, at least.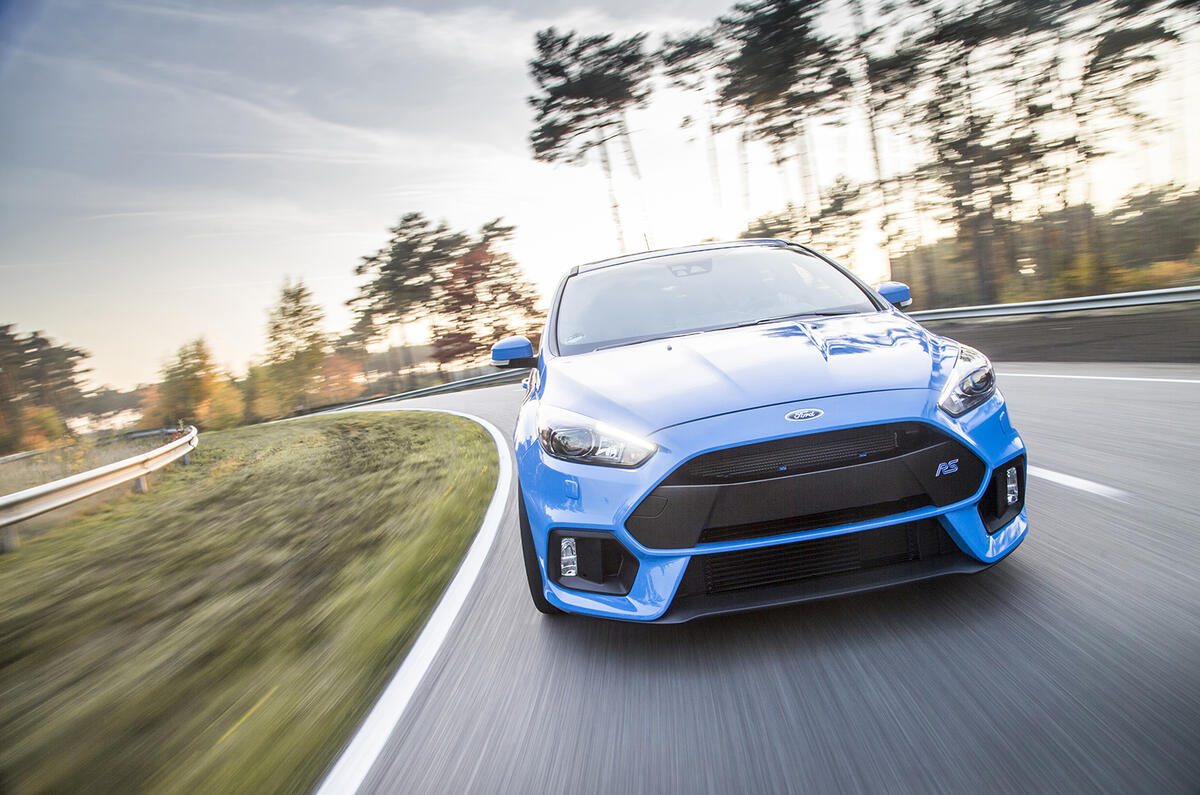 Ford offers two official makes of tyre – Michelin Pilot Super Sports as standard and Michelin Pilot Sport Cup 2s as a dealer-fit option at £220 per corner. While the Cups are outstanding on track, I'd say that the Super Sports are better if you're into your Drift mode action. Actually, I'd go so far as to say that only full-on track day zealots will benefit from the Cup tyres. Most RS owners will be better off saving the money and putting it into the brake pad, fuel, tyre and occasional track day fund that you're going to want to set up. It's certainly what I'd do.
And fuel? Well, if you're that bothered about economy you're looking at the wrong car, but going by my experience, you'd be lucky to see it creep towards 30mpg even with gentle use. Drive it hard and it'll be sucking through fuel at around 15mpg or less, even in the sort of vigorous on-road cavorting that this car incites at every turn. Most rivals won't do much better, if any better at all, but you can expect this to be one of the worst in the class on this front. 
As a minor yet irritating niggle, I also wish that the sat-nav (optional at £465) didn't seem to have some major insecurities about whether the postcode you've put in is really where you want to go – please punch it in, then select it from a list, then confirm it on a map, and then press start if you're absolutely, definitely sure you want to go there. Still, maybe that's just my own impatience. 
Another cost is the paint, which I reckon has to be the stunning nitrous blue paintwork at £745. Finally, throw in the Luxury Pack that 89% of buyers are expected to go for, with rear parking sensors, cruise control, keyless entry and power fold door mirrors, at £1000. 
Once you've ticked the boxes, you're going to be waiting a while to get your car. Order it today and you're looking at a wait of between six and eight months for delivery.
And d'you know what? Even with all these potentially expensive caveats and a frustrating wait, I still really, really want one, and more importantly, it's still great value for what you're getting by any standard. Even with the expensive track day bills included, it'll be well worth the wait and the cash.
We finally got our mitts on the Ford Focus RS, see what we made of the hot hatch here