Electric powertrains are the talk of the town at the moment. Especially at Jaguar Land Rover (JLR).
A couple of weeks after its first production-spec Jaguar I-Pace saw the light of day, the Coventry car maker trademarked a batch of names that suggest it's already thinking about electrifying its entire range.
The first was diXE. Stop laughing in the back.
What does this name mean? The XE obviously relates to the car model, but the 'di'? Jag's naming conventions suggest it means diesel-electric, meaning we could see the arrival of this sort of hybrid drivetrain in the near future. Makes sense.
Thing is, it seems Jag hasn't decided what it'd call such a model, so to be safe it has also trademarked XEDi, which sounds quite cool and would probably excite the marketing manager, especially if they're into Star Wars.
There's more. iXE has also been trademarked and probably relates to a fully electric XE. Almost certainly benefitting from the tech that's being crammed into the I-Pace, it could offer acceleration to beat models like the F-Type R and would therefore line up as a rival to the Tesla Model S. Exciting stuff.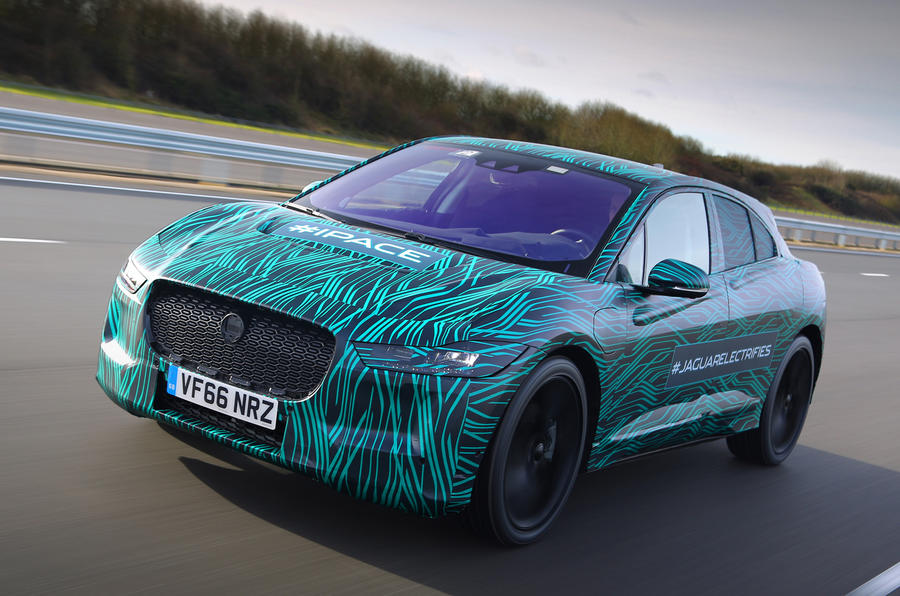 Jaguar has trademarked potential names for concepts too, the most interesting of which is CXJ. It's interesting because it could signal a soon to arrive concept for the next-generation XJ; the new tech-filled saloon is expected to arrive in 2019.
Then we have the names P-Type and T-Type. The Type suggests they're for sports cars, but the letters suggest they'll be big. Could Jaguar be reserving the monikers for a future Porsche Panamera rival? There is a gap for such a car in its range.
Land Rover has also been at it, reserving the right to use the Stormer and Westminster names, which have both been applied to a form of Range Rover before. The former was used on a concept for the previous generation Sport and so might crop up on another concept, while the latter was trim level on the previous Range Rover. Maybe it'll find its way onto the options list of the new Velar.
The most exciting name on the list is Sawtooth. It sounds like a breed of extinct wildcat that prowled the nights of the last ice age, so it would do nicely as a badge stuck to the back of a new V8 model.
But don't get your hopes up – the last time this name was used on a JLR product it was for the wheels of a Defender. So we might just be looking at a wheel name for the Defender's successor, not a hairy-chested performance model.