Randy Mamola competed in more than 150 motorcycle Grands Prix and held his head high among the greats of the sport in its heady 500cc, two-stroke days.
He came second in the championship no less than four times, finished on the podium in more than a third of the GPs he raced in, and he won 13 times between 1979 and 1992.
Today he helps a charity he co-founded called Riders For Health, which provides bikes and ambulances for healthcare workers in seven African countries, while at MotoGP races he gives pillion rides on a specially modified two-seat Ducati MotoGP bike. I'm at Silverstone to be one of his passengers. There's a race this weekend and if you're not there you can watch it on BT Sport.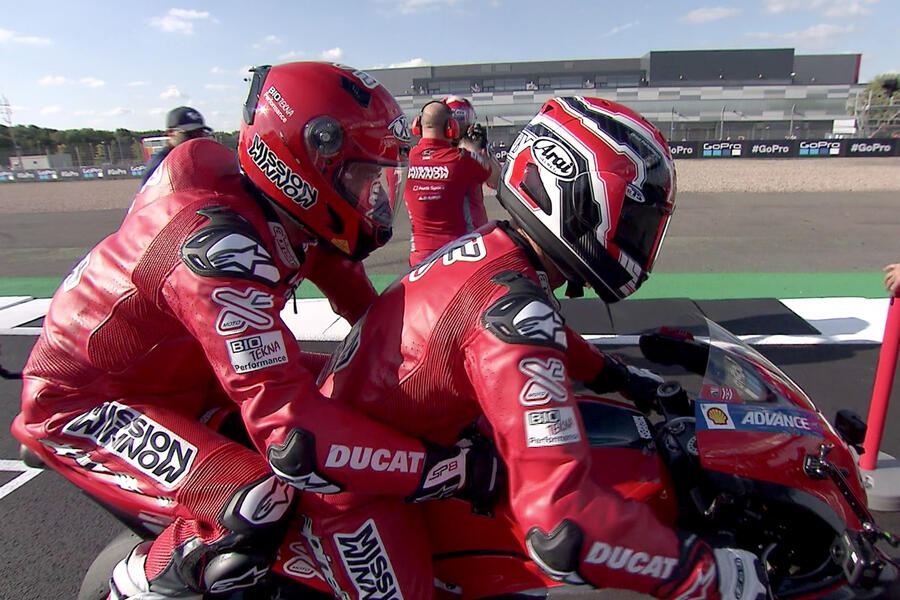 This 2012 championship-competing Desmosedici has been slightly de-tuned for reliability and is heavier than how it raced, on account of the frame being modified to take a back seat. But it's still a race bike.
And at 250bhp and 160kg, a serious one.
Serious enough that they use tyre warmers right up to the second it rolls away while pillion passengers, assuming they fit the size regulations, have to pass a medical examination to make sure the excitement won't do for them.
There's also a fairly comprehensive briefing, how to sit, hold of the retrofit fuel tank grab handles, and how to lean with the bike. "This is not like a fairground ride," says Mamola.