Between 2000 and the end of 2004, Jaguar appeared to do its best to turn its illustrious racing reputation into a laughing stock.
Its entry into Formula 1 came with a blaze of publicity, a large amount of fanfare and, it must be said, not a little high expectation regarding its prospects, and yet the manufacturer massively underestimated the challenge, slinking away with just two podium places to show from more than five years of huge investment.
The campaign was stymied by political infighting. The hapless team seemed to get through more leaders than the average ailing Premier League football club.
Then there were the bizarre publicity stunts, such as the time precious diamonds were apparently affixed to the nosecones of the racing cars to promote the Ocean's Twelve movie. One stone went missing after the car shunted and the nosecone, now detached, was pilfered before the team could recover the car.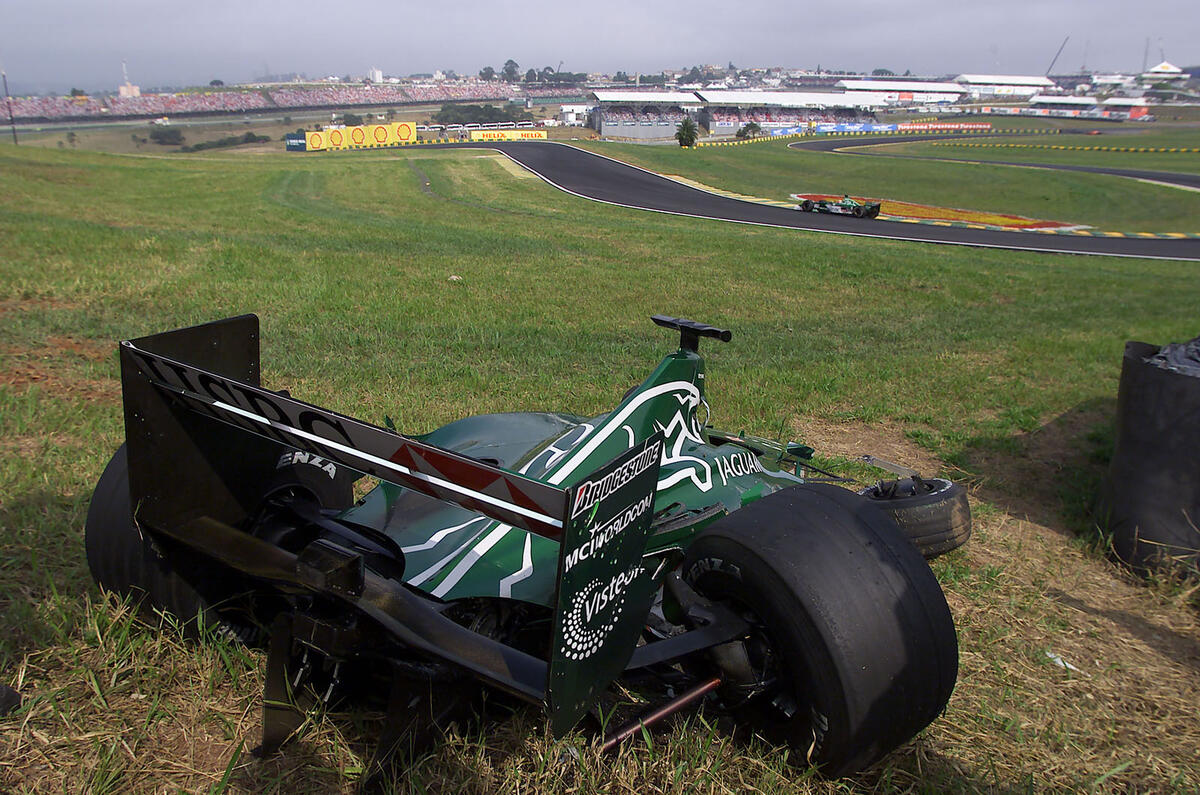 Jaguar Racing just couldn't stay out of the Fleet Street headlines. Autocar was an unwitting participant when one of the team's racers, Antonio Pizzonia, stuffed an S-Type R road car in a big way at the Barcelona circuit – with Steve Sutcliffe along for the ride in the passenger seat.
Now, however, Jaguar is being linked with a return to single-seater racing via the electric Formula E series, according to a story first reported by Sky News.
Actually, despite the harrowing experiences of Formula 1, this is a tremendously smart move. Jaguar Land Rover has already laid out what a significant role electric vehicles will play in the long-term future of its model line-up, and competing in Formula E would provide it with a 'skunkworks' in which to develop technology and knowledge that could feed back into future road cars.