As Lewis Hamilton offered Charles Leclerc words of genuine consolation after the Bahrain Grand Prix, he might well have seen something of his younger self in the 21-year-old. 
Lewis was a year older back in 2007 when he burst into Formula 1 in a competitive McLaren that instantly made him a title contender. It had been decades since a rookie made such an impact. In contrast, Leclerc is in his second season, but his first in a winning car – and a Ferrari, no less. And much like Hamilton 12 years ago, his performance has shot him directly into that rarefied status as an immediate – and very real – title threat. We thought he was good and Bahrain confirmed it, because Leclerc had that race nailed – until a loss of power handed it to a humbled Hamilton.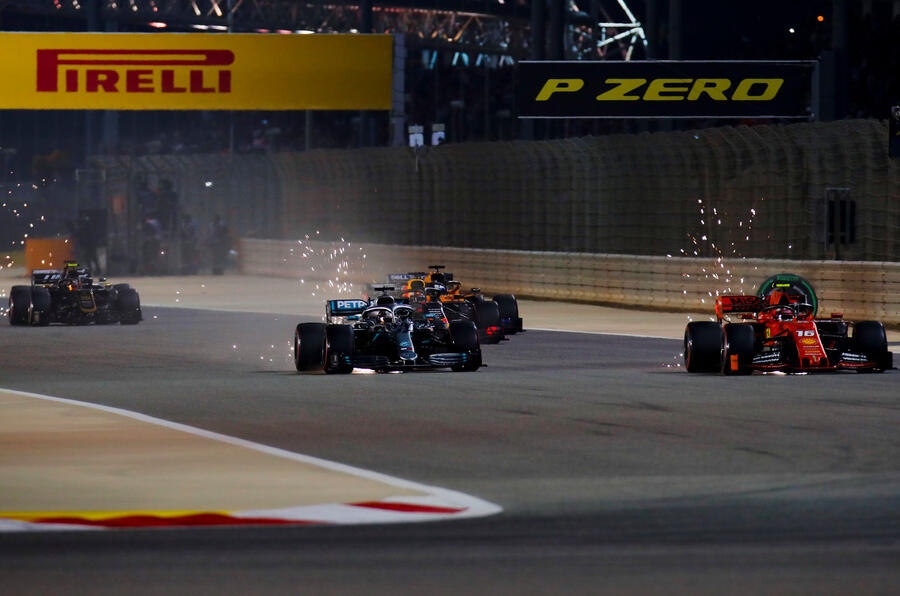 But this weekend in Shanghai the pain of that loss will dissipate into memory if Leclerc scores his first grand prix win, as well he might. Strange as it feels to write of one so fresh, the Monegasque is surely the favourite as F1 heads to China, to a circuit that should play to Ferrari's power advantage hidden by the red herring of Melbourne, but all too obvious to a shaken Mercedes in Bahrain. 
Leclerc's quality and some great racing all the way down the field were a shot in the arm for F1, not least for Liberty Media. The promoter is banking on new aero rules shaking up F1 this year by making the cars easier to race. It's early days, but after a typical procession in Australia, the signs were promising in Bahrain. Shanghai and its 1.2km-long back straight should give us more indication how effective those changes have been.