Illness and burnt feet. Those were the abiding memories of Le Mans 1959 for Roy Salvadori. Sixty years on, his victory with Carroll Shelby remains Aston Martin's greatest sporting triumph and will be central to marque celebrations at Goodwood's Festival of Speed this weekend. His pain and discomfort were worth it.
Le Mans was an obsession for Aston patron David Brown during the 1950s. The team, run by the distinguished John Wyer of future Gulf Oils Ford GT40 and Porsche 917 fame, enjoyed success elsewhere, most notably at the Nürburgring 1000km – but in the Big One, Aston always fell short. The last Le Mans of the decade marked a final chance for the elegant DBR1 to make unforgettable history.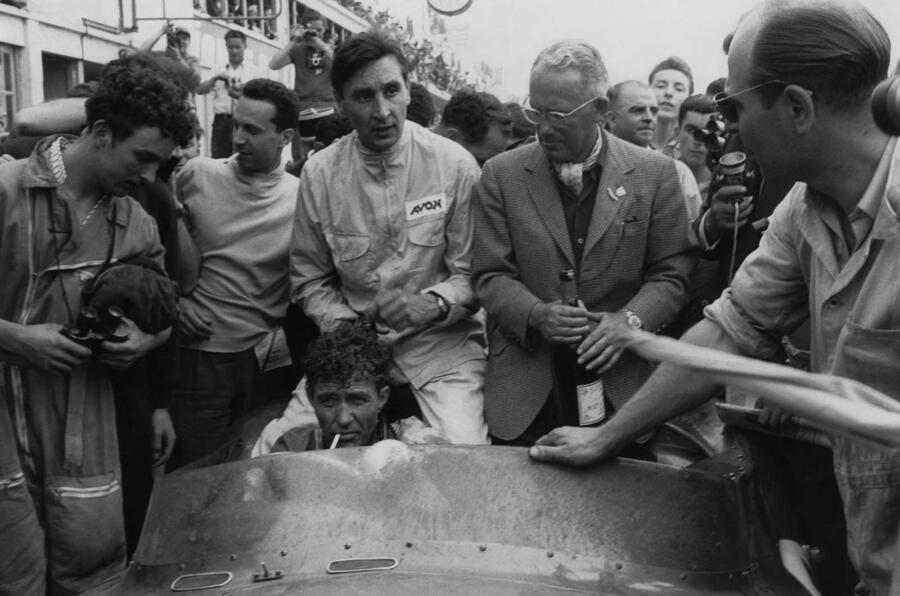 Already into its fourth season, it required mods to stand any chance against the faster Ferrari 250 Testa Rossas. For Salvadori, the most notable was a rerouting of the exhausts. The pipes would burn his feet.
"I used to wear boxing boots and I've still got the scars now," Salvadori, who died in 2012, once told me. "Really, those boots weren't up to the job. It was very painful throughout the race, but you just had to get used to it. You had to cope."
It wasn't a problem for Shelby – "I was wearing asbestos driving shoes," he said – but he had his own problems: a stomach bug. "I just drank Coca-Cola all through the race." The legendary Texan, who also died in 2012, was a little grouchy the one time I spoke to him, but he did admit the win was the "highlight" of his driving career, which was later cut short by a diagnosis of angina.