It's not often you get two huge stories out of one grand prix weekend, but last weekend's Spanish Grand Prix is likely to be remembered as a pivotal moment in this mammoth 21-race season.
By now, it probably won't have escaped your notice that Max Verstappen is Formula 1's youngest winner at 18 years and 227 days. He broke the record of Sebastian Vettel, the four-time world champion who once sat in the Red Bull seat that Verstappen now occupies.
The deputy editor of our sister magazine Autosport, Marcus Simmons, has long been an advocate of Verstappen, having reported on his first season in car racing. He in particular noted the Dutch teenager's coolness and pace. Simmons said on Facebook yesterday: "I told you so." I'll give him that one.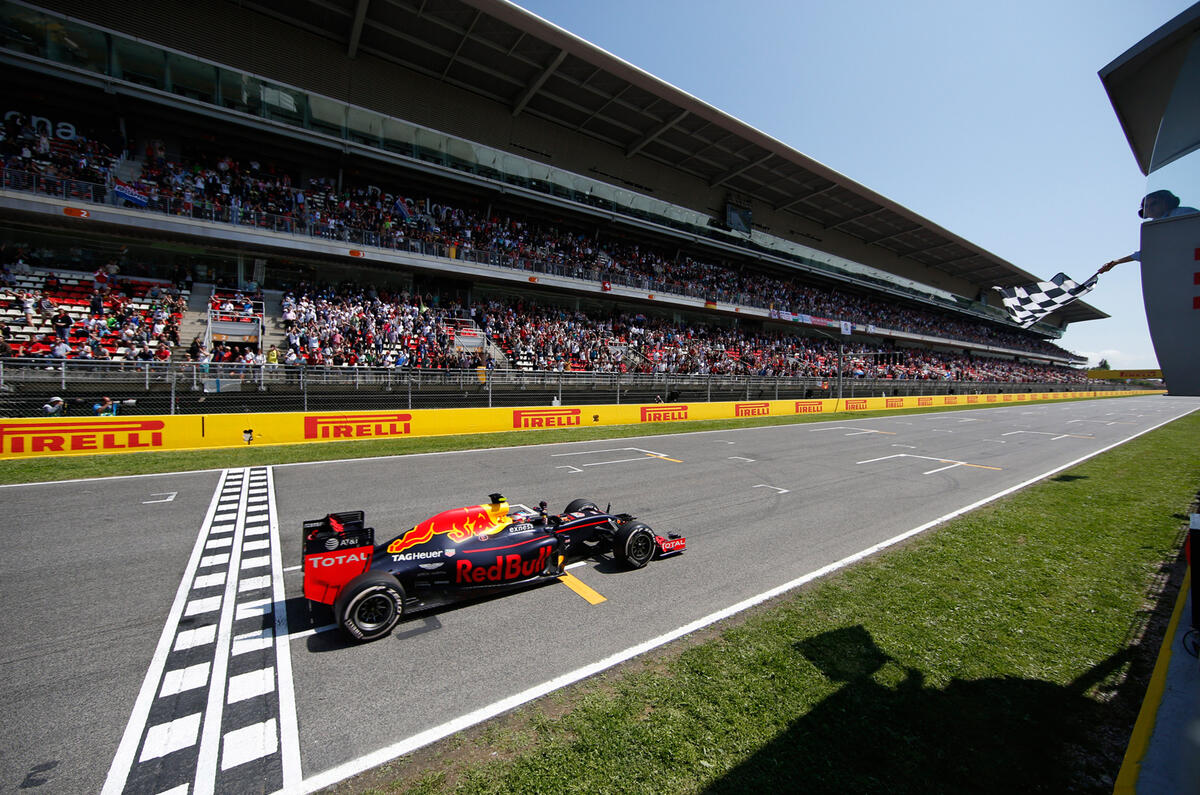 Verstappen's calmness under pressure was tested on Sunday as he made a set of medium Pirellis run to the edge of their life over 32 laps, while soaking up the intense pursuit of former world champion Kimi Räikkönen, whose Ferrari was in DRS range of the Red Bull for much of the last 10 laps.
Afterwards, the Netherlands' first GP winner ventured that he wasn't nervous at any point, but that he did have to contain his excitement as he managed degrading tyres and keeping Räikkönen at bay.
Red Bull's driver shuffle shows there's no room for sentiment in F1
"On the last lap I got a bit of cramp. I was getting very excited. I couldn't believe it. I was looking up to the big boards, I saw my name, first, with 10 laps to go. Okay, I was already first before, but then I started to watch the board. I was just thinking to myself, 'Don't look at it any more and focus on the tyres and bring it home'," said Verstappen.
It's not just that Verstappen is 18, but that at no point has he looked like he doesn't belong at the grown-up end of the grid. His performances throughout his tenure at Toro Rosso suggested he was the real deal and once in a Red Bull he was immediately at home.
It took a monumental lap from team-mate Daniel Ricciardo (no slouch) to push Verstappen down to fourth on the grid in qualifying. But perhaps the most remarkable aspect of it all is that four years ago he was racing karts. He did one year in Formula 3, where he won 11 races, and has made 24 grand prix starts so far. This feels like the beginning of an amazing story.
Title favourites crash out
That said, it would probably have been a different tale if the two Mercedes had not crashed into one another on the first lap of the race.
And on any other Sunday, the winner would have been almost an irrelevant side-note to a drama this big. The accident between Nico Rosberg and Lewis Hamilton that eliminated both from the race was cataclysmic, both in terms of cementing their entrenched positions within the Mercedes team and from a championship perspective. Has there been a more controversial incident between team-mates since Alain Prost and Ayrton Senna crashed at Suzuka in 1989? Back then there was a title on the line, the FIA got involved and punished Senna, and McLaren team principal Ron Dennis sided with the Brazilian - who lost the title to Prost.
On this occasion, Mercedes handled the situation skilfully. Too much energy and focus could be lost on a scandal like this at a pivotal point of the season where momentum is everything. The best thing, if it's possible, is to shut it all down quickly and move on.
Pat Symonds on the future of Formula 1
What happened? Hamilton began the race from pole position, following an exemplary qualifying performance to beat Rosberg. Both W06 Hybrids made strong starts and the German tucked in behind the world champion into Turn 1, using the tow to snap to the outside and pull off an audacious pass on Hamilton for the lead. When was the last time you saw Hamilton get done on the outside?
But then Rosberg's engine began to de-rate, meaning that it had run dry of hybrid power and was harvesting more, rendering the German momentarily 170bhp down on his team-mate. This is signalled to other drivers by a flashing red light under the rear wing and Hamilton duly saw this.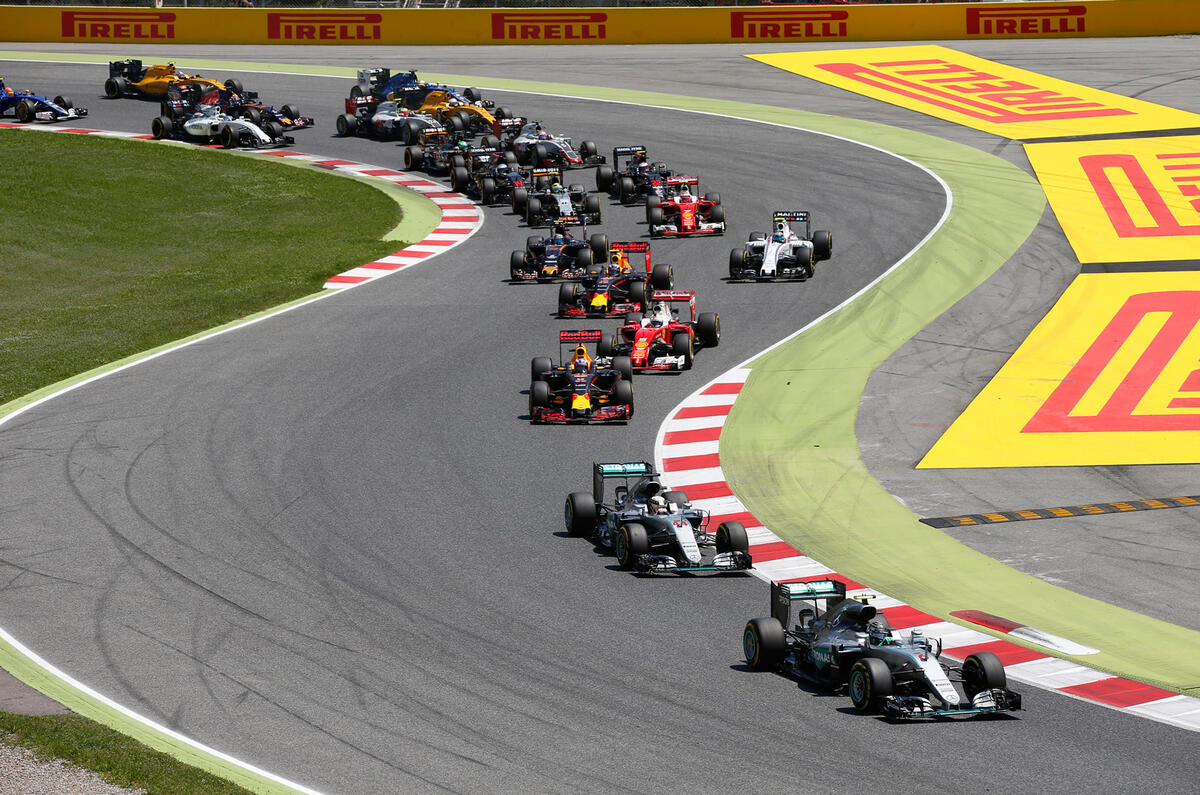 Coming off Turn 3 and aware that at Barcelona, where it is difficult to pass, this might be his best chance to regain the lead, Hamilton acted swiftly by moving to the right. Rosberg, now having found the right mode for his engine mapping, moved to counter aggressively. Hamilton got a wing's length inside but Rosberg closed the gap, and the Englishman went grass-side, where there is no braking retardation. He spun, collected Rosberg and they both went into the gravel.
Twitter clicked into gear.
There were strong views on both sides, but this was no clear-cut case. The incident was referred to the stewards of the meeting. Mercedes non-executive chairman and three-time world champion Niki Lauda quickly blamed Hamilton: "It was a miscalculation in Lewis's head; I blame him more than Nico. Lewis was too aggressive to pass him and why should Nico give him room? He was in the lead."
Team boss Toto Wolff was more measured, blaming both. "It's not 100% pro one and zero for the other, which is why I wouldn't want to attribute any blame. We knew at a certain stage this could happen and here we are."
Mercedes avoided any potentially scandalous response from the drivers by waiting for the stewards' decision (which deemed it a racing accident) before putting them in front of the press. Both maintained their dignity and apologised to the team, but it seemed to me that Hamilton had moved on from it more than Rosberg.
Who was at fault?
I agree with the stewards. I like Rosberg. He's open with the press, intelligent and faster than he is given credit for. His execution of his 2016 campaign has been outstanding up to this point. But he has pulled aggressive defensive moves like this before, and from a racing perspective I'm not a fan. Indeed, the rules state if that a significant portion of the attacking car is alongside, then a car's width of track must be left. Where do you draw the line on that?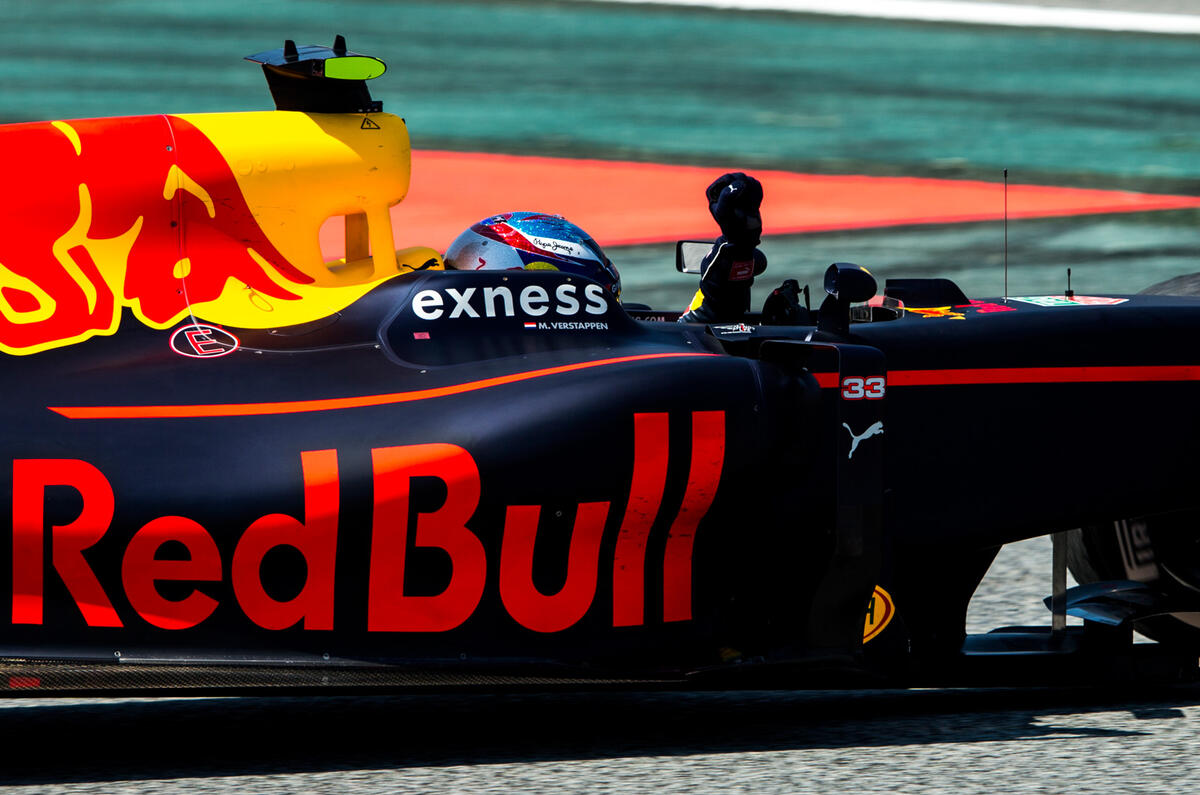 But as long as the FIA is not preventing drivers from doing this, Rosberg is free to avail himself of the tactic, although for me this particular manoeuvre, used ever more freely among several drivers, shows low respect for other track users.
That said, Hamilton's move was not risk-free. Yes, he had vast pace over Rosberg at that point, but did he really think the German was going to stop coming over? The gap was always going to close and he could also have backed out of the move or dummied to the left.
You might reasonably argue that is not a racer's initiative, however. And as Hamilton himself pointed out, the truth of the matter is that both reacted on instinct, in less than a second, at 170mph. We've all had a lot more time to study the rights and wrongs.
One aspect worth considering is the speed differential between a car utilising hybrid boost and one harvesting energy. It may be reasonably argued that Hamilton's closing speed was such that his decision-making was not flawed but there simply wasn't enough time to do anything other than react instinctively.
It's not fully clear whether Rosberg's incorrect engine mode was down to the driver, but it's clear that he was not travelling at his car's ultimate potential and the driver can change these settings within the cockpit, as he did. Rosberg was legally within his right to defend, but should the FIA be considering whether drivers be allowed to block when their cars are harvesting and the closing speeds are significantly increased? Or are those warning lights enough?
Either way, the fact remains that Mercedes lost 43 points because once again its drivers were not prepared to give each other a millimetre. They've been racing an intra-team world championship for more than two years now, and it is to Mercedes' enormous credit that it has not implemented any kind of team orders. Imagine how dull yesterday would have been if one or the other had been instructed to follow suit? And in spite of it all, the rebel in me also admires their unwillingness to give quarter in spite of explicit instructions not to take each other out. If you were in any doubt, this is a real fight.
That Mercedes has confirmed it will not interfere on track even after this is also commendable, and it will make Monaco - traditionally a Rosberg hunting ground - fascinating. Hamilton, 39 points behind Rosberg in the points race, must stem the tide - and soon. This process must begin on the streets of the Principality. And if you think overtaking is tough in Barcelona…