Tell your mates you're off to a Hebridean island for a week and they might think it's a slightly off-the-wall holiday destination. When they learn it's to go rallying, confusion sets in. But that's exactly what I'm doing this month; and I can't wait.
Welsh forests are what come to mind for many when they think of British rallying and while our experience mixing it with the world's best in 2015 at Wales Rally GB was the stuff that dreams are made of and something we'll never forget, Mull is something completely different.
'We' is me, the noisy one in the left-hand seat, and my friend James Newbould who seems to know the right order to press the pedals and how to twirl the steering wheel, while keeping a smile on his face as he receives an ear-bashing from me.
Our steed is a 54-plate Vauxhall Corsa. Under the bonnet is a standard SRi 1.8 engine, mated to a Quaife straight-cut five-speed manual gearbox. An ATB limited-slip diff aids traction and AVO's single adjustable suspension is fitted. There's also the expected safety gear: a roll cage, bucket seats, five-point harnesses and a Lifeline fire extinguisher. This is grassroots motorsport and proof that almost any daily driver can become a rally car.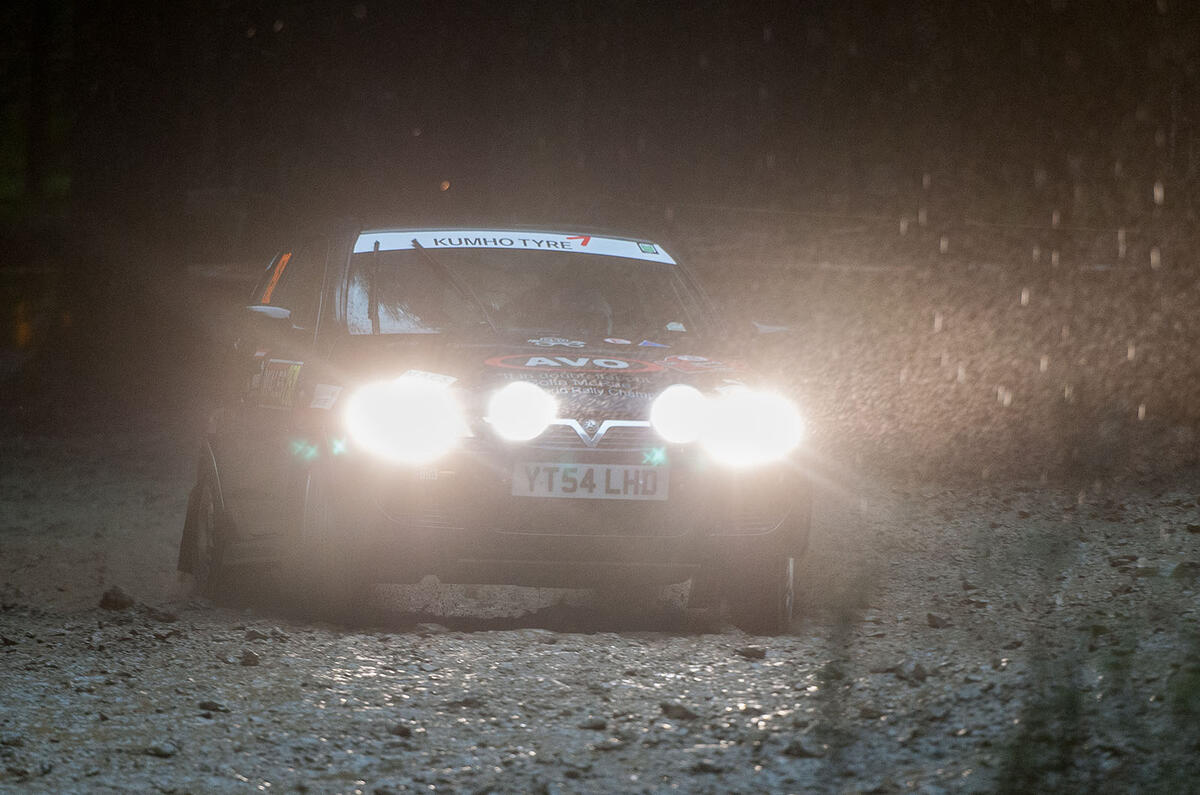 That's the car, but why the Mull Rally? To most people this remote, 338 square mile island off the west coast of Scotland is a peaceful place of rugged beauty. But since the first Mull Rally in 1969, this has grown to become a much-loved spectacle and, for many, an annual pilgrimage. It's also one of the very few rallies on closed public roads in the UK.
Spectators can enjoy watching everything from historic cars to WRC machinery – and even Vauxhall Corsas! – tackle three legs of intense rallying, mostly under the cover of darkness. It is this irresistible combination that meant that in just 12 hours, 177 entries had been received for the 47th running of this event.