Tell your mates you're off to a Hebridean island for a week and they might think it's a slightly off-the-wall holiday destination. When they learn it's to go rallying, confusion sets in. But that's exactly what I'm doing this month; and I can't wait. 
Welsh forests are what come to mind for many when they think of British rallying and while our experience mixing it with the world's best in 2015 at Wales Rally GB was the stuff that dreams are made of and something we'll never forget, Mull is something completely different.
'We' is me, the noisy one in the left-hand seat, and my friend James Newbould who seems to know the right order to press the pedals and how to twirl the steering wheel, while keeping a smile on his face as he receives an ear-bashing from me.
Our steed is a 54-plate Vauxhall Corsa. Under the bonnet is a standard SRi 1.8 engine, mated to a Quaife straight-cut five-speed manual gearbox. An ATB limited-slip diff aids traction and AVO's single adjustable suspension is fitted. There's also the expected safety gear: a roll cage, bucket seats, five-point harnesses and a Lifeline fire extinguisher. This is grassroots motorsport and proof that almost any daily driver can become a rally car.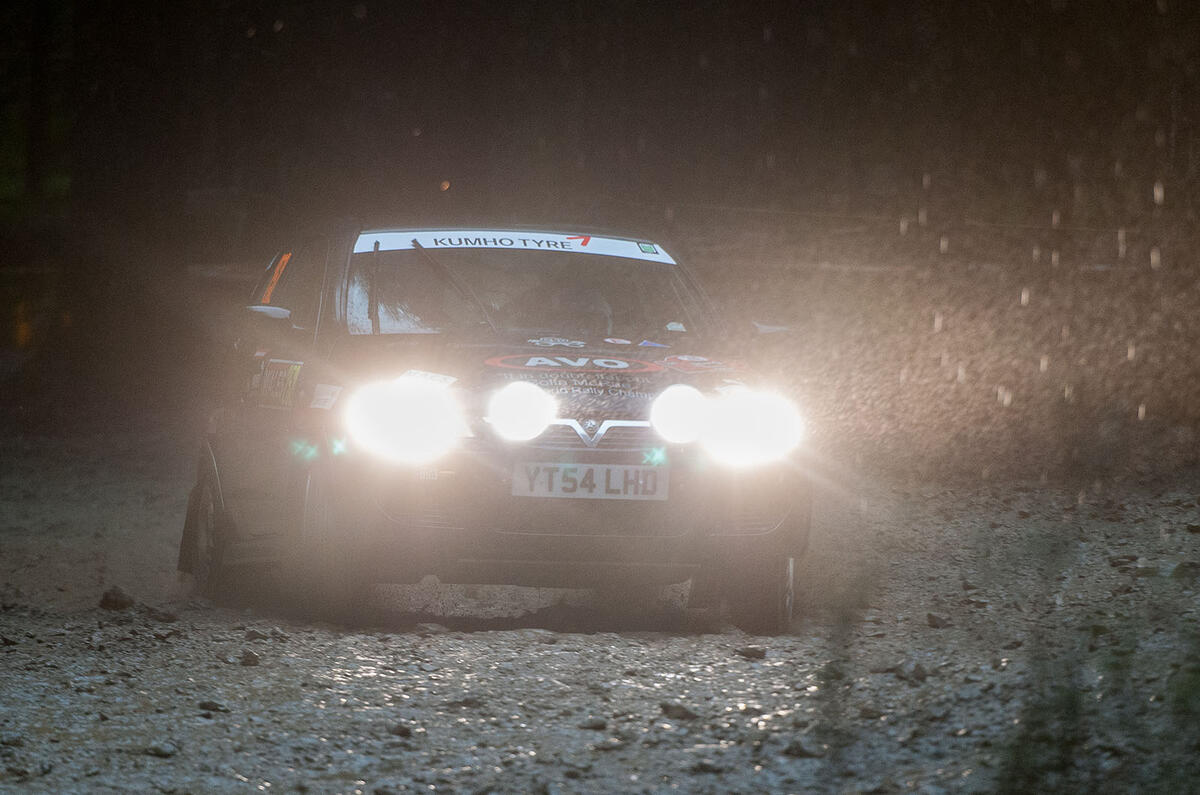 That's the car, but why the Mull Rally? To most people this remote, 338 square mile island off the west coast of Scotland is a peaceful place of rugged beauty. But since the first Mull Rally in 1969, this has grown to become a much-loved spectacle and, for many, an annual pilgrimage. It's also one of the very few rallies on closed public roads in the UK.
Spectators can enjoy watching everything from historic cars to WRC machinery – and even Vauxhall Corsas! – tackle three legs of intense rallying, mostly under the cover of darkness. It is this irresistible combination that meant that in just 12 hours, 177 entries had been received for the 47th running of this event.
Since our Wales Rally GB adventure we've taken the Corsa out on one rally, Dukeries Motor Club's Flying Fortress Stages in June. A single venue stage rally at a former World War Two American air force base, it was a great chance to blow away the cobwebs and get in some miles on (mainly) concrete surfaces, ahead of the tarmac of Mull.
Despite being gravel tyres, the Kumho R800 175/65 R14s we ran in Wales held up well to the punishment of such a rough and abrasive surface. But it was on this event that we discovered that the rear brake lines had been crushed on WRGB, as only the front brakes were working and therefore became rather hot.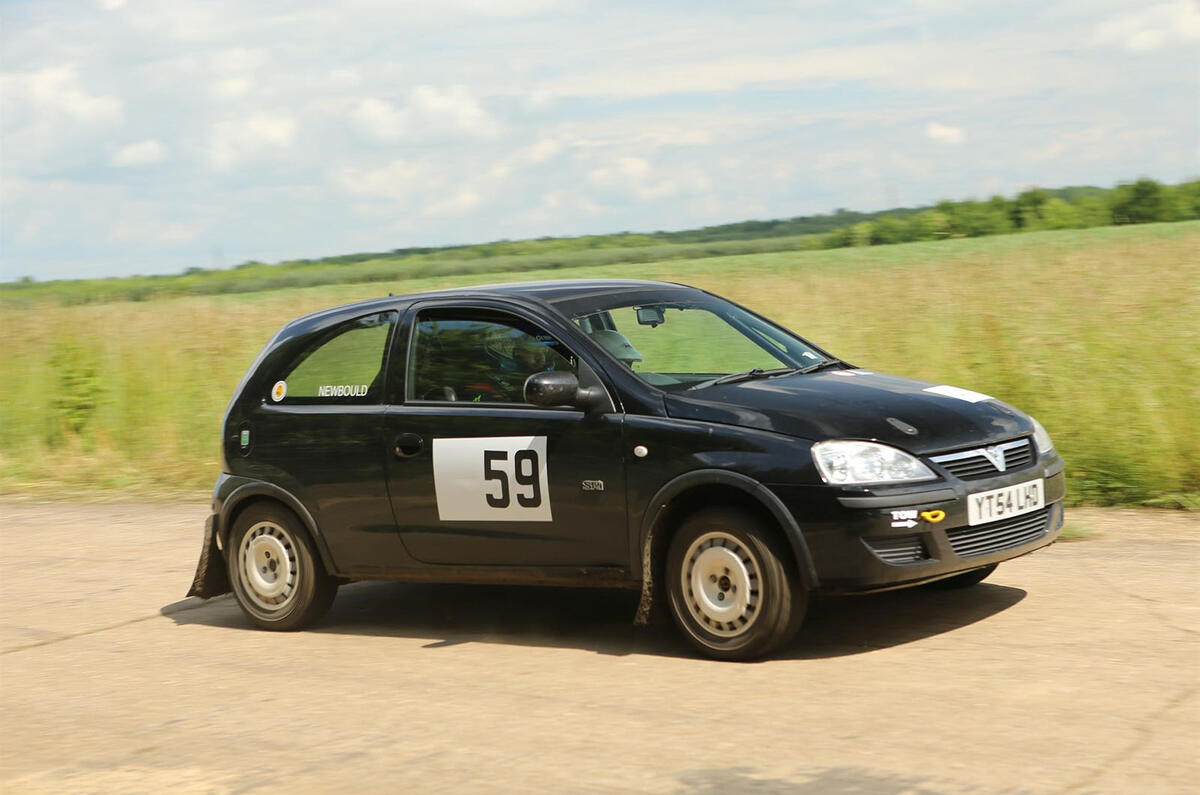 Which takes me onto the real hard work that has been going on behind closed doors by James and his father Derek, preparing the Corsa for its next challenge, starting by replacing the rear brake lines.
Repairing the damage done on our final stage off on Wales Rally GB meant we needed a new bonnet, front bumper, headlight, headlight panel, spotlight brackets and bumper iron.
There was also the not inconsiderable matter of needing to bring the underside of the Corsa back up to scratch, after the pummelling it received in the Welsh forests.
Because James is a nice chap and I'm short, he's now fitted a footrest on my side of the car, which I definitely felt the benefit of on the Flying Fortress Stages.
We will be more than welcome for ample illumination on Mull's tight and twisting roads after dark, so we've got a new WOSP alternator to give our lights more oomph.
As on Wales Rally GB, we are delighted to be supported on the 2016 Mull Rally by Kumho Tyres. This time we've got some Ecsta C03 180/580R15 K51s and some Ecsta TW02 180/580R15 K22s for if/when it gets wet. These have been fitted to some lovely new Revolution wheels in preparation for our trip north. 
Thanks must also be given to the kind folk at Witter Towbars for sponsoring us. Other companies whose support we are very grateful to include Cartek, who supplied a new isolator, Autoglym, whose products are keeping the Corsa looking its best, and Competition Supplies.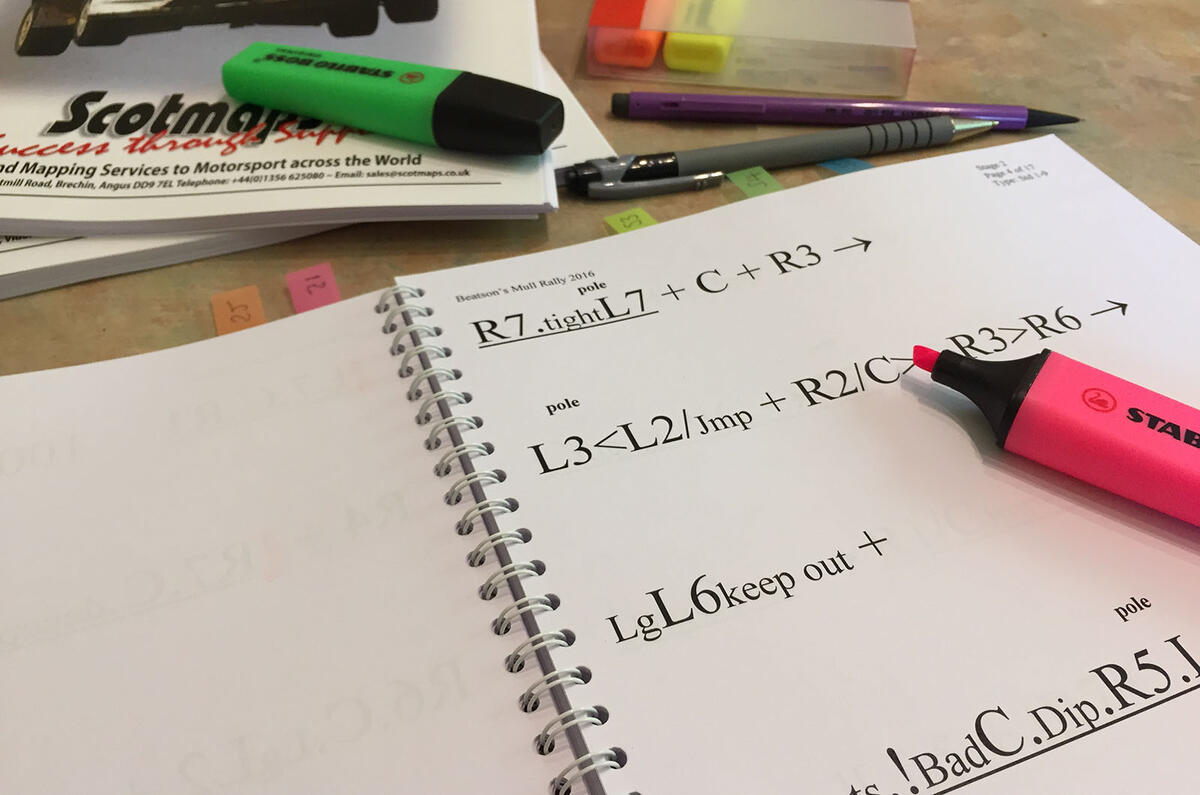 All of which leaves the not-so-small matter of the pacenotes. Three thick, spiral-bound books are awaiting my attention. I've already had the 'how-on-Earth-will-I-turn-these-into-something-meaningful?!' flick-through, now to work through them, prep them and make sure we are ready for our recce.
You can follow our adventures on Twitter (signal-permitting!) and the Mull Rally website – we're car 122. And Autocar's very own Matt Burt is also trekking up to the island, so I'm sure you can rely on him for updates. See you on the other side!
Lizzie Pope