Which Williams Formula 1 car is your favourite? Granted, it has been a while since there has been a good one – but the back catalogue of this special team, which this month mourns the loss of its blessed founder Sir Frank Williams, is rich with grand prix gold.
Some of you might choose a Nigel Mansell car: perhaps the FW11 from 1986-1987 or his title-winning wonder of 1992, the FW14B. How about Damon Hill's FW18 from 1996? Or Juan Pablo Montoya's sharp-edged 2001 FW23, powered by BMW's monster of a V10? Keke Rosberg remains a cult hero, in the Cosworth DFV-propelled FW08 or with ferocious Honda turbo-boost in the FW10, the car in which the moustachioed Finn lapped the old Silverstone at 160mph on a banzai qualifier in 1985. Reel them off and images come thick and fast.
But for me, first thoughts tend to fly way back to the early years, when Frank and the kindred spirit he had discovered in Patrick Head first made their mark. The pair forged Williams Grand Prix Engineering in their own no-nonsense image in 1977: Frank found a new source of money from the Middle East in the form of the Saudia airline and Head laid the foundations of all that was to come with the neat little FW06 – then blew the F1 doors off with what remains, for me, the ultimate Williams: the FW07.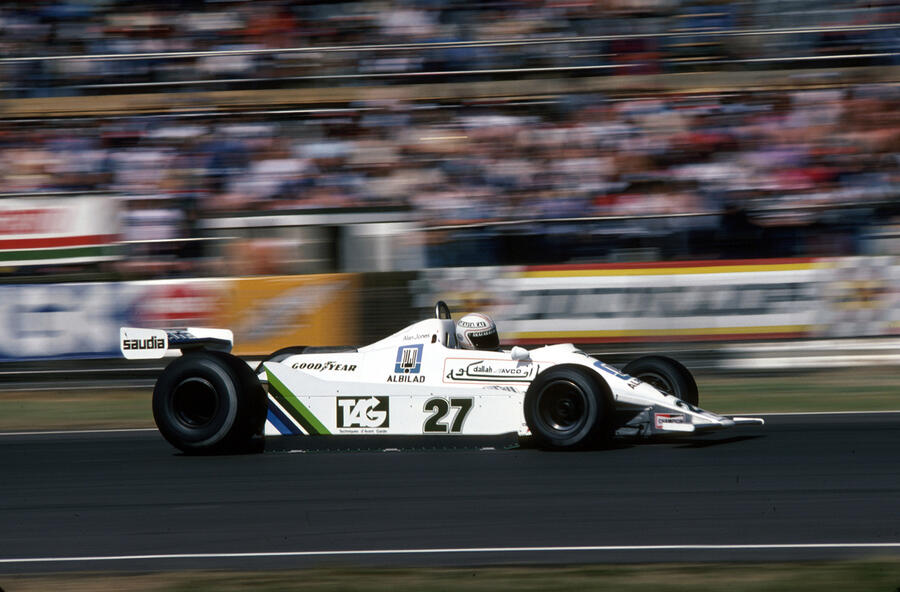 The first winner
Why the FW07? It was the first Williams winner, for a start, beginning a line of victors that would rack up nine constructors' titles, seven more for the team's drivers and 114 grand prix wins. But more than that, it represents the perfect expression of the Frank and Patrick double-act at its most effective. And in Alan Jones, the team found a muse in the cockpit that every driver who followed had to live up to. Not many did. In fact, in the straight-talking, tough Australian, Williams found its ideal F1 driver at the first time of asking. Hell, he even looked like Head! They could have been brothers.