Six races to go, six points between them. The battle for the 2021 world championship is delicately poised as Formula 1 heads this week to the Lone Star State for the United States Grand Prix in Austin.
Max Verstappen has the edge over Lewis Hamilton, at least in terms of points on the board. But in the previous three races (at Monza, Sochi and Istanbul Park), Mercedes-AMG appears to have clawed back a slight performance advantage over Red Bull-Honda, against the grain of form from the first half of the season. It's fantastically close.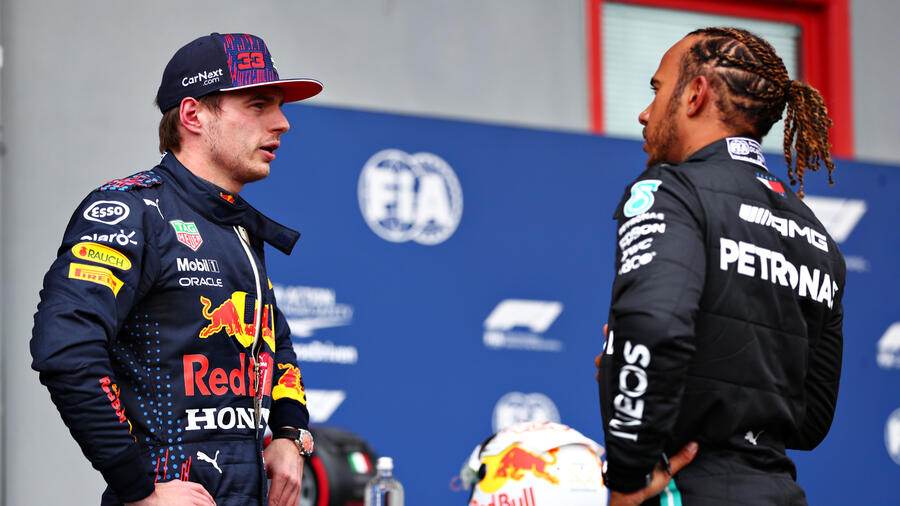 In Russia, Verstappen started from the back as Red Bull sacrificed the race to intentionally break the Dutchman's season limits on powertrain components, giving it greater odds on reliability for the autumn run-in. Verstappen still finished second to Hamilton, in a perfect example of damage limitation. In Turkey, it was Hamilton's turn to take a penalty, on this occasion 10 grid places because Mercedes chose only to take an extra engine rather than all the ancillaries. The damage limitation wasn't quite so effective in persistently damp conditions.
So was Mercedes right in pitting Hamilton for that fresh set of Pirelli intermediates, or should it have allowed him to stick it out on the tyres he started on, as he wished? Had Hamilton over-ruled the pitwall and stayed out, would he have held on to third, slipped lower than the fifth he eventually took – or suffered a catastrophic tyre failure that might effectively have cost him an eighth world title?