The motor industry has in the past been accused of being slow to progress, particularly in terms of gender equality.
Motor show stand girls are a prime example of this. There are very few other industries where human beings are used quite so flagrantly as furniture for a new product.
Imagine if Apple, upon the advent of the iPhone 7, had brought out its new model in the exquisitely manicured hands of a buxom, tight-dress-clad 'stand girl'.
At the Paris motor show, the most recent large automotive event, girls were still employed to draw eyes to the show stands of multiple manufacturers. But does it still need to happen?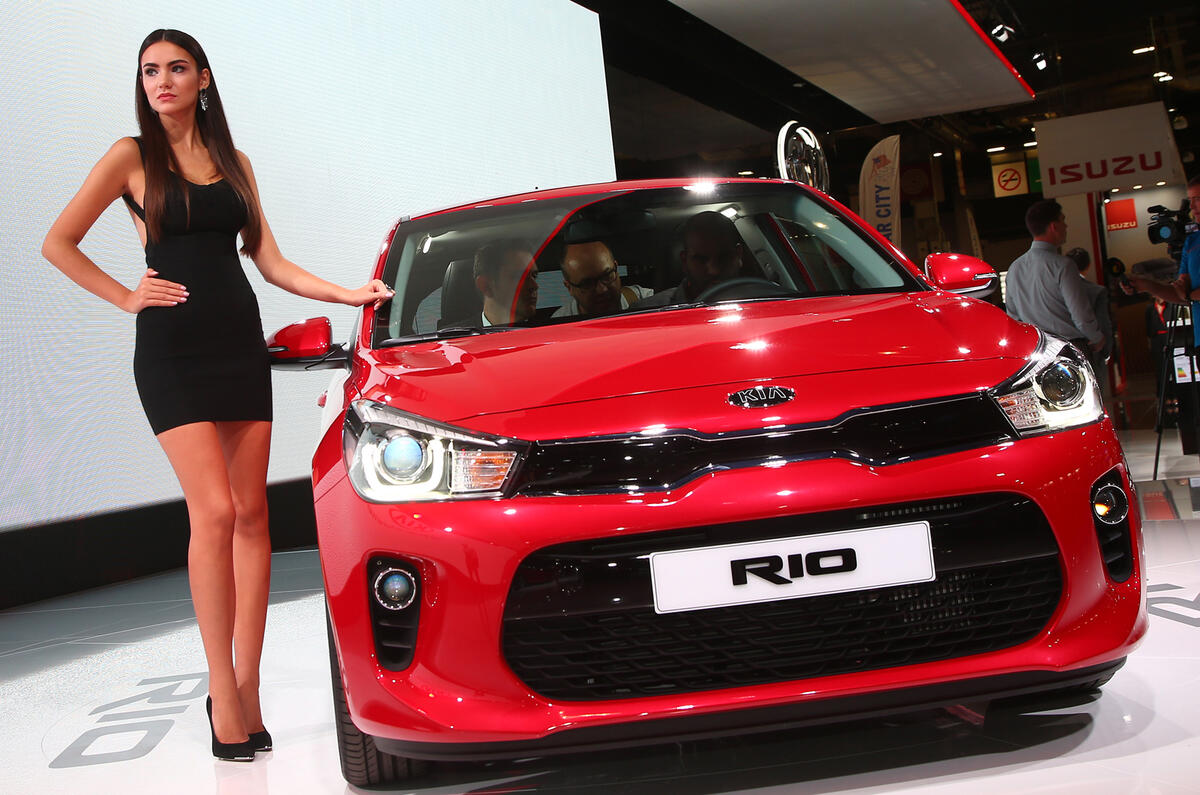 With such important and eye-catching cars on display, do manufacturers still need to use show girls to draw people in? No journalist worth their press accreditation should give a hoot whether there's a pretty woman nearby when a company's important new car is rotating like a giant metal rotisserie on a turntable five feet to the left, with an interview-prepped executive lurking nearby.
Read our list of the top 100 women in the global car industry
It'd be unfair to say that the car industry hasn't made progress, though. Prominently at the 2015 Geneva show, Honda's stand, which featured important cars such as the NSX and Civic Type R, one woman and one man whipped the covers off their cars, both wearing impossibly tight Lycra outfits. More recently, Hyundai's RN30 – one of the most eye-catching cars of the show - was furnished with a male model stood by the car, in a matching race suit. Progress?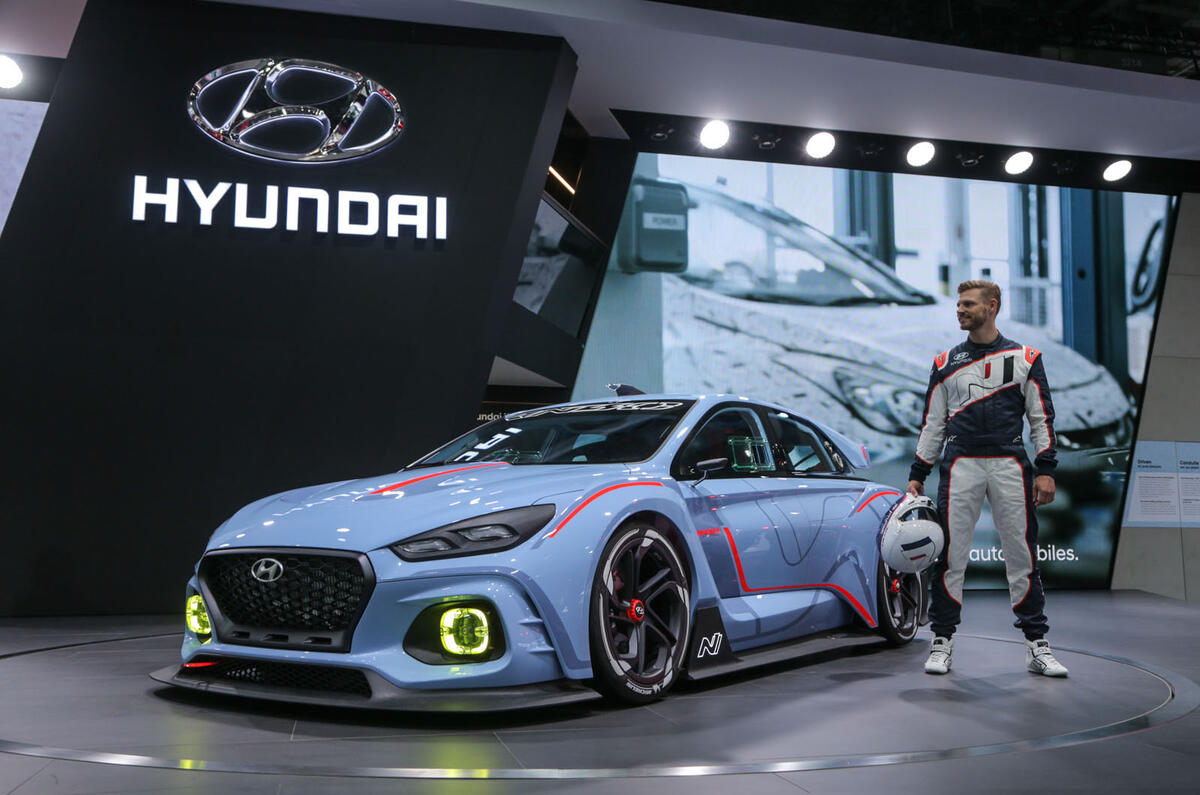 Maybe, but also maybe not. The shift from using women as motor show stand furniture to using both men and women as stand furniture is progress of a sort, but there are sub-arguments about the presentation of each which are too numerous to go into. With his matching car, helmet and suit, the RN30's 'show guy' was more of a role model figure or walking lifestyle billboard than the objects of desire that his female counterparts at other stands were portrayed as, for one.
Perhaps the idea of using beautiful people, either women or men, as a whole is outdated. Sure, it's now everyone being objectified in this way, and yes, maybe some of the dresses are longer and there's a lot less flesh on show, but people are people, not furniture, while the cars are cars at a car show, and automotive journalists are vessels of car-related information.
Don't think of it as taking jobs away from hard-working models, instead see it as moving them away from cars, providing more visibility for the female designers, engineers and others who helped produce the cars, and celebrating the work they - and their male colleagues - continue to do.
Let's either leave all of the models at the agency, or dress them all in race suits.
So what's your opinion? Let us know below what benefits - if any - you think the show stand girls bring to motor shows.