I think Mercedes-AMG might have a problem with its new C63 coupé.
It's not that there appears to be much wrong with it. In fact, in matt black paint on the stand at the New York motor show, it never looked less than utterly gorgeous. And we know enough about its 4.0-litre twin-turbo V8 to believe it's unlikely to be spoiled much by being linked to a gearbox with nine rather than seven speeds or, in the 476bhp C63, by having the same electronically controlled limited-slip differential already available in the 503bhp C63 S.
No, while I think it will cause AMG a problem, I don't think it will be for the C-Class. I think it might just make things a little tricky for the GT.
I don't mean either the GT R or GT C versions of AMG's two-seat supercar, because they have power, performance and, in the latter, a focus that takes it far beyond the ambit of the C-Class coupé. But for the GT and GT S models? Well, let's take a look.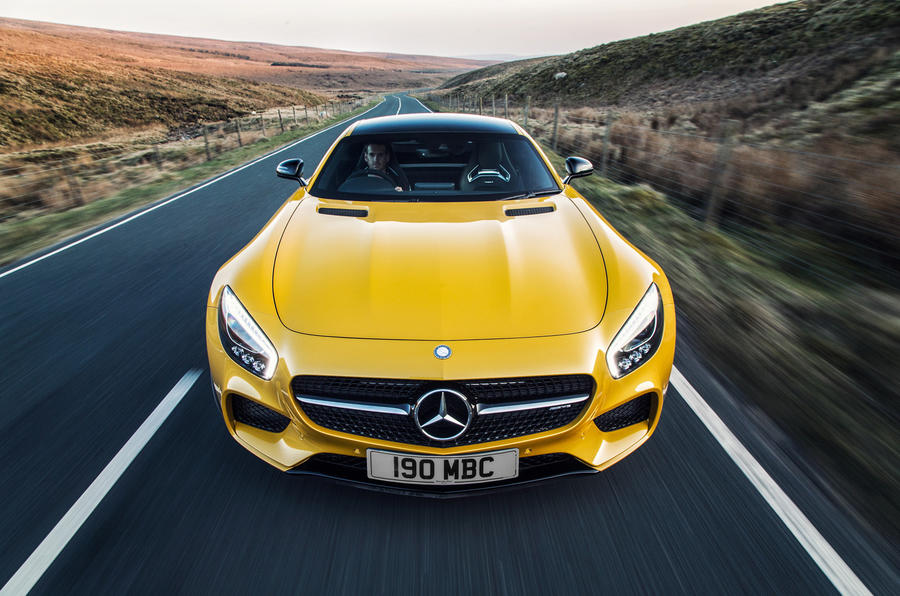 The GT has the same power as the C63, the GTS just 12bhp more than the C63 S. In straight-line terms, the differences between them are measurable either in the odd tenth of a second or not at all. Yet the C63 will carry four people in reasonable comfort, the GT no more than two in any legal circumstances. The C63 is practical with a big boot and, unless Mercedes has completely ruined it, a compliant ride and a V8 that only sounds rude and rambunctious when you want it to. And, unlike the GT R, which is a fine-handling car at least in the dry, the less finely honed GT and GT S can keep you very busy indeed. By contrast, experience of the last C63 S revealed it to be an endlessly entertaining, relentlessly indulgent, old-fashioned muscle car.
But while even the existing C63 S costs just over £70,000, with its more lavishly specced replacement at around £75,000, you'll get just £40 change from £100,000 for the very cheapest GT you can buy.
Now I know you can't compare such cars directly because, statistics, practicality and dynamics aside, they appeal to different kinds of people for different reasons. But were you to ask me which I'd rather drive on a reasonably regular basis, I'd be surprised if, once I've sampled it, I wouldn't choose the C63 every time.
More content:
New York motor show 2018: Autocar's star cars
New Audi RS5 Sportback features 444bhp turbocharged V6