I've liked a lot of cars this year. The Land Rover Defender and new Fiat 500, for example, are both incredibly good at fulfilling their intended purposes.
My favourite car, though, is one that doesn't really have a purpose. It's the Ariel Nomad R.
The original Nomad was conceived as the Atom's "mucky brother", said Ariel, the Somerset niche car and bike maker. Where in an Atom you'd drive down a road and "turn left onto a trace track", in a Nomad you'd "turn right into a field".
But the Nomad R isn't like that. Instead, Ariel says it's "the closest we could make it to a Tarmac rally car". So it loses the torquey 2.4-litre Honda engine from the standard Nomad and gets a 2.0-litre unit from the old Civic Type R, supercharged to 335bhp.
It has a Sadev six-speed sequential gearbox with pneumatic shifts and whiney straight-cut gears. Some of the wading potential has been sacrificed and the Nomad R wears high-performance road tyres.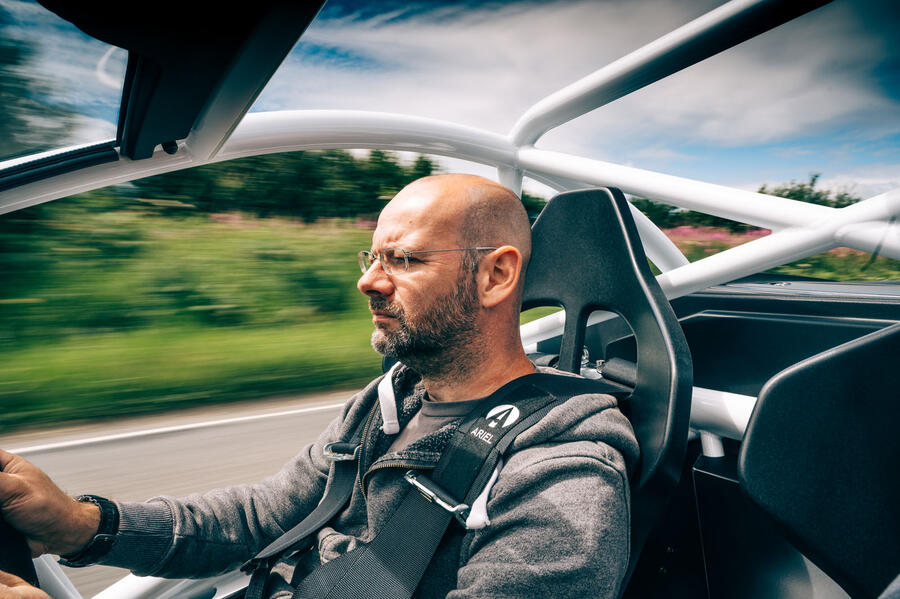 "It's my favourite Ariel because it's the most pointless one," says Henry Siebert-Saunders, the Nomad's development manager.
It took me a moment to get into it. The noise – of the engine intake, the gear noise, the supercharger shriek – come at you hard. It's an intense assault. Then I realised it's probably like riding a motorbike without wearing a helmet.