Many memorable things happened in 1990. Nelson Mandela walked free from prison; Berlin took a wrecking ball to its infamous wall; and meanwhile, some chaps in France and Britain began burrowing a tunnel under the sea. 
As a young 15-year old at the time, I was aware of all these momentous things. Yet I was preoccupied with other, more pressing matters, such as trying to fathom out why I needed hair on parts of my body other than my head; my burning, yet unrequited love for Kylie Minogue; and the promise of a truly momentous car: the Vauxhall Lotus Carlton. 
I've since got over the hair thing, Kylie is still an ever-present, yet unfulfilled fascination, and the Lotus Carlton? It's remained a hero car, or more accurately, an automotive deity ever since.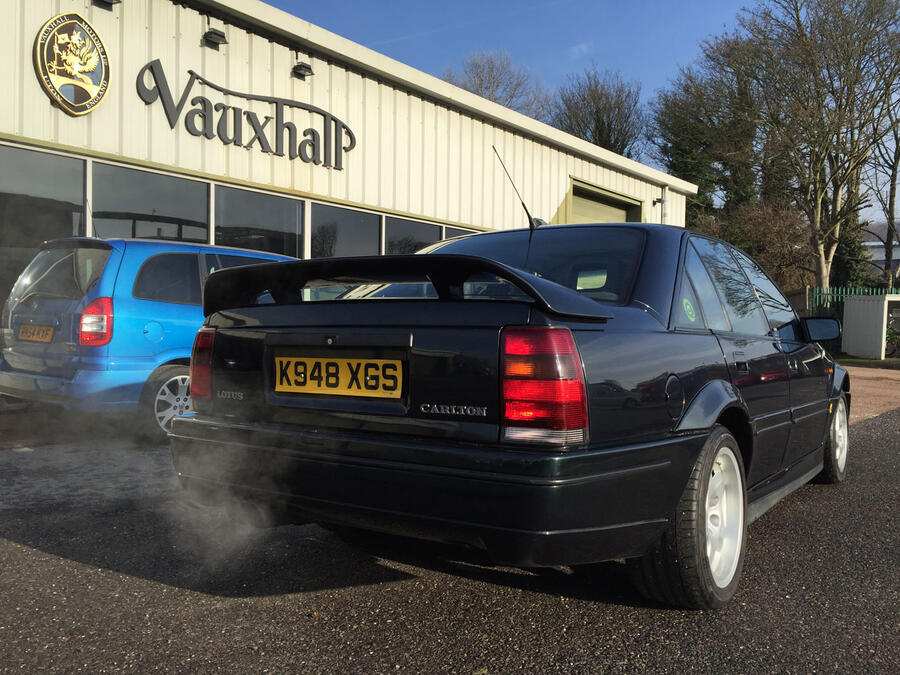 Finally, after 27 years, the chance came my way to drive one, and even though the Lotus Carlton's been written about many times before, I'd like to share with you my thoughts on meeting my hero. First, though, allow me to explain to those who perhaps don't know, and remind those that do, why it is such a momentous car.  
For me, it all started with a pre-launch headline in the Daily Mail, suggesting the Lotus Carlton shouldn't be allowed, and a subsequent campaign to have it banned - ah, you've gotta love'em. Still, it wasn't only the Mail chattering; it seemed the Association of Chief Police Officers agreed, arguing that it was 'an outrageous invitation to speed.' 
Far from invoking derision in my part-formed, mid-teen mind, this kind of talk created curiosity, which morphed into unbridled wonder. It became legendary when the Lotus Carlton arrived with Vauxhall having duly ignored all the controversy and left the top speed unchecked at nearly 180mph. 
I dribbled over the Autocar road test, where none other than Richard Noble tried to achieve this. Clearly then, it was so fast it needed a land speed record holder to drive it, but he only managed 163.6mph at Bruntingthorpe before running out of road. The rest of the performance figures were, well, astonishing.
Remember, this is not like today, when you can take your pick from an Audi RS6, a Mercedes-AMG E 63 or a BMW M5, all of which are equally stupefying. A saloon with 377bhp and 419lf ft of torque was genuinely mind-boggling back then, and the Lotus's closest spiritual rival was an E34 M5. Yet with merely 315bhp, it was instantly relegated to the Championship.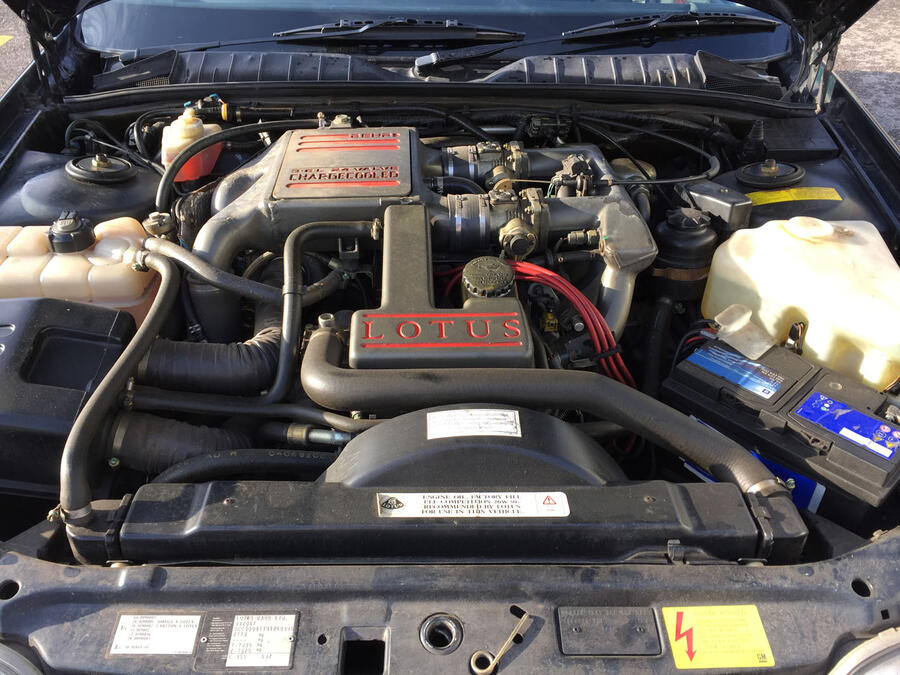 Of the Premier League rivals, only the new Lamborghini Diablo could accelerate quicker; but that couldn't take you, your missus, your trio of munchkins and their luggage on holiday to Bogna though, could it. Mr. L. Carlton could.
These are the simple facts: 0-60 in 5.1sec. Fast, sure, but because the Carlton's sloppy clutch and traction limitations meant its 0-30mph was pretty average, this time didn't really reveal its true majesty. No, you had to look at the 0-100mph time to discover where its true power lay: 11.1sec. 
Boom. That was faster than a Ferrari Testarossa and a Porsche 928 GT, and what of real-world flexibility? Well, it would hoon from 30-70mph in 3.8sec. Let's throw some context in now and point out that's 0.4sec quicker than a 911 Turbo of similar vintage could manage, and a tenth quicker than a Lamborghini Countach. 
So here was a simple Vauxhall, with four doors and a big boot, that could genuinely slay supercars. I hope now you can see the magnificence of the beast, and why it is so special? I should also mention that it took nigh on ten years for a saloon car to appear with even more power and speed – the wonderful 394bhp E39 BMW M5, itself another of the all-time greats.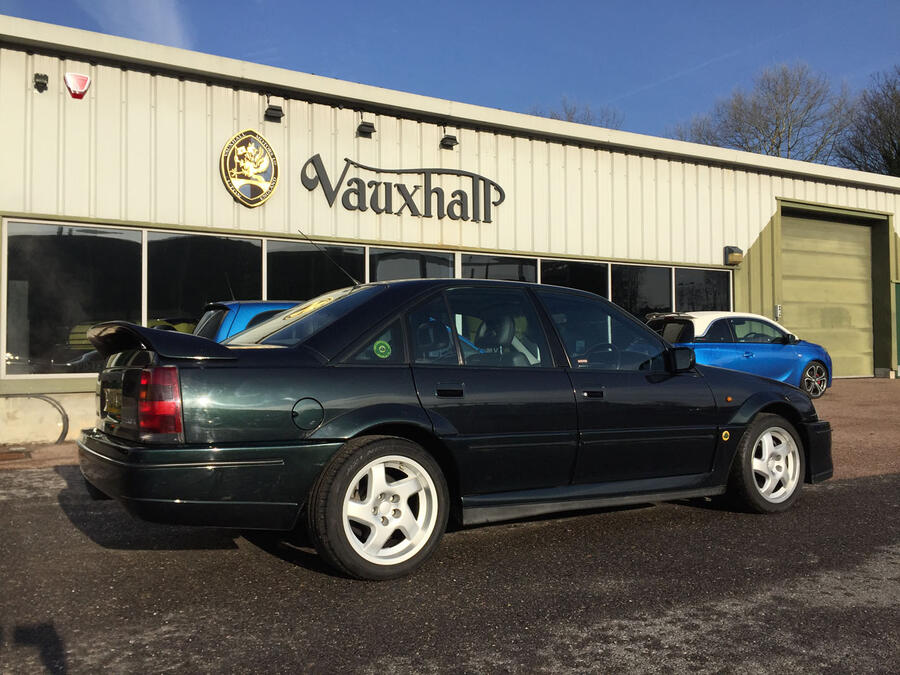 My next door neighbour in the early 90s was a police driving instructor at the Met's Hendon driver training centre; he let slip plod had a Lotus Cartlon on loan. This was an era when the police needed to deploy cars such as the Porsche 968 and Ford Escort RS Cosworth, because they needed something to keep pace with Johnny Plonker who'd just nicked your own 968 or Cossie, thinking it would be a cracking wheeze to V-max it past your front door. So the Lotus was in for evaluation as a potential addition to the fleet – the ultimate weapon, you might say. 
I asked him 'What's it like?' and the response was 'It's unbelievably fast.' 'Wow,' I thought, 'the legend – it's true.' Now that was cool, but when he proceeded to tell me he couldn't recommend it to the force because 'It's too fast for our officers to handle' well, it pretty much hit absolute-zero, a temperature it has remained at ever since. 
But having sampled the goods for myself, nearly 30-years on, is it any cop? What if my hero is actually a bit of a dud? The omens weren't great: I've driven 80s and 90s icons before and been underwhelmed. The Ferrari Testerossa, for example, was terrifying; having apparently been fitted with the brakes from a Raleigh Chopper it barely stopped, and if you lifted off the throttle mid-bend, produced a pendulous swing action to rival Big Ben.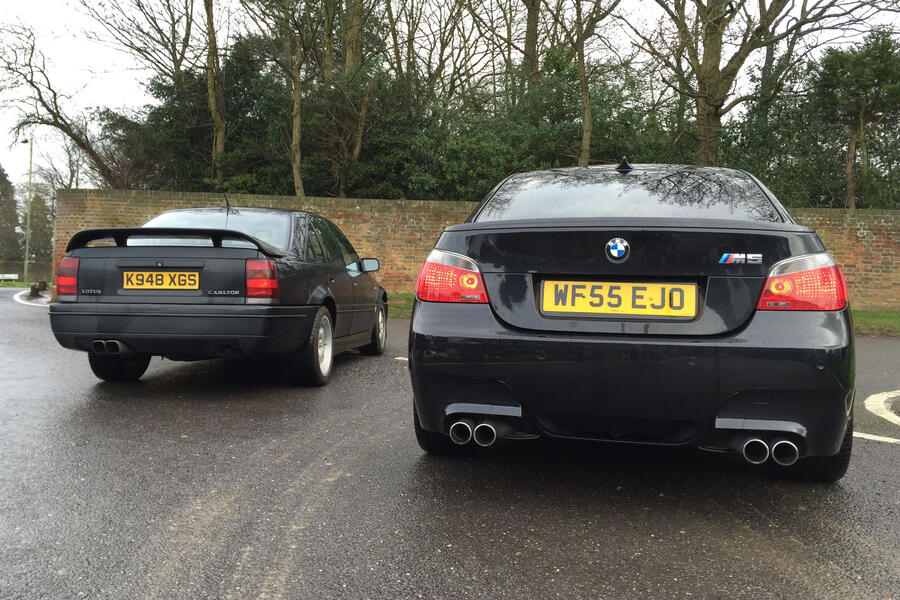 Then there was the Ford Sierra RS Cosworth. That didn't feel quick enough to be at all terrifying, had a terrible gearbox and a chassis with the stiffness of a wet flannel. I'd accepted the Carlton would probably be similarly awful, but felt compelled to love it anyway, the way you might a borderline racist grandma. 
But you know what? It's fabulous. Really, it is. And yes I am a misty-eyed old fool, but I'm not riddled with denial. No, it's not slick like, I don't know, a current-gen M5: the clutch is horribly vague and there is a smidge of looseness to the body - nowhere near as wobbly as the Sierra's, though. Oh, and the steering in Number 820 (1100 were proposed, but only 950 Lotus Carltons - and Opel Lotus Omegas - were ever made; a legacy of its whopping £48,000 price tag and an imploding economy) had a degree of play in the steering box, just around the straight-ahead. Considering its age and being Vauxhall's original press car - so has been tracked, dragged and drifted for its entire 32,000-mile life - we can forgive it that, can't we?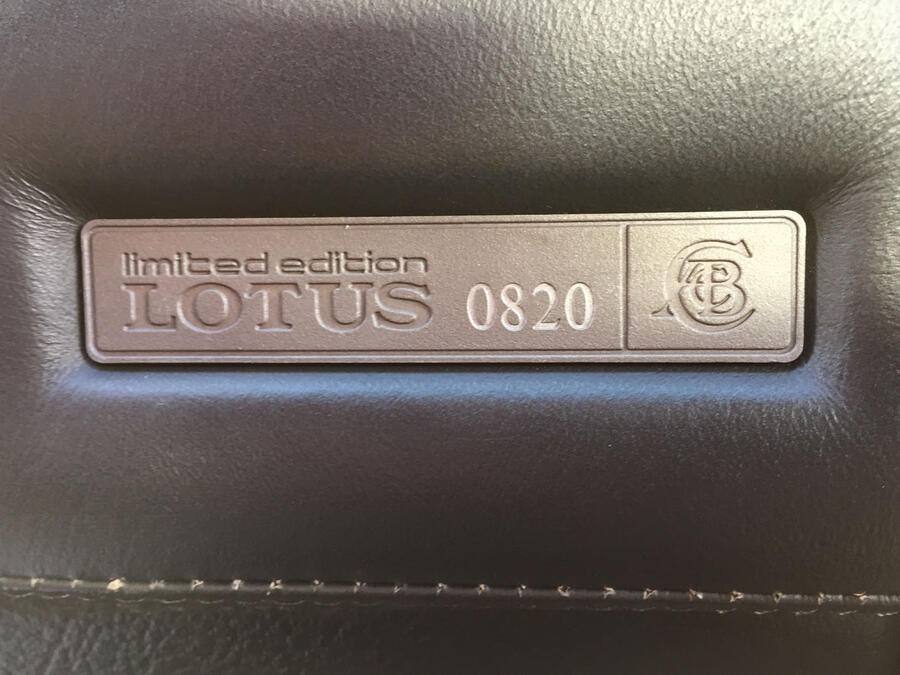 The six-speed ZF S6-40 Corvette ZR1 gearbox, which was drafted in to cope with the Lotus's colossal torque, has a stupidly long throw, but the gate itself is a darn sight more positive than the manual F-Type's I'd driven earlier that week, and get it fully warmed through and it's surprisingly slick. By the way, if you ever need to check the provenance of your Lotus Carlton, lift up the gearlever gaiter and look where the selector lever comes through the chassis; this had to be modified to fit the ZF 'box, and if you find a Heath Robinson finish sploshed with green Hammerite paint, then yep, it's real. I love this detail; it lends the car a certain honesty, and is so very Lotus. 
With no traction control and a belly-full of boosted torque, is it necessary to make a sign of the cross before squeezing the throttle? No, not at all; that 3.6-litre straight-six has enough off-boost grunt from 1000rpm to 3000rpm to make the transition from natural to forced induction amazingly progressive. In fact, it only highlights why modern turbos, which dump all their torque like a great halibut-slap across the chops at 1500rpm, can be such a handful. It still feels properly fast though, a point proved when up to 70mph it could still stick to the tail of my mate Jonathan's E60 M5.
The engine sounds quiet by today's standards, but uncontrived and lovelier for it. No exhaust valves here, nor silly pops or crackles, just a baritone boom from idle to 2000rpm, flowing into a creamy but racy straight-six growl up to 5000rpm. You barely register the harder edged howl it develops beyond that, because by that stage you will be going very, very fast.
Yet it's also so driveable. Every wet roundabout becomes a playground to savour the way its limited-slip diff pushes the tail around with such delicacy, and you can feel it coming via messages percolating up through the chassis. Meanwhile, the body control from its uprated dual-chamber dampers and the Lotus-engineered multi-link rear suspension is beautifully managed, even by today's standards. Comfortable, too. It rides pretty well, and will cruise along at 70mph in sixth with the engine spinning at just 1500rpm.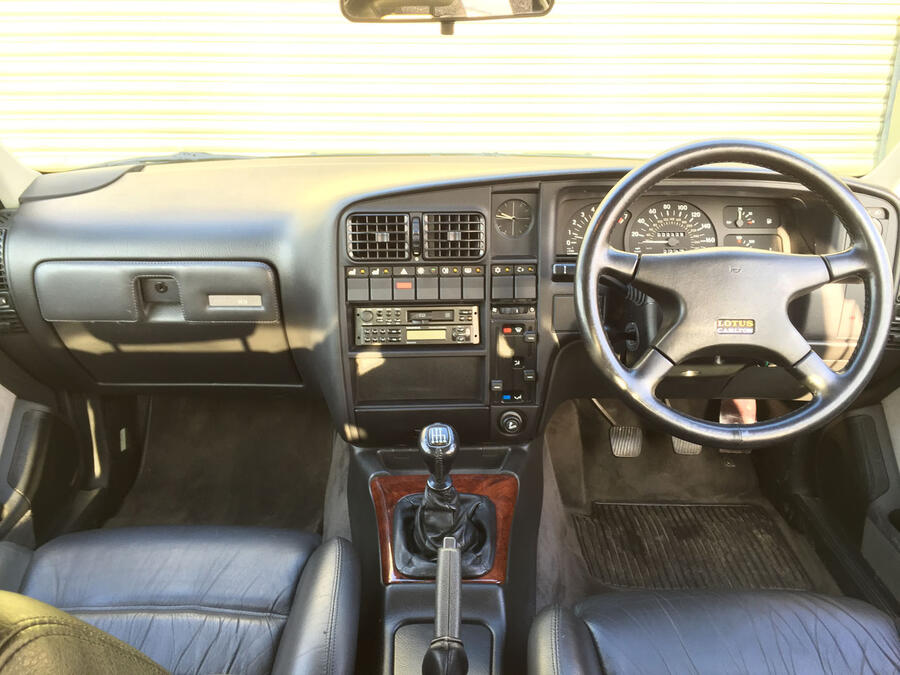 Okay, with an NCAP rating that would no doubt start with a minus and zero airbags, yeah, it might kill you in a crash. Yet because you see so much more of the road - thanks to narrow pillars and a slim-line dash that almost has your nose pressed against the windscreen - there's a fair chance you might see what's hurtling towards you early enough to avoid having the accident in the first place. Plus, it feels relatively small, despite being a large saloon, and this, combined with that sense of intimacy with your surroundings, makes it feel like a touring car racer for the road.
Having owned an E39 M5 for a number of years, the biggest compliment I can pay the Lotus Carlton is that it feels like a slightly rawer version of that, which considering the decade that separates them, seems perfectly apposite. 'Never meet your heroes' they say. Well, I met mine, spent the weekend in it, and it was better than I could've ever expected. Now, if only someone could let me have Kylie's number...