It's a bit hard to define exactly what Autostadt – which sprawls over a 70-acre site next to Volkswagen's massive factory in Wolfsburg, Germany – is. For example, the website describes it, somewhat grandly, as a "journey into the world of mobility".
Picture special: Autostadt – inside VW's theme park for cars
No, I'm not quite sure what that means either. So how would I define it? Well, imagine a slightly off mash-up between a car museum, a manufacturer experience centre, a theme park, a motor show and an expo site, all fused together with some slick presentation and a slightly surreal sheen. Okay, it's not a very catchy description, but I think it works.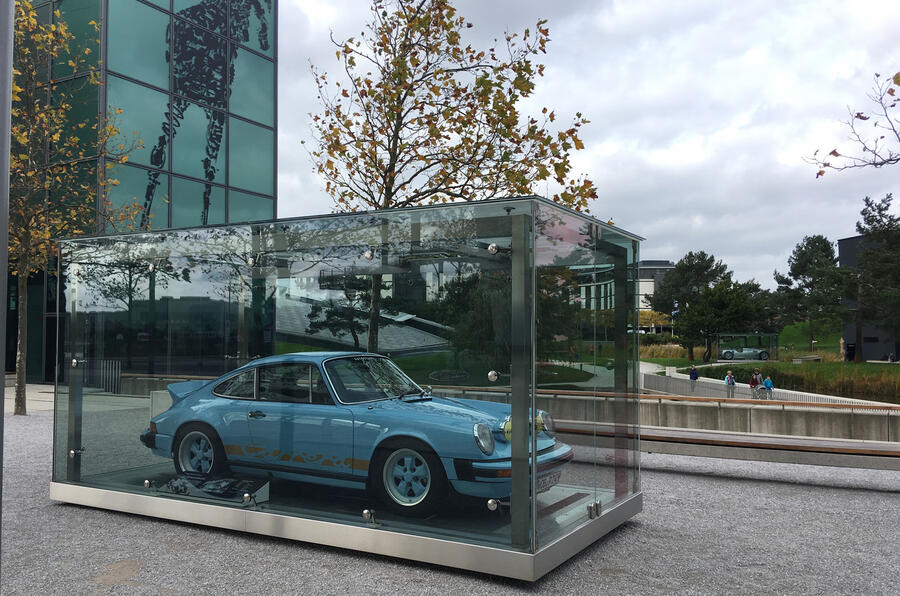 I had a quick tour round Autostadt on a recent trip to VW and it was hard not to be impressed by the scope of the place. Exhibits in the GroupForum try to place the car in a wider context, including a huge 'Level Green' exhibit focused on sustainability (which, given VW's recent history, comes across as a little too self-serving).
Each VW Group brand gets its own pavilion, which contains a motor show-esque celebration of the brand's heritage and new models. Then there are the huge AutoTerme towers, where new cars are stacked up ready for collection by customers.