Why we're running it: To see if the performance version of Volkswagen's all-electric SUV lives up to the firm's grand touring aspirations
We're enjoying our honeymoon, although we've had a few disagreements already - 20 July
I'm not usually one to bother with remote vehicle functions, but I recently spent a short while setting up Volkswagen's We Connect smartphone app.
It wasn't the easiest of processes. I started by downloading the app onto my iPhone, setting up my profile and trying to register the car.
As well as a few connection issues, there was another slight problem here: the car has to be reset to factory settings before you can set up a new 'primary account' if one is already registered.
That won't be a problem for buyers who have just picked up their shiny new electric Volkswagen, but because this is a pre-used press car, it was a problem for me.
As a result, I lost my individual driving mode settings, my favourite radio stations and, importantly, my personally adapted lane-keeping assistance settings and my saved sat-nav destinations. It took a good hour of fumbling my way through the ID 4's confusing touchscreen infotainment system before I was content that everything was back to how it was before.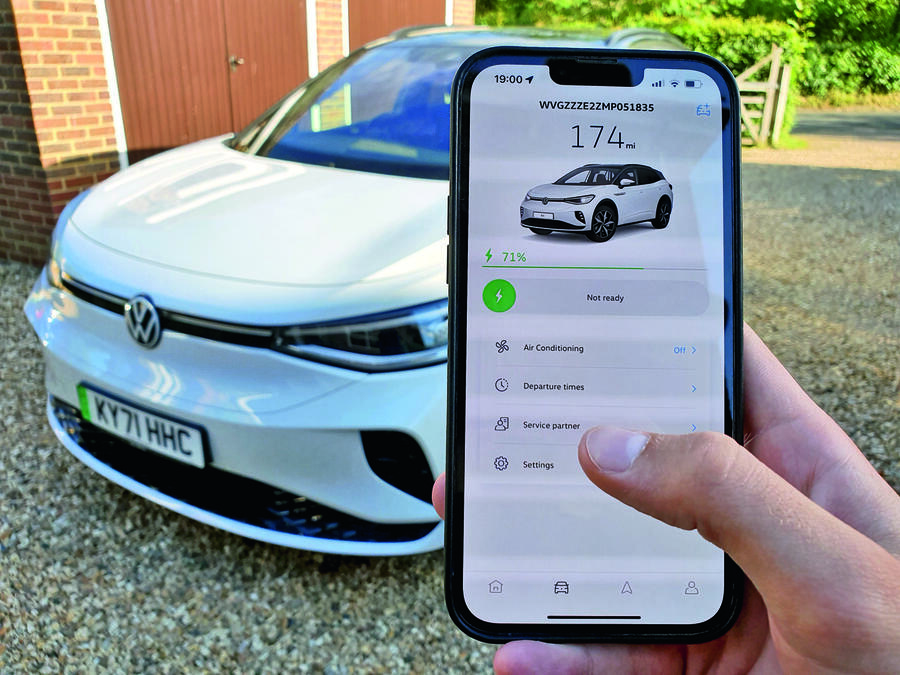 Now that I'm set up, I can see the car's current level of charge remotely and manually turn on and schedule the air conditioning – a useful feature for the muggy months we're now into. I've also chosen a preferred service partner and can request roadside assistance at the click of a button.