Why we're running it: We have seven months to discover if, after 40 years, the Golf GTI remains the world's best all-round hot hatch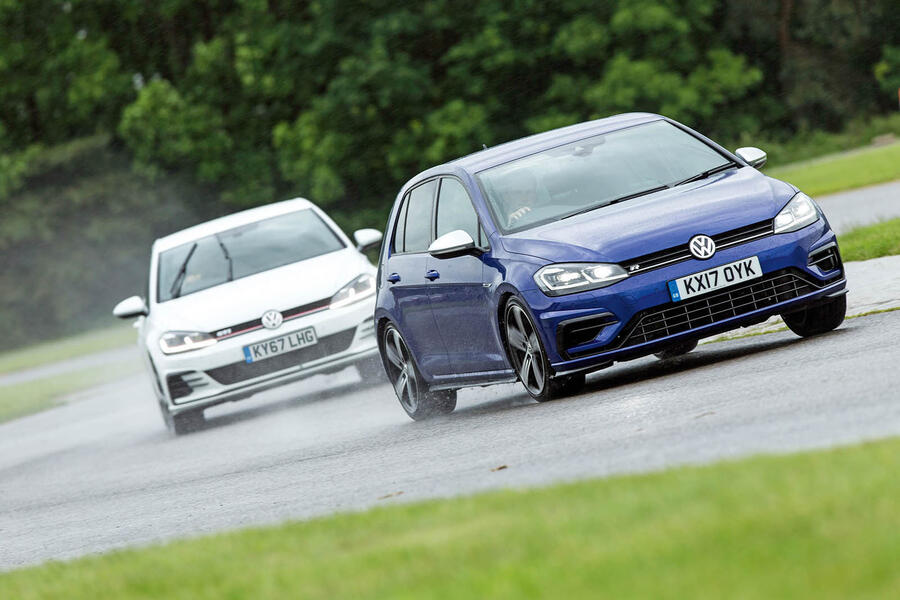 Life with a Volkswagen Golf GTI: Month 9
Is there a better real-world, everyday hot hatch than this? After nine months and 13,000 miles, we have a definitive answer - 19th September 2018
Not enough power? Bah. Not exciting enough? Next. Doesn't sound very good? I'll give you that one, and only that one really, as a chink in the Volkswagen Golf GTI's armour after 13,000 miles and nine months in our company.
The Golf GTI arrived with us in its 40th anniversary year in late 2017 with little to prove: this was to be a celebratory long-term test of one of the greats of the industry. Well, that was the plan when we first started playing around with the VW online configurator 18 months ago.
Then the hot hatch ranks swelled like never before in 2017. Hyundai found another part of VW's territory to muscle into with the excellent i30 N, its first hot hatch. Honda sent more power through the front wheels of a hot hatch than any car maker before it with the Civic Type R, priced at not much more than the Golf GTI. Peugeot and Seat had fresh entrants to revitalise the segment too.
So all of a sudden, the GTI was under the cosh, even after the subtle improvements of its own at the start of 2017 to bring a little bit more power and a light restyle. It needed to prove itself all over again.
How would it do so? The Golf GTI has never been the fastest hot hatch, nor the most powerful. Limited-run specials aside, it has never set out to lap the Nürburgring as fast as an old single-seat race car. Its Top Trumps stats are pretty much always the worst on paper, as was ever thus with a GTI. Maybe life doesn't begin at 40.
And then you spend some time driving it. Any length of time, really – from a short nip to the shops, a commute, a cross-country dash, even a cross-continental one. I did all of those types of journeys and more in it, and the GTI just works in every situation in a way other hot hatches don't. Many are sharper, faster and better on the limit – but better to live with? Not for me, and therein lies the longevity and appeal of the GTI.
Ours was not the typical spec of a Golf GTI, because we sought to experience the car at its most pure, and most in keeping with its roots.
For starters, it was a three-door – something of a dying breed in the hatchback world. As much as I liked the slightly more rakish looks, there were a few occasions when easier access to those rear seats would have been handy. To that end, it's no surprise VW won't make a three-door Golf with the Mk8 later this year.
It was specced with a six-speed manual gearbox, something that was more of a no-brainer and a decision validated further by trying the DSG on offer in other hot Golfs. For in the GTI and its lesser power output, there's joy in exploiting the top of the rev range and holding on to a gear as long as possible, and feeling your own way down a road.