Why we ran it: To find out how much a good three-pedal gearbox can improve a modern sports car with a classic flavour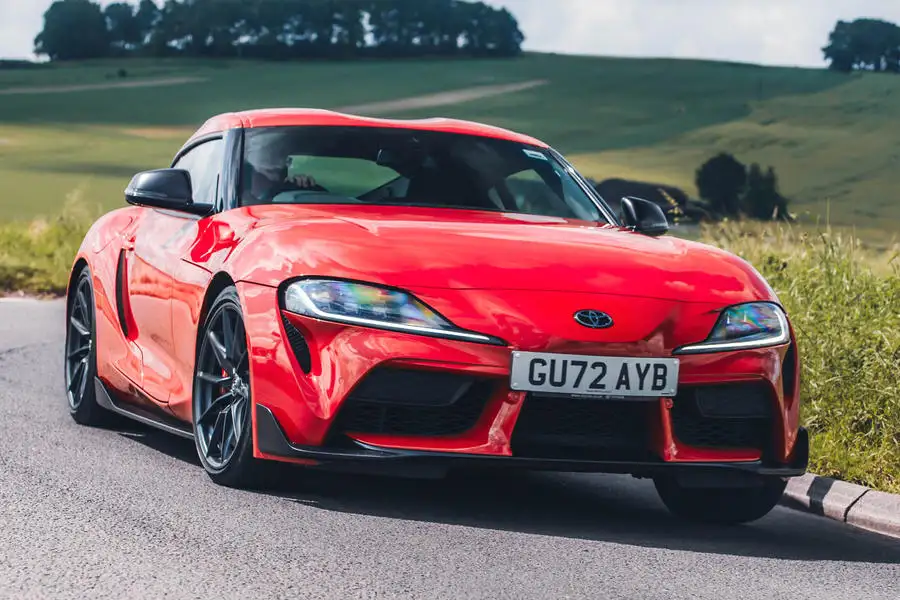 Life with a GR Supra: Month 3
Straight six, stick shift, tidy dynamics – what's not to like? We found out over three months - 18 October
Sometimes, just occasionally, you can see why manual gearboxes are an endangered species. Take my first few miles in the Toyota GR Supra, along traffic-snarled 20mph roads near Autocar's Twickenham HQ.
Having previously gone several months driving cars that only featured two pedals, my initial running was a little on the jerky side. Having to constantly shuffle the gears was, quite honestly, a bit of a faff, and the somewhat firm mechanism made for some juddery moments before my muscle memory kicked in. Frankly, in the sort of driving most of us do every day, you can see why people increasingly pick automatics.
Don't worry: such thoughts didn't last long. Because once I'd readjusted to the art of the manual, and escaped London's urban sprawl, it took just a few hundred metres of B-road driving to remind me why such gearboxes are so beloved - and to be particularly grateful that they're clearly so beloved within the highest reaches of Toyota.
This is a manufacturer, after all, that could happily focus on its CVT-driven hybrids and single-gear EVs, yet persists in developing performance cars with gloriously charismatic stick shifts. Heck, it's currently developing a manual 'box for future performance EVs, despite almost gleefully acknowledging that it's essentially pointless.