What is it?
The new Toyota Prius Plug-in, christened variously as the Prius PHV or the Prius Prime depending on where in the world you live, is a car sprung from a daydream had almost ten years ago, by a group of Toyota engineers looking to come up with the next giant leap in hybrid car technology.
"The idea that inspired us," explains Chief Engineer Shoichi Kaneko, who worked on the original Prius Plug-in before leading his team to produce this replacement, "was to come up with an electric vehicle that charged itself."
Two decades earlier, a similarly simple idea had become the driving force behind the original Prius hybrid: 'the EV you could drive like a normal car'. Only a Japanese car maker, surely, could pioneer a powertrain so complex that it would take the rest of the car industry decades to catch up, and then use it to deliver on such a beautifully pure vision as that one.
Twenty years on from the introduction of the hybrid hatchback that changed the world, though, Toyota's Prius sub-brand is under attack. It needs another reinvention: another light bulb moment. So is the Prius Plug-in that spark? Not quite, I fear.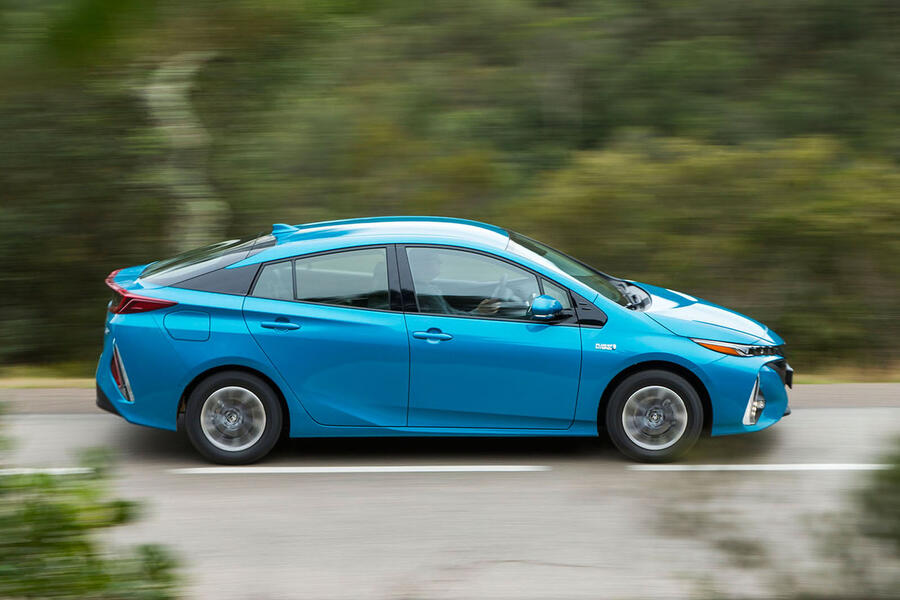 This is a clever car with some very neat features – chief among them an optional solar panel roof that can put enough power into its drive battery for a 90% charge in little more than a week. But it quite plainly isn't the car to restore Toyota's reputation as rightful owner and keeper of the petrol-electric playbook.