What is it?
With its unique blend of Gallic flair, impressive versatility and hatchback-rivalling dynamics, the Renault Scenic came to define the compact MPV sector when it was first released back in 1996. Now, two decades on, Renault hopes to recapture some of that initial success with its all-new seven seater - but that won't be an easy task considering the current state of the MPV market.
A lot can change in 20 years, and the sector Renault once dominated has been driven almost into the ground by competitive PCP deals and the fact that consumers have become increasingly image conscious. Why have a middling MPV when you could have a much more fashionable SUV instead?
So why, you might ask, is Renault targeting a dwindling market? Well, according to the French manufacturer, this new Grand Scenic isn't an attempt to revive a diminishing sector but rather an effort to grab a bigger market share. In short, they're going after the Volkswagen Touran and Citroën Grand Picasso.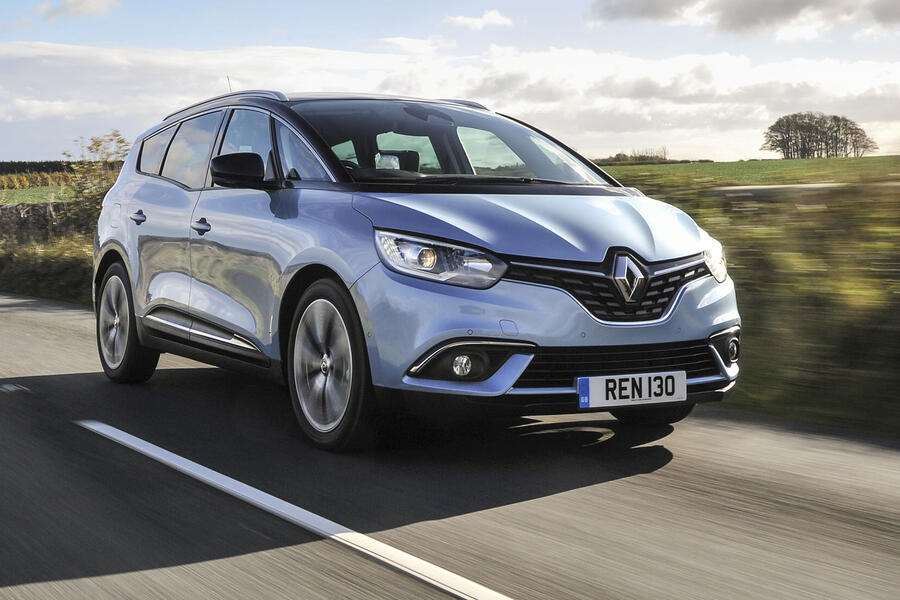 First impressions are positive. By borrowing design cues from the handsome 2011 R-Space concept, the new Scenic, with its high waistline, sloping roof and distinctive lighting signatures, looks like a more cohesive package than the decidedly fussy Picasso. And combined with 40mm more ground clearance, a 20mm-wider body and a 32mm-longer wheelbase, it also promises more usable interior space than the car it replaces.
However, the most dominating feature of the new Scenic is undoubtedly the standard fit 20in wheels. Yes, standard fit. Renault claims that despite the larger wheels, the specially designed rubber, with high-profile sidewalls, results in a ride comparable to that of the old Scenic, which ran on smaller 17in wheels. Cleverly, the low-rolling-resistance tyres also counteract any impact the larger-diameter wheels have on the CO2 figures.