What is it?
The Mazda CX-5, new and improved, and driven in the UK for the first time. Styling, refinement and stiffness gains are the notable bullet points in a comprehensive, if somewhat shallow, update to Mazda's well-proportioned crossover.
Those proportions are given top billing by a design makeover intended to simplify and sharpen the model's appearance. The result, neatly poised on the wide-mouthed grille and glowering headlights, makes the CX-5 marginally larger than it was previously – but infinitely sleeker, too.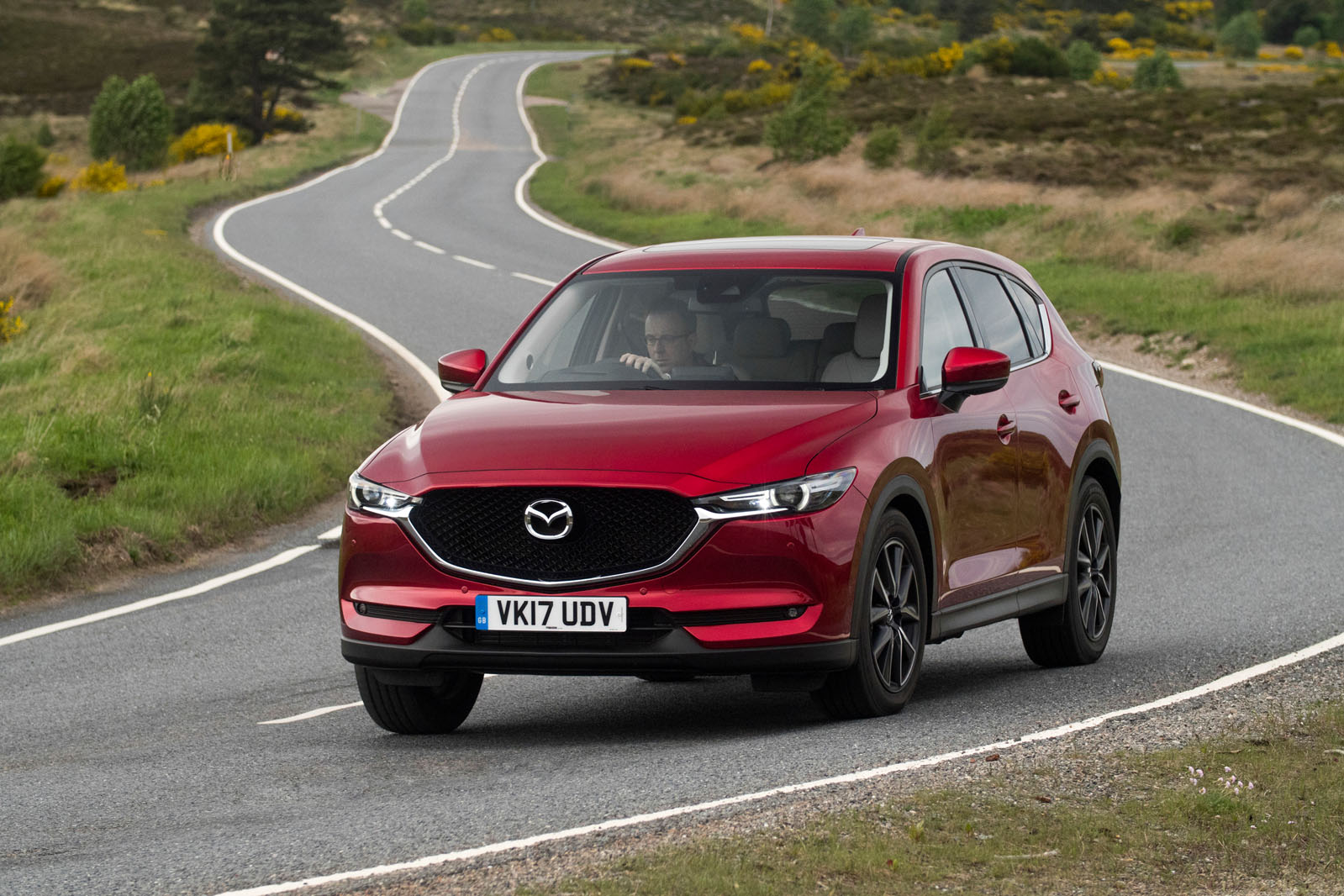 The obliging sense of tautness continues beneath the skin. Thanks to detailed revisions made to the car's construction, Mazda claims a 15% improvement in torsional rigidity – a dynamic enhancement supplemented by a revised chassis and the introduction of a new torque vectoring system.
Track widths have been slightly broadened as well, and the car is 35mm lower than its predecessor. The platform, though (and therefore wheelbase) are the same, as is the engine line-up, which centres on Mazda's robust 2.2-litre diesel unit. We're sampling this here in its more powerful 173bhp format, which includes adaptive four-wheel drive and a six-speed manual gearbox as standard.