"The business has certainly come back faster than we anticipated." So says Lamborghini chairman and CEO Stephan Winkelmann, with a smile painted across his chiselled jaw, in explanation of the remarkable, trend-bucking sales growth of his employer. The company posted its strongest annual sales volumes on record in 2021 when most other car makers were experiencing starkly different fortunes, and it has just introduced a new version of its core V10 sports car called the Lamborghini Huracán Tecnica.
While no Lamborghini executive seems willing to risk saying it out loud, in 2022 the company is on course to break through the 10,000-unit watershed. If it does, its business will have grown from roughly a third of the size of long-time rival Ferrari's to be almost a match for it, in volume terms at least, in less than a decade. It's quite the coup - and there's that much-teased, all-electric, fourth Lamborghini showroom model still to come, let's not forget.
Ought we perhaps to remember, though, when ex-Ferrari boss Luca di Montezemolo warned against the risks of growing beyond a sustainable business base for supercar makers, because doing so might dilute exclusivity and bring about painful cuts during economically tough times? It wasn't that long ago; and times seem pretty tough right now for the vast majority of us, don't they? Well, evidently the global rich didn't get the memo.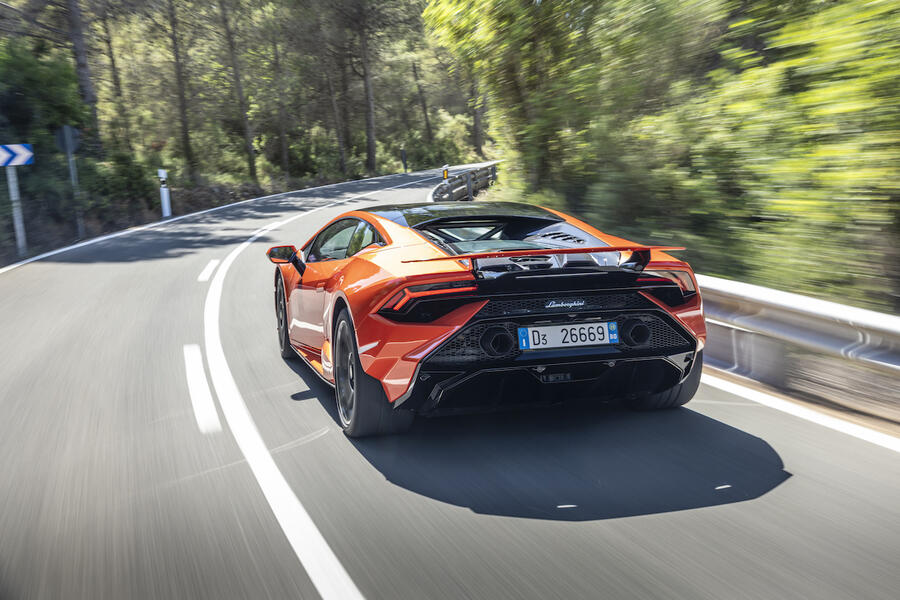 Product-wise, many would quite rightly point to the Lamborghini Urus SUV as the driving force behind the company's late commercial rise, but the truth is that the Huracán super-sports car has been pulling its weight, and then some. The company's mid-engined models are doing twice the volume today that they were five years ago. In the year of the headline hybridisation of key rivals, this mid-engined V10 exotic may feel more and more like some throwback misfit with every passing month, and it's certainly in its dotage. But the funny thing is, Lamborghini just keeps selling 'em - perhaps because the cars themselves just keep getting better.
The Huracán Performante of 2017 was brilliant. Both the facelifted Huracán Evo RWD and the Huracán STO that have since followed it have been special cars also. And now, with less than two years of life left in the car, comes what will be the penultimate version, before it too regenerates and switches to plug-in hybrid power: the Huracán Tecnica.