Why we're running it: To see if the new electric Niro is the Volkswagen Golf of the EV world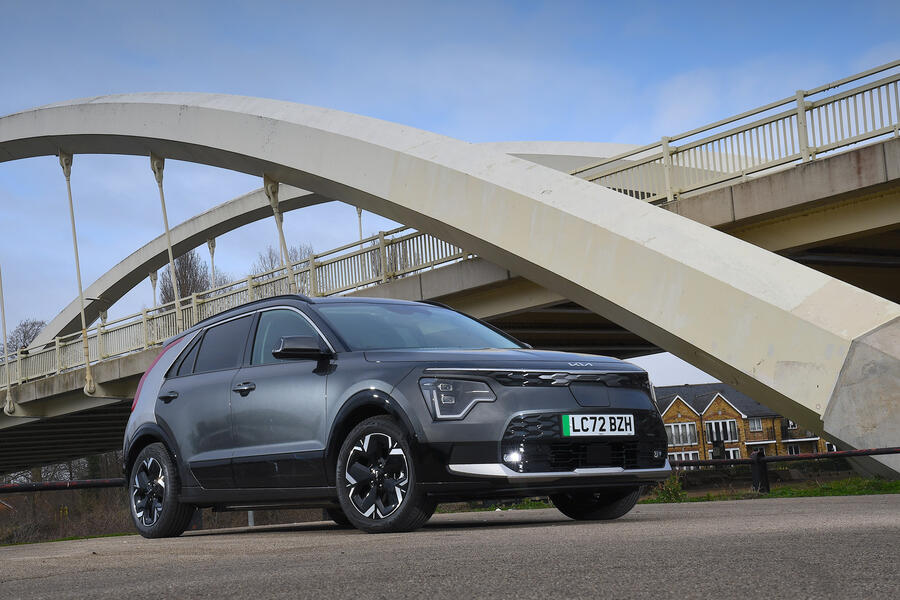 Life with a Kia Niro EV: Month 5
The champagne or cava of EVs? We pop to France to find out - 11 October
The Kia Niro is not only available as an electric car but also a hybrid and a plug-in hybrid. The EV is the least popular of the trio in sales terms, which shows where the market is for such cars today (static, as EVs race ahead). Yet between the hybrid and the EV, the remaining sales are split pretty evenly, the latter just shading it.
I like the strategy of offering multiple powertrains in the same model. Not everyone is ready to go electric, and this gives consumers the chance to pick the car they like first, rather than the powertrain, and work backwards from there. And with clued-up sales staff, it can help educate drivers on which powertrain might be right for them.
In 10,000 miles in the Niro EV, I have yet to encounter a journey that it couldn't undertake, and as I am fortunate enough to be able to charge at home, it has proved right for me in terms of running costs. Yet I was intrigued to try a Niro Hybrid to see what the alternative was should my 'buying' decision have gone the other way.
So a nice green Niro Hybrid arrived for a week, and I had plenty of miles planned for it. I was prepared to use this page to list all the differences, but it turns out there really isn't anything beyond the powertrain. They look the same inside and out and largely ride and handle the same.
The extra weight of the EV doesn't do much of note to the dynamic character of the Niro and the extra poke from the electric drivetrain not only compensates for it anyway but makes the EV the brisker car in the first place.
Still, the petrol-electric system in the Niro Hybrid is one of the better ones around. It doesn't whine and groan too much under heavy loads and for the most part is quiet and efficient.